Jason Sudeikis Has 'Ted Lasso' Seasons 2 and 3 Planned Out
The hit comedy series Ted Lasso premiered in 2020. But it made such a big splash that fans can count on not just one, but two more seasons. And fortunately, star Jason Sudeikis already knows what will happen in them. Learn what he said about the upcoming adventures of his wholesome TV show character in 2021.
'Ted Lasso' is based on ads Jason Sudeikis did years ago
In the vein of films such as Wayne's World and that short-lived Cavemen show, Ted Lasso was born from sketches. In 2013, Sudeikis appeared in a commercial for NBC Sports advertising British soccer airing in the U.S. He starred as Ted Lasso, an American football coach who begins working for a U.K. team.
Years later, it became something more. Though co-creator Bill Lawrence thought it was "a one-joke premise and really well-executed SNL [type] sketch," he told Patton Oswalt he "didn't immediately see how that was a TV show" while discussing the series for PaleyFest LA in March 2021.
Season 1 aired in 2020 and got picked up for more
Following some time in development, Apple TV+ picked up Ted Lasso for its first season. Sudeikis returned as co-creator, writer, and, of course, Ted Lasso himself. In the pilot, he flies from the U.S. to England as the new coach of AFC Richmond, even though he'd never coached soccer before.
The first season debuted to rave reviews in August 2020. Following the first episode, the streaming service picked up Ted Lasso for season 2. After its 10-episode run, as praise continued to pour in, Apple TV+ pulled an unprecedented move: It ordered a third season of Ted Lasso.
Sudeikis and Bill Lawrence on 'Ted Lasso' Seasons 2 and 3
It was Sudeikis who saw a future for Ted Lasso. "Jason knew from the start…that he wanted to give kind of surprise and emotional sneaky depth to all these characters," Lawrence said during the PaleyFest discussion. "Have everyone have their own journey. And surprise people with that pathos. So what might be a negative kind of became a positive." Sudeikis added, "I really appreciate micro-arcs," referencing The Office U.K.
Not only had they planned out how they would subvert expectations in the first season, but they already know what's going to happen in the two ordered future ones. "[We] could tell you every single character on here's beginning, middle, and end journey," said Lawrence.
1 storyline from 'Ted Lasso' Season 1 may not come back until Season 3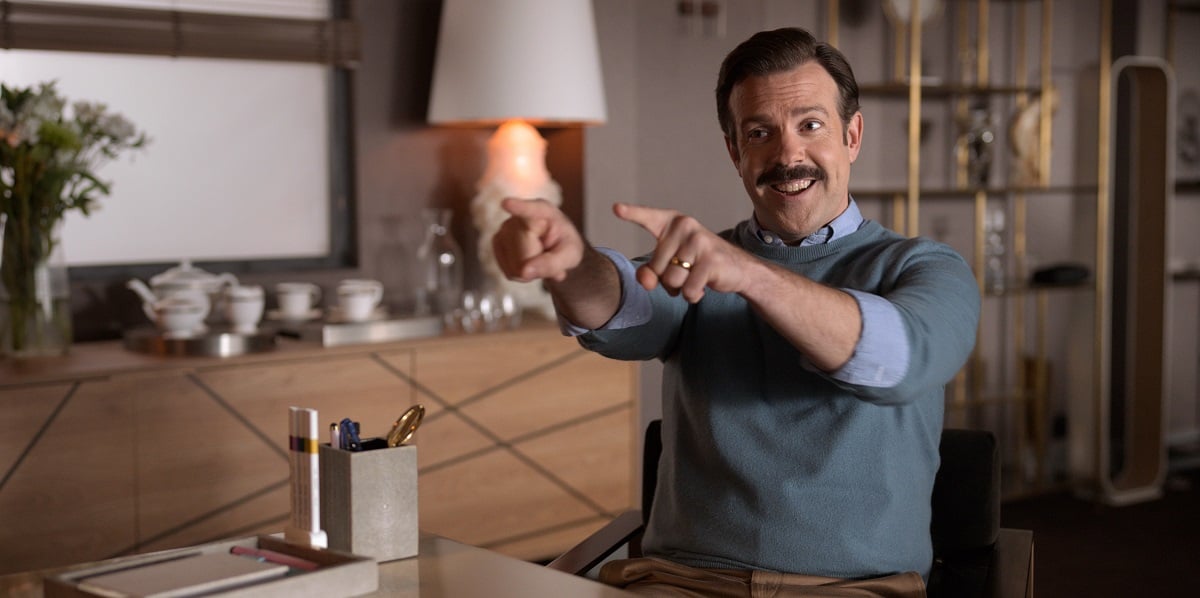 The cast spoke to Oswalt via video chat from England, where they were filming Ted Lasso Season 2. Though it's unclear as to when the next season will make its way to Apple TV+, Lawrence did reveal one scene from the season 1 finale that could come into play later on — but possibly not for a while.
He referred to the moment when Lasso overhears Jamie Tartt's dad yelling at him. "That's setting up a story that we all know how it plays out at least for us already and are kind of excited about shooting it and writing it, even though that might not even come to its end until the third year. And that's part of the fun of it."