Jason Sudeikis Transformed His Career After Realizing It Was Up to Him 'to Not Just Play an A-Hole in Every Movie'
Jason Sudeikis has an established schtick. Anyone who has seen his work on SNL and countless comedies like Horrible Bosses knows his tendency to play jocks who, even at their best, can be quite tricky to the other characters on screen.
That's why Ted Lasso was such a godsend for the actor, who recently spoke about his penchant for taking on 'a-hole' roles with GQ. 
At point guard… Jason Sudeikis!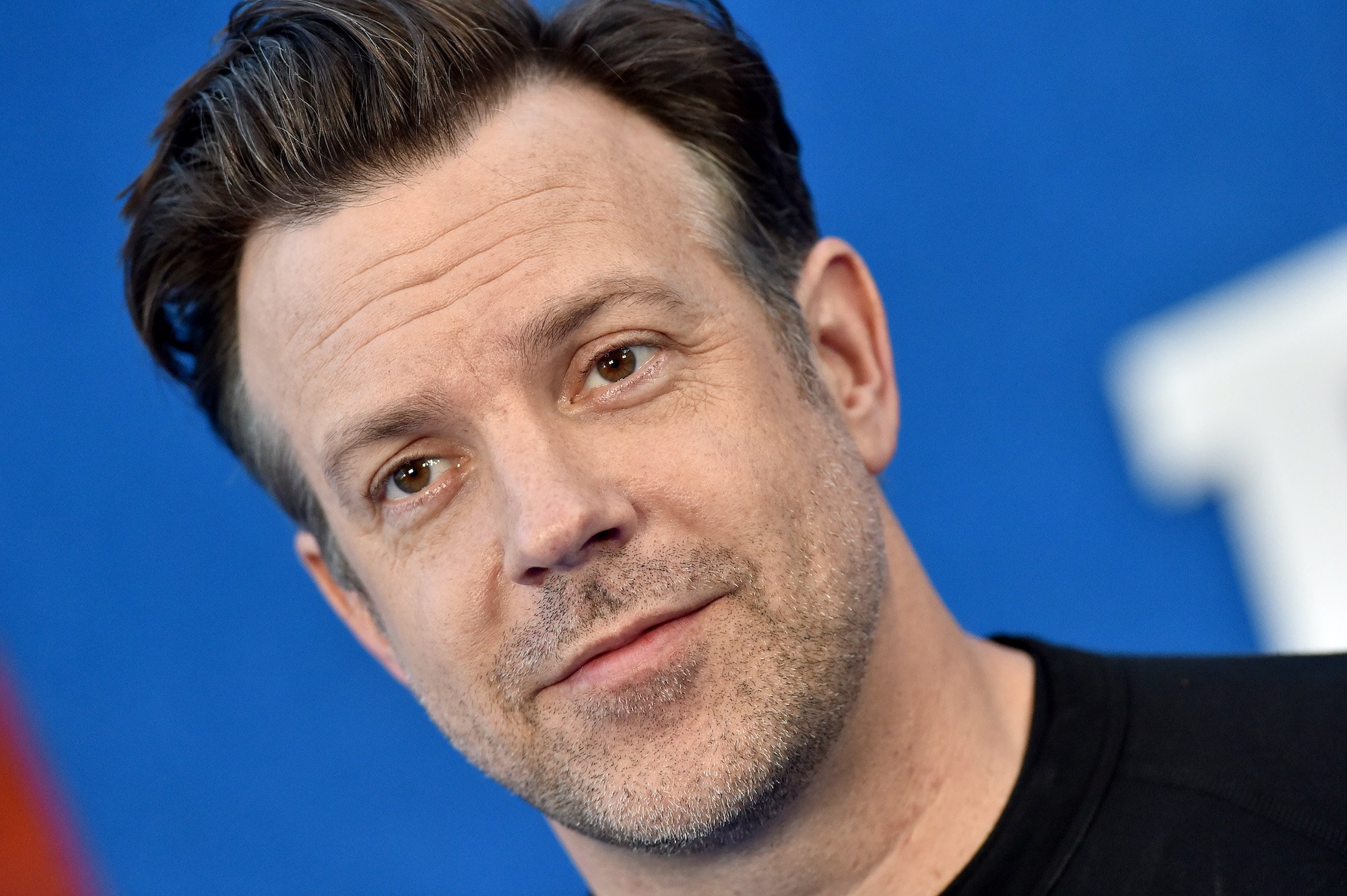 Sudeikis had a love for sports since he was just a little kid. He picked up a basketball in fourth grade and developed a passion for the game that remains strong to this day. It also helped him to develop his comedic persona. While Sudeikis often comes across as pleasant and friendly, he's played his fair share of toxic bullies. Yes, this is an on-screen persona that he plays so well, but Sudeikis noticed people assuming that this was his off-camera persona, too.
"It's up to me to not just play an a-hole in every movie," he told GQ, noting the 'jocular blowhards and loud, self-impressed white men' he's played on screen in recent years. 
Sudeikis is not shy of self-awareness. Despite his attempts to become a beacon of positivity, he jokingly notes that he's well aware of the ways his hair, jaw, and overall cadence lend him to being the types of jocular roles that helped him move straight to the A-list. Some of this comes from his natural abilities as an actor, but according to Sudeikis, it also comes from his background. 
Finding the good 
Ted Lasso was such a godsend for the actor. While he recently took on roles that helped him stretch his acting chops, Lasso allowed him to play a jock with a different type of heart and cadence. Lasso is a college football coach turned soccer coach hired to sabotage its recently divorced former owner's dreams. 
Despite this, Lasso's penchant for positivity rubs off on the team. Rather than telling the tale of a toxic man teaching toxic behaviors to a locker room of toxic athletes, Ted Lasso is about finding the positivity in things despite the dangerous tendencies that sports often espouse. To do so, Sudeikis looked back on his early days as an aspiring athlete. 
In 2013, Sudeikis spoke with ESPN about balancing his hoop dreams with his theatrical nature when he was still a teenager. He had a moment of clarity as a junior in high school when he saw an advertisement for an improv troupe that added an air of competition to the art of comedy and quick-witted banter. 
"Junior year, second semester of high school, I walked into the class, I saw them playing improv games you would know from Whose Line is It Anyway? And I said, "Oh, I have to take that class." ComedySportz was the perfect mix between sports and comedy, obviously. There were fake competitions. There were two teams. There was a ref. There was a whole world around it that made it seem cooler."
While he eventually made his way to community college on a scholarship, Sudeikis lost his eligibility, and with it, his drive to play the game.
Comedy Sports
After losing his scholarship, Sudeikis pivoted over to full-time performing arts and eventually made his way to SNL. Now, he's not just known for being the funny 'a-hole' on television, but the lovable, caring Ted Lasso who offers something different for a famously toxic environment. 
Sudeikis told GQ how he initially refrained from taking the role. After all, he didn't want Ted Lasso to be an idealized version of himself. However, when friend and composer Marcus Mumford struck that down., Sudeikis decided to take the plunge. 
"No, that is you. That is you. That's not the best version of you." It's not you on mushrooms. It's not you hanging off a boat. It's just…you," Mumford and his other friends told Sudeikis. 
Now, Ted Lasso is one of the feel-good hits of 2021, and season two airing on Apple TV+, he's ready to expand that not-so-toxic positivity that Sudeikis strives for in his everyday life.