'Jaws' Actors Reveal Wild Fan Requests and Why the Movie Was Shot on Martha's Vineyard
Jaws actors Lee Fierro and Jeffrey Voorhees who played Alex and Mrs. Kintner shared that they continued to get recognized but also received some pretty wild fan requests – years after the film premiered in 1975.
The character Alex Kintner (Voorhees) is tragically murdered by the mega-shark during a fateful day at the beach. Furious and holding Chief Brody accountable (played by Roy Scheider) the child's mother (Fierro) had an iconic scene where she slaps Brody across the face on her way back from town. The actors may have had small roles in the film, but their impacts became enduring.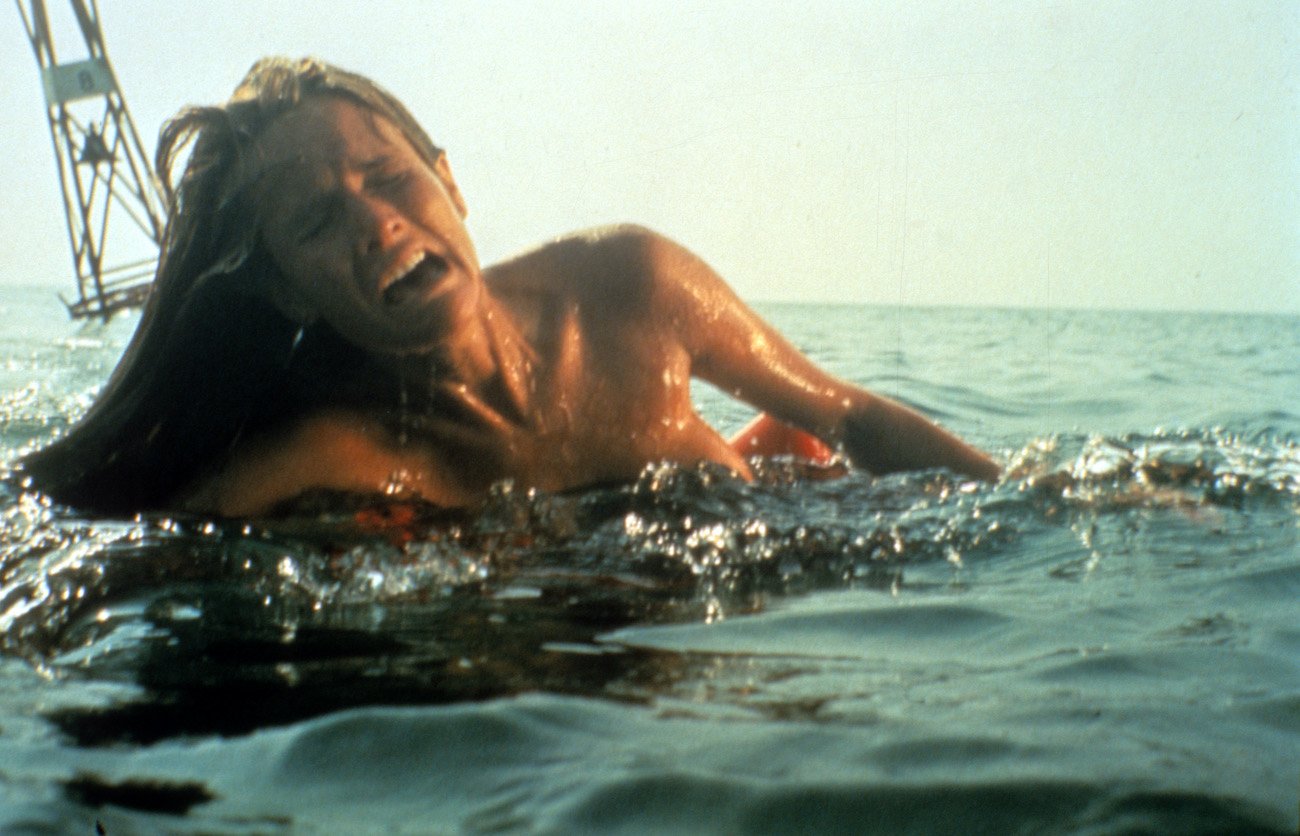 What are the wild requests fans have made?
Voorhees, who still lives on Martha's Vineyard, which was where the movie was shot, recalled that a fan wanted to pay him to meet his daughter." I got a call at the Wharf from this gentleman from Washington who says, 'I'm not crazy. I know you were in that movie Jaws and my daughter loved that movie so much and I'll give you $400 if you'll meet my daughter,'" Voorhees told Martha's Vineyard Magazine in 2005. Voorhees manages a local pub in downtown Edgartown and continues to be recognized to this day.
Fierro was asked to recreate her famous slap – on total strangers. "Young men come up to me and they want me to slap them. Last summer I did it for the last time," she shared. Voorhees, who joined her for the interview asked if she actually slapped people.
"I said no more," she replied. Fierro died in 2020.
Why was 'Jaws' filmed on Martha's Vineyard?
Voorhees and Fierro were islanders and so were the majority of the extras in the film. Co-producer David Brown explained why filmmakers ended up making the horror movie on the island. "We looked all over," he said. "We went to the Hamptons and we found that a shark circling around the Hamptons would be welcomed by the residents because it would keep tourists away. . . ."
"After a search, which consisted of many other places, we settled on the Vineyard, and we settled down there for 159 days," he recalled. "Many of our crew married Island girls. We became part of the community. It was our home. [Steven] Spielberg went a little stir-crazy. Toward the end of the shoot, he wished he could dive off the Island and escape. And he did damn well. He flew back to California as quickly as he could. I don't think he's ever returned, but maybe."
How did 'Jaws' filmmakers make 1 islander a little wealthier?
Hotelier Bob Carroll made some good coin off the Jaws crew, plus he snagged more than just money. "They said they were coming for five weeks and needed 50 rooms," he recalled. "They stayed for five months and had about 100 rooms, which was absolutely wonderful. I was verging on bankruptcy and they saved my life. I made a ton of money that year."
He was also privy to some pretty intense Hollywood gossip. He too also managed to land a role in the film. "It was a great deal of fun for all of us, but you know something, I wouldn't be an actor full-time," he said. "It's the most boring job. We did one scene thirty-six or thirty-eight times, and it never appeared in the movie. I understand why they're either drunks or perverts or there's something wrong with a lot of them, because it's boring as hell."