'Jaws' Author's Wife Reveals the Shark Was Named After Steven Spielberg's Lawyer
Wendy Benchley, the wife of Jaws author Peter Benchley, recently shared that director Steven Spielberg named the troubled mechanical shark in the film after his lawyer.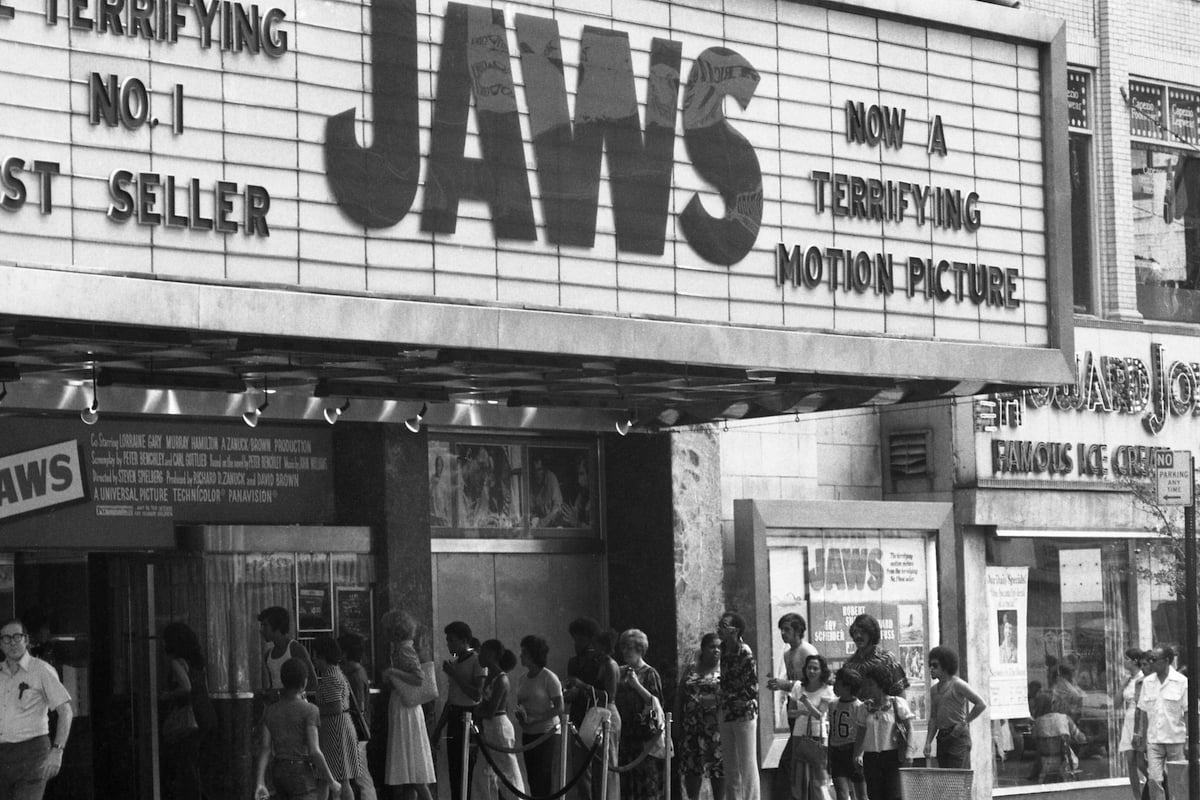 Benchley dished about a few "behind the scenes" moments from the iconic film. Jaws, which turns 45 this summer, terrified audiences in 1975 and continues to be a horror staple for generations to come.
In a "Zoom" type video, Benchley joined a host from The Martha's Vineyard Film Festival to introduce Jaws to a drive-in theater crowd on Martha's Vineyard. Jaws was filmed on the island and small hints of "Amity" are still seen throughout the landscape.
Benchley said when her husband pondered writing the book, she was skeptical. However, "We were really extremely lucky [to have] David Brown and Richard Zanuck, the producers. Two very honest, great Hollywood producers. And they found the genius, Spielberg to direct the movie," she said. Peter Benchley died in 2006.
Benchley was amazed 'anyone would try to make this film'
She added that she was amazed anyone would take on the Herculean task of making the film. "They decided they were going to do a mechanical shark," she recalled. "I'm sure anybody who was on Martha's Vineyard where the filming was going on, you know what chaos that was."
"Because Bruce the shark, who was named for Spielberg's lawyer [Bruce Ramer], by the way, it just kept breaking down," she continued. "Because it was in saltwater!" She recounted the number of ways the production crew tried to remedy the situation. Apparently Speilberg had another name for the shark: "the great white turd," CNN reports.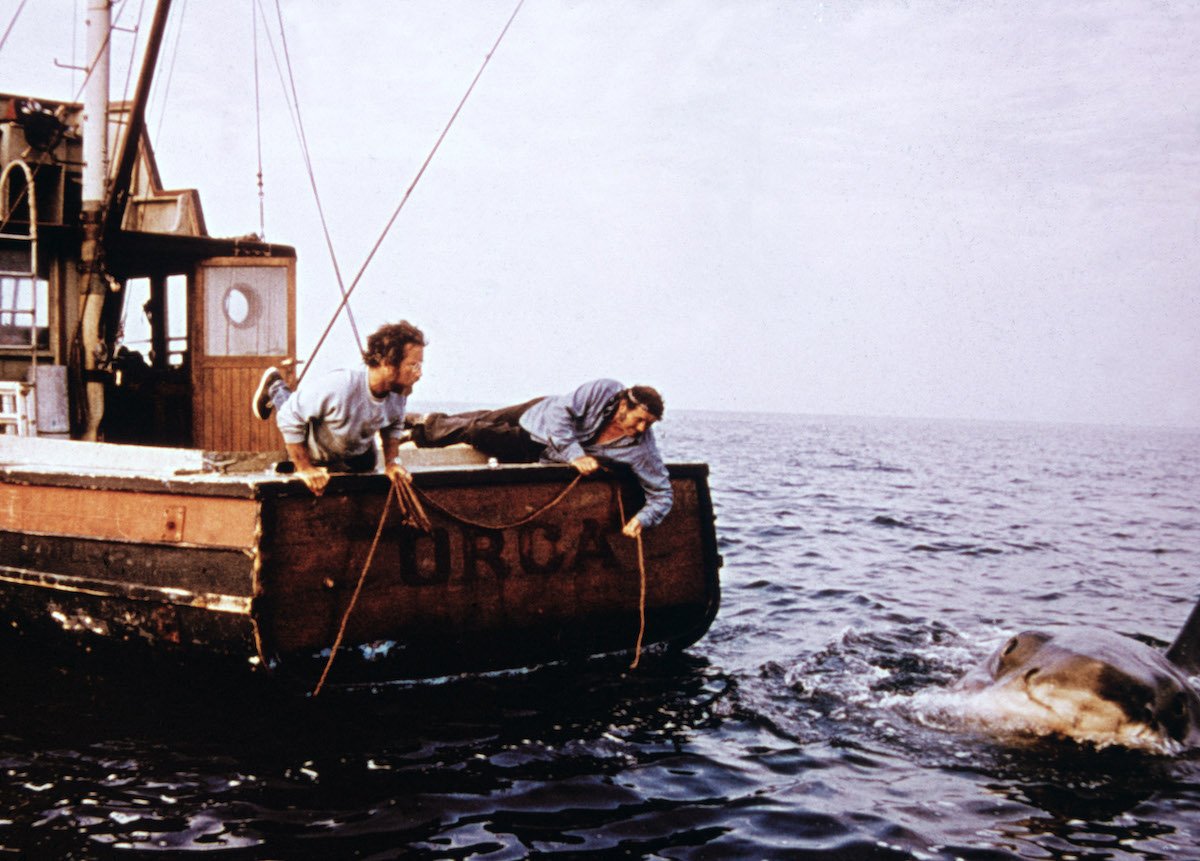 RELATED: Looking Back on 'Jaws' at 45 and How the Blockbuster Film Gave Director Steven Spielberg PTSD
"One interesting fact is that Spielberg, when Bruce was having such troubles, he decided to do the Hitchcock approach," Benchley shared. "And that is to not show the shark. Which wasn't working anyway. And just create the tension and the terror so that by the time you finally see that shark coming out of the stern of the boat, and Roy Scheider goes, "Ah you better get a bigger boat.' The terror had built up already." CNN reports that Scheider's iconic line was actually ad-libbed by the actor. Spielberg ended up re-editing the film because it was missed during test screenings due to loud screams from the audience.
The shark was made much larger for the film
Benchley admits she screamed along with the audience during the film even though she knew what was coming. "No matter how many times I've seen the movie, I still scream when I see that," she said. "So we were extraordinarily fortunate that Steven knew how to create such an intense and fascinating movie."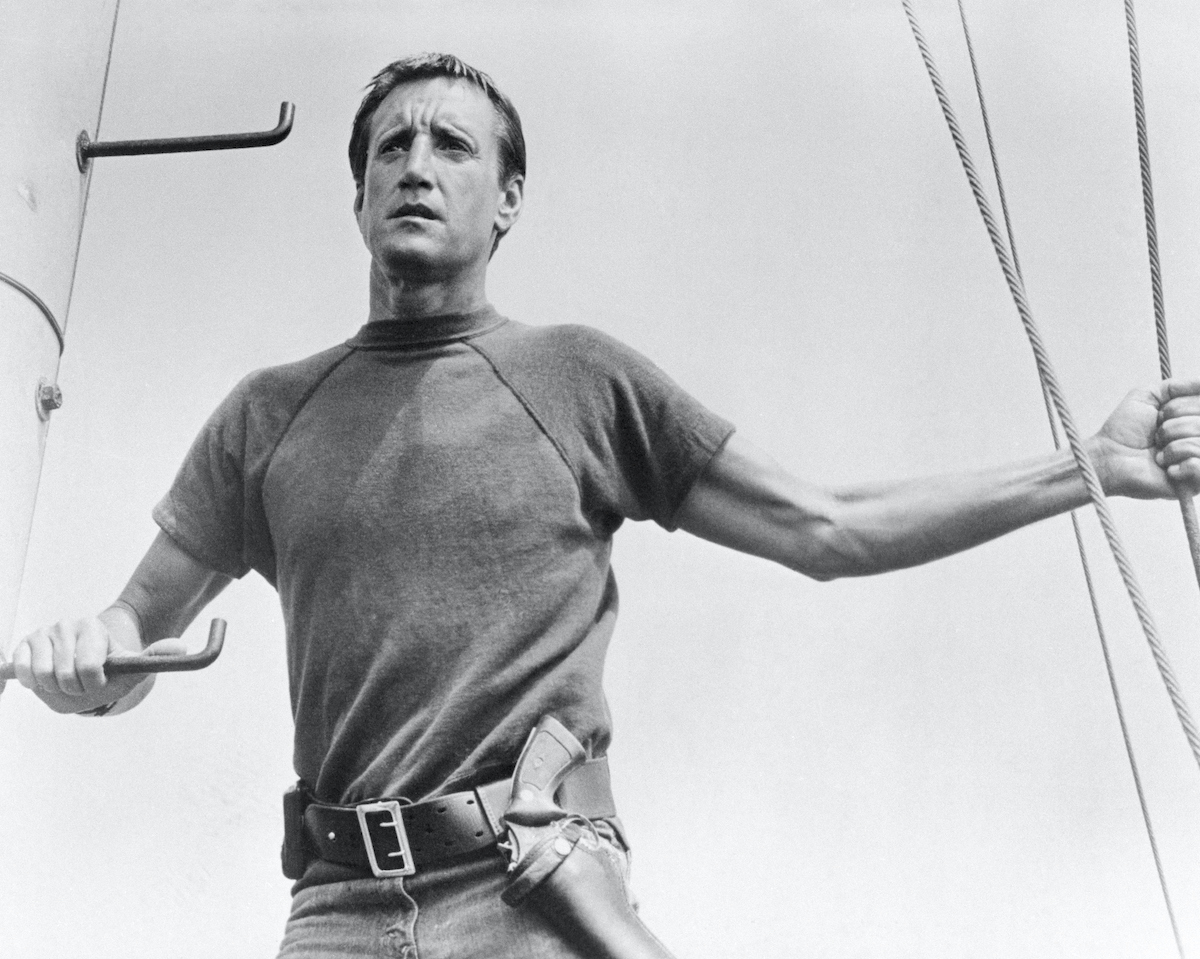 RELATED: 'Jaws' Actress Who Played Mrs. Kintner Dies From COVID-19
She adds that Spielberg did take some liberties for the movie. "With the size of the shark," she says. "Peter postulated a 16-foot shark. And Spielberg had it at 25 foot. So when you watch the movie, remember this is not the size of a current great white shark. It's 10 feet more than most."