'Jaws': Martha's Vineyard Residents Were Sick of the Cast and Crew After 159 Days of Filming
One movie stopped people from going into the ocean in the summer of 1975, developing a long-lasting fear of sharks. That was the classic film Jaws. Considered to be the first summer blockbuster, Jaws captivated audiences with its sense of everyday terror. Beachgoers tiptoed into the water's edge, afraid of what could be waiting for them under the sea.
The residents of Martha's Vineyard, where the movie was filmed, were tired of the relentless disruption from production crews who had taken over their island paradise. After 159 exhaustive days of filming, they had enough of director Steven Spielberg and his never-ending film. 
Why Jaws was filmed in Martha's Vineyard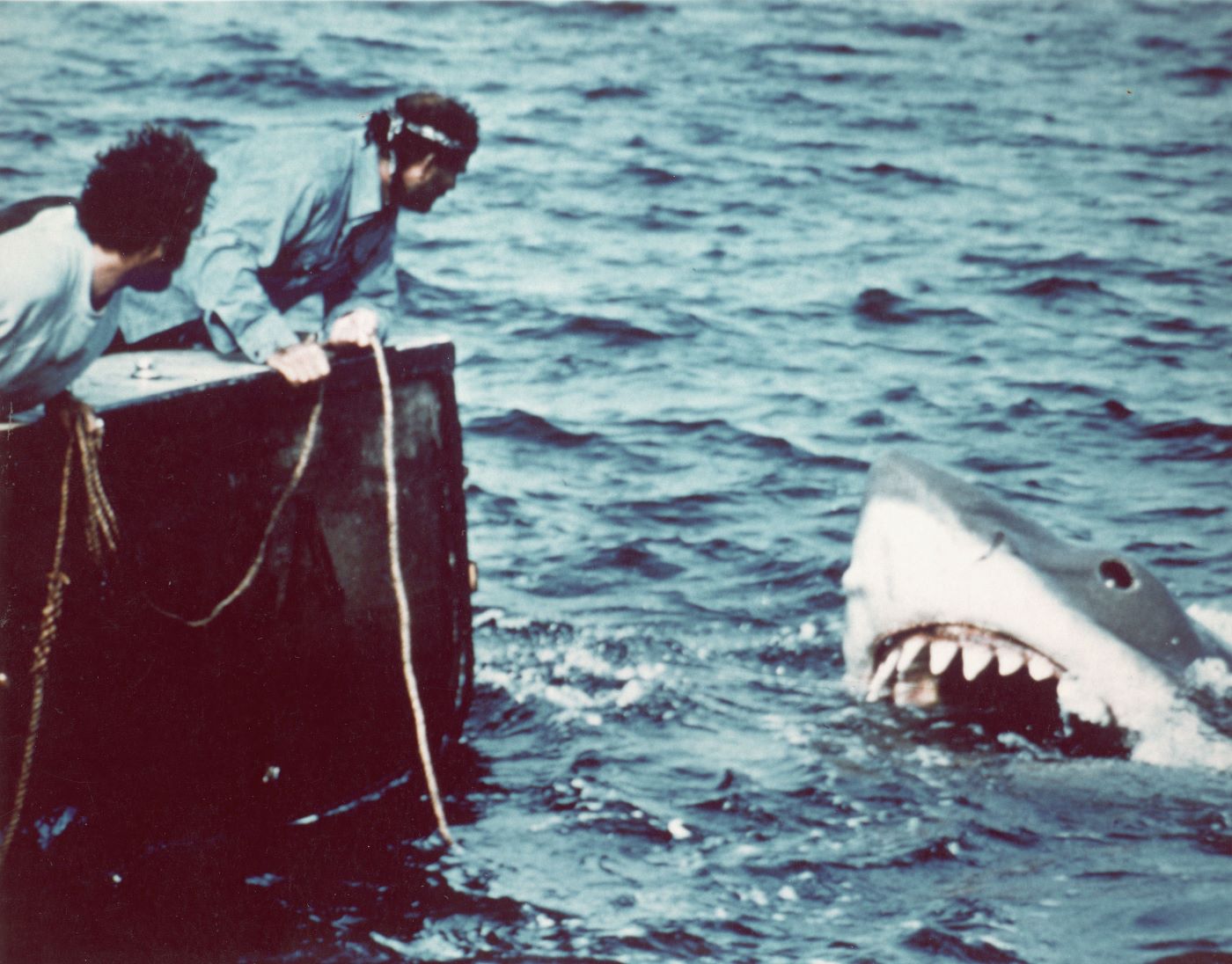 Based on a novel by Peter Benchley, Jaws revolves around a great white shark that terrorizes the fictional town of Amity Island during the height of tourist season. As town officials try to downplay the threat, Chief of Police Brody, played by Roy Scheider, marine biologist Matt Hooper, portrayed by Richard Dreyfuss, and shark hunter Quint, played by Robert Shaw, set out to stop the shark attacks.
According to The Cinemaholic, Jaws was "the first major movie to be filmed on the ocean, resulting in several troubles caused during production." Despite ongoing problems, the blockbuster became the highest-grossing film of its time, bringing in an astonishing $470.7 million in box office sales.
CNN Entertainment claims crew members started calling the film "Flaws." They said "the shoot ran too long and over budget" and "the script was still being written as scenes were filmed." 
It was the first time Martha's Vineyard was used as a location for a feature film. IMDb reported it "was used as Amity Island primarily because even twelve miles out to sea, the sandy bottom was only thirty feet down, allowing the mechanical shark to function."
According to IMDb, Spielberg later said, "I could have shot the movie in the tank or even in a protected lake somewhere, but it would not have looked the same." Citing his inexperience, the famous director admitted to being naive about the ocean and mother nature. He said, "I was being foolhardy when I demanded that we shoot the film in the Atlantic Ocean and not in a North Hollywood tank."
Residents became fed up with the filming of 'Jaws' 
The Vineyard Gazette reported a "shooting flotilla" made up of 16 boats that filled the waterways of the small Cape Cod town. Large equipment trucks lined the streets, and the airport was a hub of activity with equipment being flown in regularly from Hollywood.
Determined to use "real boats, real houses, real seas, real people, and real sharks – to a point," art director Joe Alves and Spielberg set out to do what was never done before. The Gazette pointed out that "it was this dedication to realness which prolonged shooting and caused untold frustrating hours."
Frontline explained that once filming wrapped, Spielberg was afraid he would never work in Hollywood again. The budget ballooned to "$12 million, 300 percent over what the studios originally allocated and nearly four times as much as the average production cost for a film in 1975."
Filming also took much longer than expected. What was supposed to take 55 days ending up lasting 159 days. By the end of the production, residents of Martha's Vineyard that were once welcoming and curious had become fed up with the presence of film crews on their island.
Significant problems that occurred during filming
Filming dragged on as Spielberg sought perfection in every shot. Crews had to battle weather conditions and the ocean's tide with what seemed like no end in sight.
For example, Quint's boathouse caused problems, as town officials refused to issue a building permit. Eventually, the production crew agreed to erect the set in an abandoned lot and return it to its original state when filming ended, litter and all. 
In the end, moviegoers became obsessed with staying out of the water, and Jaws became one of the best movies of all time.