'Jaws' Versus João Franco From 'Below Deck Mediterranean' – Why He'd Swim With Sharks Again (Exclusive)
João Franco from 'Below Deck Mediterranean' loved it when he got to swim with sharks and shared his experienced with Showbiz Cheat Sheet. But sharks aren't the only wild animals he's tamed. He also stole an alligator and it got him expelled from school.
João Franco from Below Deck Mediterranean would almost certainly jump at the chance to swim with sharks again, sharing that he was "hooked" after free-diving with the massive creatures. He described the experience to Showbiz Cheat Sheet in 2019 when he worked with a photographer to capture stunning images with several Florida sharks. But sharks aren't the only wild animals he's had close encounters with. Franco fed wild monkeys in his backyard, plus he stole an alligator as a prank when he was still in school.
João Franco from 'Below Deck Mediterranean' loved to swim with sharks in Florida
He said swimming with sharks was something he'd always wanted to do. "I've always wanted to do this," he said about the 2019 dive. "When a photographer got in touch with me and said she wanted to do some underwater filming and asked if I was game, I was really into it."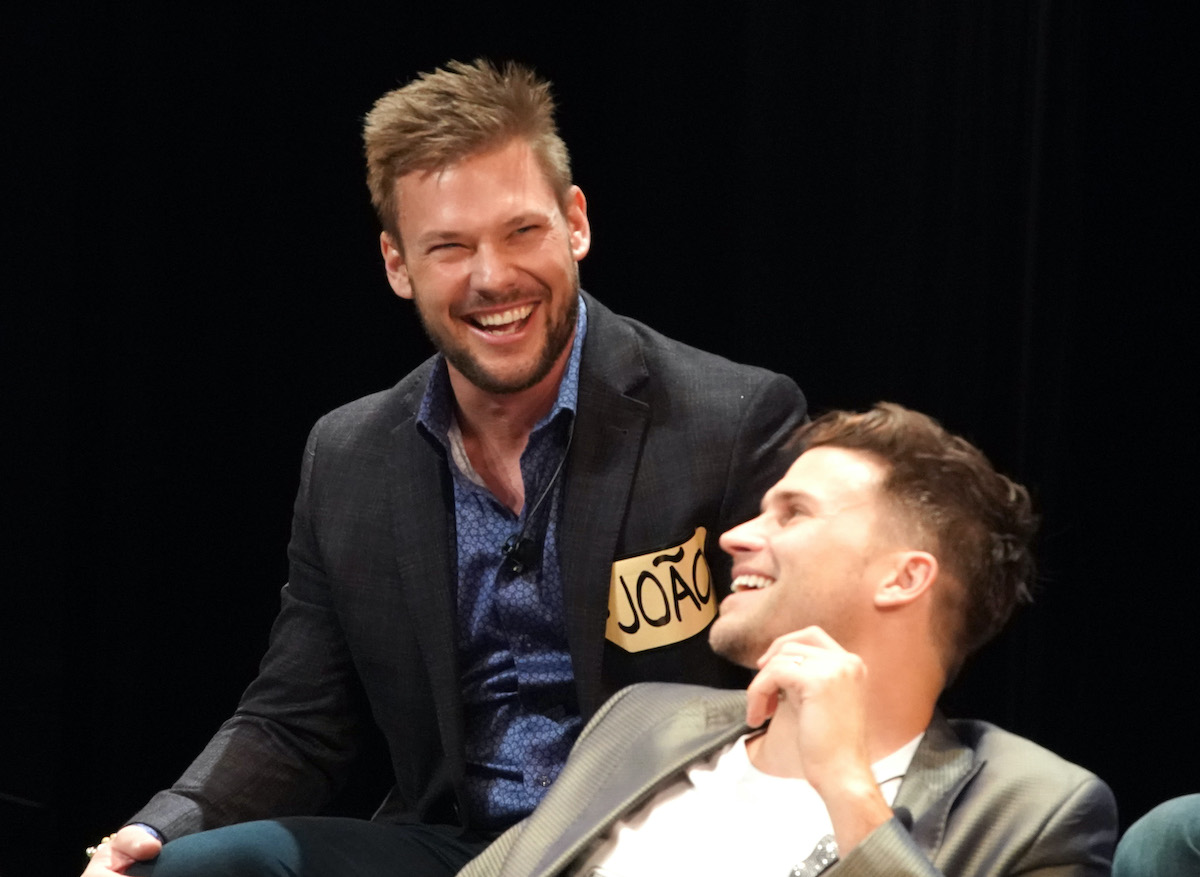 Armed with fish for the sharks, flippers, and a mask, Franco embarked upon the dark waters. He said divers must be fearless in order to make the dive work. "You have to just look the shark in the eye, don't turn your back on them, and you will be fine," he remarked. Adding, "The bucket of dead fish is of more interest to the sharks while you are diving."
Franco recalled the encounter being about two hours. The time passes really fast," he recalls. "I could have gone much longer. I'd love to do this again. I'm hooked and can't wait to go back."
Monekys are cute but be careful with wild creatures, João Franco shares
Franco also shared a video feeding adorable monkeys at home in Zimbabwe. While the family of monkeys would take food from his hands, he warned they are still wild, and hand-feeding a wild animal is dangerous. "There are some troops that aren't so friendly," he shared with Showbiz Cheat Sheet in 2020. "They're not at all domesticated but they're used to humans. They aren't like this with everyone either. They are usually chased or find that people are intimidated by them and use that to their advantage when trying to take food."
"But they seem to enjoy the balcony and we don't chase them, only stop them from coming in the house," he explained. "We don't feed them always and feed them very little when we do so they don't expect it. Sometimes they literally come and play on the balcony and with the little dog. Especially when it's raining! It's the cutest thing!"
João Franco was expelled from school for stealing an alligator
Franco and his friends were expelled from school for a pretty unusual prank. He shared in his Instagram story in 2020 that he and his friends were expelled from school because they stole an alligator from a neighboring farm. "So … this is why I got expelled from school," he wrote along with a laughing/crying emoji. "Everyone else got a letter. I didn't. Just straight up expelled."
He recently added more context to exactly why the school expelled him. "HAhaha yes. I tried to put it in the school pond. I was the only one who got expelled for it," he admitted on Twitter.