Jay Ellis Explained Why His Experience Filming BET's 'The Game' Was Not As Fun As He'd Hoped
Jay Ellis has an entire fan club dedicated to his character Lawrence on Insecure – but his fan base during his time on The Game was less welcoming. Ellis joined the show during its sixth season as a replacement for a fan favorite and admitted in a recent interview that the transitional phase was uncomfortable, to say the least.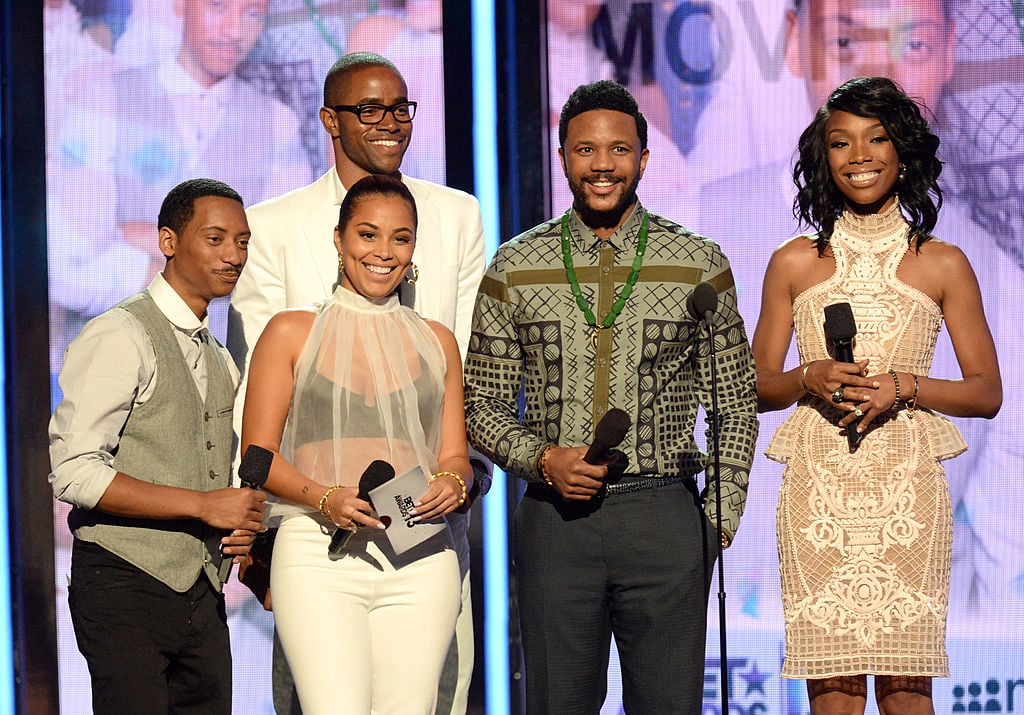 Fans already had a difficult time with the show going from a comedy to more of a drama when it was picked up by BET after its cancelation on The CW. Ellis's introduction only added to more changes fans weren't comfortable with – as well as his castmates.
Jay Ellis on 'The Game'
The announcement that Ellis was joining The Game was made in June 2012. He joined as a full-time recurring character in season 6 after the series had been on BET for two seasons as Bryce "Blue" Westbrook, a newly drafted running back to the fictional San Diego Sabers team.
As a rookie, Blue has trouble fitting in with his team, mainly due to him being drafted as a replacement to the team's lead. He's often put through various initiation tests. He enlists the help of his new girlfriend, Keira (Lauren London), who is a former child star struggling to transition into mature roles.
Together, they try and navigate their new lives both personally and professionally, which often leads to disaster as their worlds overlap in non-productive ways. Their relationship is on-and-off throughout the series, causing tension between Blue and his teammates after he discovers that Keira kisses the quarterback.
Blue eventually rises as the star of the team, helping to lead the team to a championship. Ellis was on the show for four full seasons before the show ended in season 9.
Prior to The Game, Ellis worked as a print model and had small roles in Hart of Dixie and NCIS.
Jay Ellis says the cast and viewers of 'The Game' was not very welcoming in the beginning
Though The Game turned out to be Ellis's breakout role, he revealed in his new interview with Essence Magazine that he was not necessarily welcomed with open arms. For starters, not all viewers were not receptive to his character.
"I remember people laughing at Keira. They did not want to see Blue and Keira at all. They were like, 'Where is Derwin and Melanie?'," he said – explaining that the shows lead characters, Pooch Hall and Tia Mowry-Hardrict left the series and Ellis and London were their replacements. "I was like, Oh, my God, this is the worst decision I ever made."
Adding more stress, Ellis explained that the cast already had established close relationships and he found it hard to fit in.
"I started that show on episode 100. That cast…had already had time to bond, time to fall out, and time to re-bond again," he said. "So I was the new kid on the block. I was like, 'Hey, I want to be friends with y'all. You guys want to rehearse? You guys want to throw lines? What y'all want to do?' They were like 'no.'"
Despite the hardships, Ellis says he is grateful for The Game but never truly felt comfortable. "I always felt I was a guest in their house. With Insecure, we built that house together. Issa was the architect."
Ellis has been a recurring cast member on Insecure since its inception. This season, he not only continues as a star on the show but also transitioned into the director's chair, directing episode seven on location in Mexico.