Jay Ellis Speaks On His 'Insecure' Co-Star Amanda Seales Getting Kicked Out Of Black Hollywood Party
'Insecure' star and co-host of 'The Real' Amanda Seales made headlines last year when she discussed being kicked out of a party. Jay Ellis is now giving his take on the incident.
Amanda Seales has been making headlines for the rumored tension between her and her co-hosts of The Real. It seems that viewers of the show are dissecting her interactions between her and the other hosts daily. But before she was a daytime talk show host, she was part of a spectacle with a close friend and employee of her Insecure boss, Issa Rae.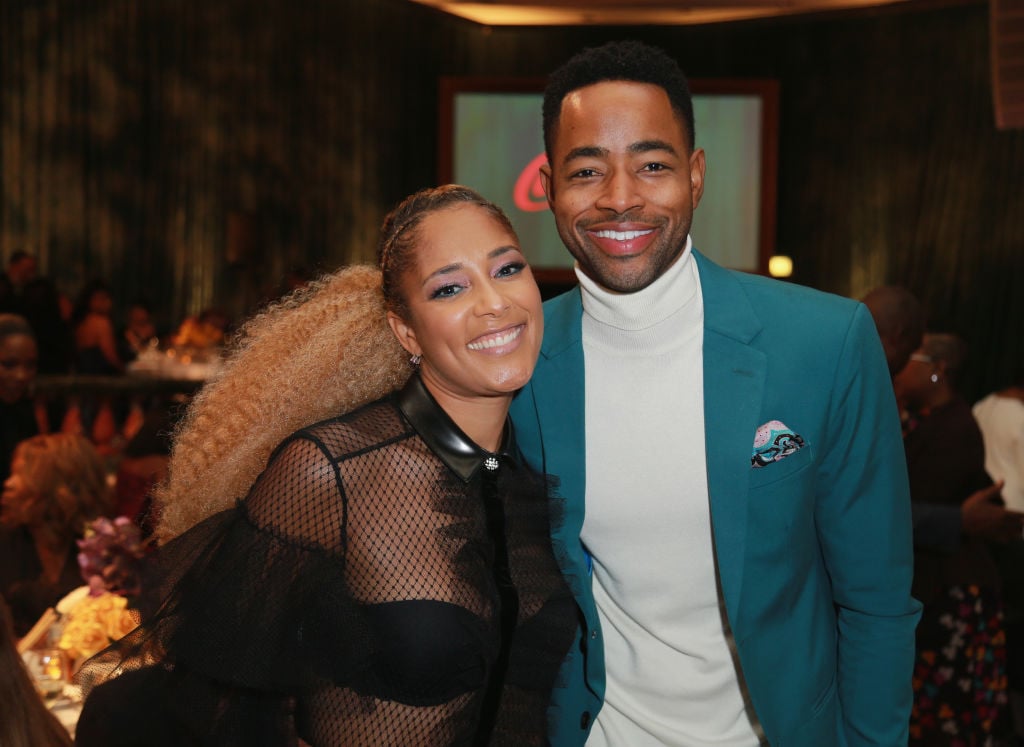 Last year, Seales detailed being kicked out of a party thrown by Rae's publicist. Seales' co-stars remained mum on the drama, but Jay Ellis has given his take in a recent interview – explaining that he believes the situation was overexaggerated. 
Amanda Seales alleges she was kicked out of Black Hollywood Party by Issa Rae's publicist
Seales detailed being thrown out of a party by Rae's longtime friend and publicist, Vanessa Anderson, in an episode of her podcast Small Doses. Anderson hosts the party yearly as a celebration for Black artists during award season.
Seales mentioned that she and Anderson "are not friends" and have never gotten along prior to the party, even getting into a disagreement in the year prior to the incident in question. According to Seales, she spoke to Rae about the weirdness between the two of them and Rae refused to involve herself. 
Seales explained that she was told by security that she was not on the list for the party and was denied entry. A friend of her's escorted her in, but Seales alleges that when Anderson noticed her, she instructed security to escort her out of the party – which Seales says she was both shocked and embarrassed by. 
Jay Ellis says the incident was "blown way out of proportion"
For the most part, Seales' cast members steered clear of the drama and did not speak publicly about what happened. There was one co-star however who criticized Seales' reaction and public outcry. Sarunus Jackson, who plays Dro on the show, tweeted his thoughts and hinted he was not on Seales' side.
"You can't be a disrespectful-a– human being and expect people to want to hang out with you," he wrote. "It's quite simple. Sit it out."
Seales later admitted that not having support from people she considered to be her friends hurt her. In her podcast episode, she said. 
"I'm also seeing people seeing this happen and they're doing nothing," she said. "If I saw this happening to someone else, I would have been all up in that s**t."
Seales clarified later that her earlier comments that the hurt she felt was from her coworkers on Insecure. 
"I never at any point said my co-stars saw me and decided not to help me. I never said that," she said in an interview with The Breakfast Club. "They did have a table, but that doesn't mean they saw me. It's a club! The table could be back, around the corner and behind the DJ booth."
Ellis says the entire ordeal was blown "way out of proportion" before he elaborated.
"We all have to realize, especially in this industry, we are all artists. We all view ourselves in a certain way," he said in a recent interview with Essence Magazine. "If you don't, you wouldn't be an actor. You wouldn't be in front of a camera…We all have different personality types, and we're all triggered by different things."
Seales mentioned in her chat with The Breakfast Club that she had not yet had a chance to speak to Anderson but that she was open to having the conversation. She remains as a recurring character on Insecure but it's not clear if she'll return after the current season ends.