Jay Leno Finally Apologizes For Using Asians As Punchlines for His Racist Jokes
Jay Leno has been a mainstay on television for nearly four decades. The stand-up comedian's start as a late-night TV host on NBC's The Tonight Show sparked significant controversy in the early 1990s, and the real-life drama even spawned the movie The Late Shift. Leno recently found himself in the negative spotlight again. This time, it came on the heels of a 15-year-long campaign by anti-racist advocates, with the comedian finally apologizing for a significant history of racist jokes that critics say contribute to the ongoing violence and hate crimes against Asian Americans and Pacific Islanders.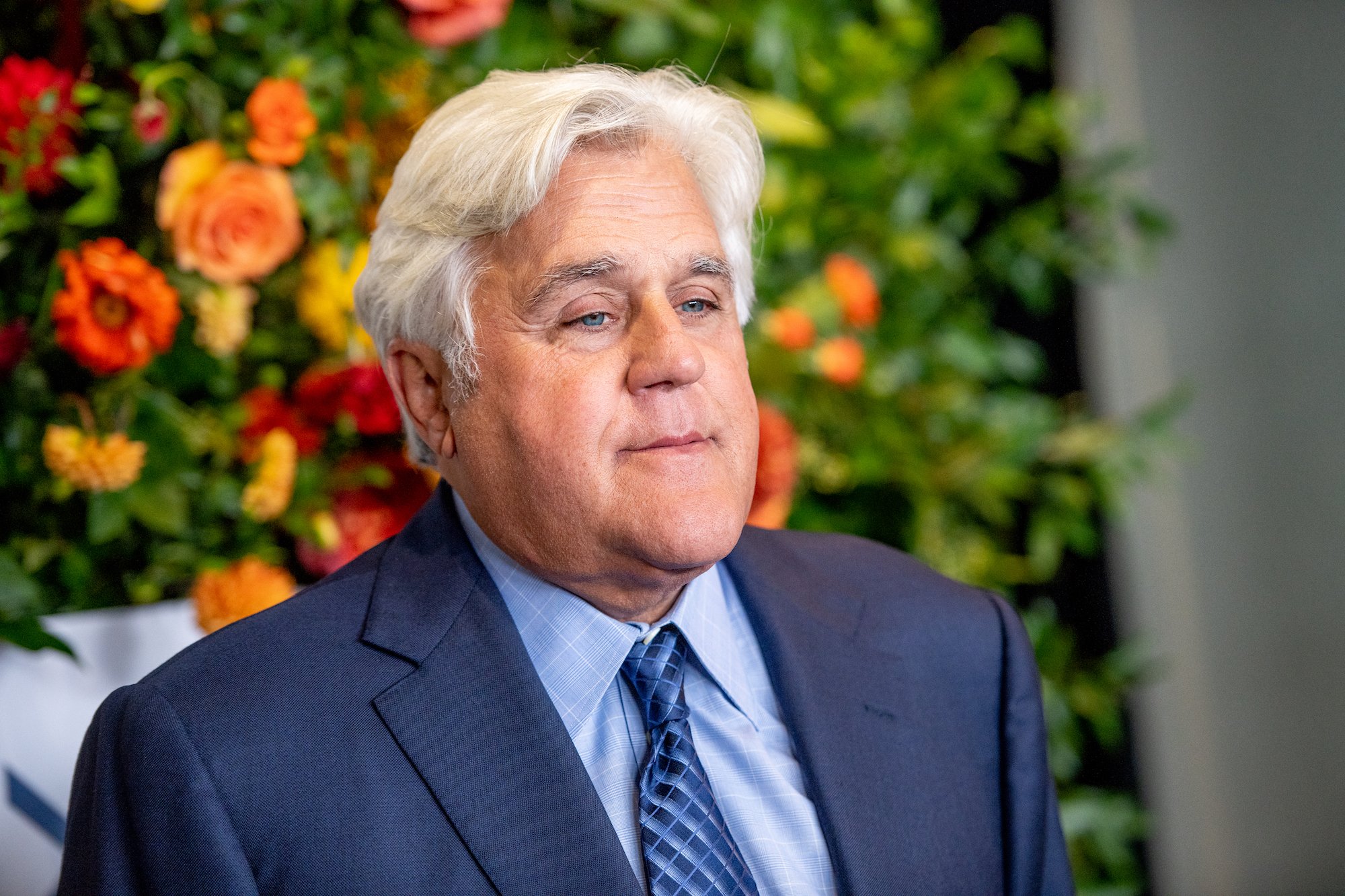 Jay Leno first appeared on TV in the 1970s
After honing his stand-up comedy routine in local nightclubs, Leno moved from his native New York to California to try and get a career started in television. One of his earliest TV appearances was a 1976 episode of Good Times, an NBC show that he also wrote for. "He wrote for the television show Good Times alongside fellow future late-nighter David Letterman," explains Biography.
"Leno made his first appearance on The Tonight Show in 1977. […] In 1987, he signed a deal with NBC that made him one of two permanent guest hosts of The Tonight Show, a position he soon claimed solely for himself." Leno officially replaced Johnny Carson as the host of the late-night talk show in the early '90s, beating out Letterman. It was a bitter Hollywood feud that saw Letterman leave NBC to start his own competing show on CBS in the exact same time slot.
"[Leno's] victory was well-publicized but empty," notes IMDb, which points out that Leno "consistently lost in the ratings to Letterman except on special occasions." Despite Leno's iteration of The Tonight Show being increasingly ignored by viewers, the comedian still found ways to trigger controversy and end up in the media headlines. 
Leno has been the target of a 15-year campaign to stop anti-Asian racism
In 2015, Leno sat down with fellow TV host Seth Meyers and complained about liberal, progressive college students. "College kids now are so politically correct," he tells Meyers in the interview, which is archived on YouTube. "You have no idea what racism is!" Leno then made a joke about one of his grandfathers who was Italian, only ate Italian food, and was shocked when people ate "outside" of their ethnic cuisine. "Like he would say, 'Oh my God! A Chinese guy with a hot dog, look at that!'," quipped the comedian.
The irony is that Leno has faced criticism for his own jokes about Americans of Asian descent, and accusations that he himself didn't recognize his implicit racism. "The majority of Leno's old jokes perpetuated stereotypes about Asian communities consuming dog meat," reports Variety, which explains that Leno has been the focus of "a nearly 15-year campaign from the activist group Media Action Network for Asian Americans (MANAA)" for his anti-Asian jokes. In the spring of 2021, as Asian Americans have been hit by a surge of violent hate crimes, Leno finally apologized for his racist history.
Leno recently apologized for his anti-Asian jokes
After renewed criticism, Leno issued an apology in March 2021. He explained that traditionally, comedians like him chose to either change their jokes or to tell people, "screw 'em if they can't take a joke." "Too many times I sided with the latter even when in my heart I knew it was wrong," says Leno. He adds that he used to think that his anti-Asian jokes were "genuinely … harmless." 
"I am issuing this apology," explains the talk show host. "I do not consider this particular case to be another example of cancel culture but a legitimate wrong that was done on my part. MANAA has been very gracious in accepting my apology. I hope that the Asian American community will be able to accept it as well, and I hope I can live up to their expectations in the future."
Leno walks back his racist history as Asians face increasing violence, including a racist shooting spring in Atlanta, Georgia. "The situation in the U.S. is one facet of a global increase in anti-Asian attacks," reports Time. "For many, the pandemic has only amplified longstanding and violent racism toward Asian people."