Jay Leno's Wildest Guest Set Fire to 'The Tonight Show' Set and Got Fined $3,880: 'It Was a Joke Gone Bad'
Envelope-pushing comedy has long been a part of the genre, and the success of shows like Jackass has showcased that there's an audience for the over-the-top, stunt-driven humor. Part of the entertainment, of course, is how close these stunts come to going awry. 
On one episode of The Tonight Show, a comedian known for his edgy approach to the craft went a little too far. In fact, the stunt ended with criminal charges and a hefty fine. It also likely didn't impress host Jay Leno.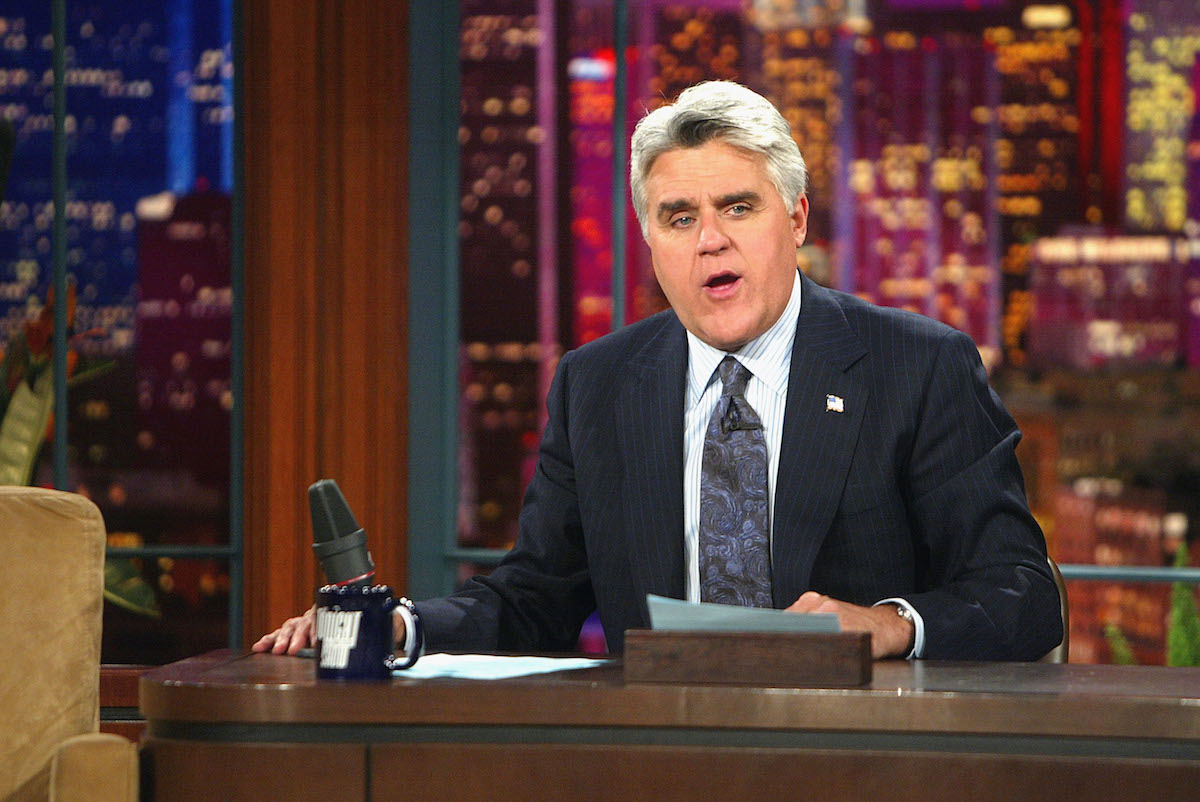 Bobcat Goldthwait is a comedian with a history of odd humor
Bobcat Goldthwait is a comedian primarily known for his screechy voice in his stand-up persona, which he has also brought to life for some films. Goldthwait's renown became much more widespread because — as reported by IMDb's biography for the comedian — he had a notable role in Police Academy 2 in 1985. 
Following that success, Goldthwait opened for Nirvana as a stand-up act and appeared on several talk shows, bringing his odd brand of humor to even more homes. The voice that made him famous has also helped him land voiceover work in films like Unhappily Ever After, Hercules, and The Moxy & Flea Show. 
Not everyone is a fan of Bobcat Goldthwait's approach 
One of the notable things about Goldthwait is his apparent rivalry with fellow comedian Jerry Seinfeld. The pair rose to fame around the same time. Since stand-up comedy is such a niche entertainment world where many comics know one another, the two apparently crossed paths more than once. That doesn't mean that they like each other, however. 
The depth of the dislike became rampant speculation when Seinfeld appeared alongside Bridget Everett in the series Comedians in Cars Getting Coffee. In what began as a web-only series in 2012, Seinfeld rides around with other comedians as the cameras roll, capturing their off-the-cuff conversations and bringing a more down-to-Earth side of the stars to the screen. Now a television series, the episode in which Seinfeld rode around with Everett had some tense moments. 
At one point, Everett mentions a comedian who is her friend. The name is bleeped out, but Seinfeld is clearly agitated and goes on a rant. Amid the expletive-laden diatribe, Seinfeld reveals that the reviled comedian "had to do that stupid fucking voice because [he] had no fucking act." 
It didn't take the internet long to come to the conclusion that Goldthwait was the target of the rage. If true, it also appears that Goldthwait is no fan of Seinfeld's as Seinfeld also revealed that the comedian in question had once criticized him as being too tame and not edgy enough in his material. 
A stunt on 'The Tonight Show' landed Bobcat Goldthwait in legal trouble
It would be hard to accuse Goldthwait of being too tame — especially after a 1992 appearance on The Tonight Show with Jay Leno went terribly awry. In what should have been a fairly routine guest appearance on the nighttime comedy talk show, Goldthwait impulsively decided to set Leno's chair aflame. 
The aftermath included legal trouble for Goldthwait who was charged and eventually plead no contest to recklessly causing a fire. The incident, as The Los Angeles Times reported, involved lighter fluid and a long-handled lighter.
No one was harmed, but Leno and guest Lauren Hutton had to act quickly to extinguish the flames that experts said could have easily gotten out of control. After his no contest plea, Goldthwait faced $3,880 in charges — including $698 due to NBC for the damage caused to the chair.