Jay-Z Announces New Cannabis Brand, Drops Weed Mood Playlist
Years ago, Jay-Z said he's not a businessman, but a business, man. He's excelled beyond music and built an empire comprised of entertainment, spirits, sports, fashion, cannabis, and more.
And his role is sometimes that of owner, partner, or investor. Last year, Jay-Z became one of the latest celebrities to enter the cannabis realm. The mogul recently revealed his first marijuana-related endeavor along with an accompanying soundtrack.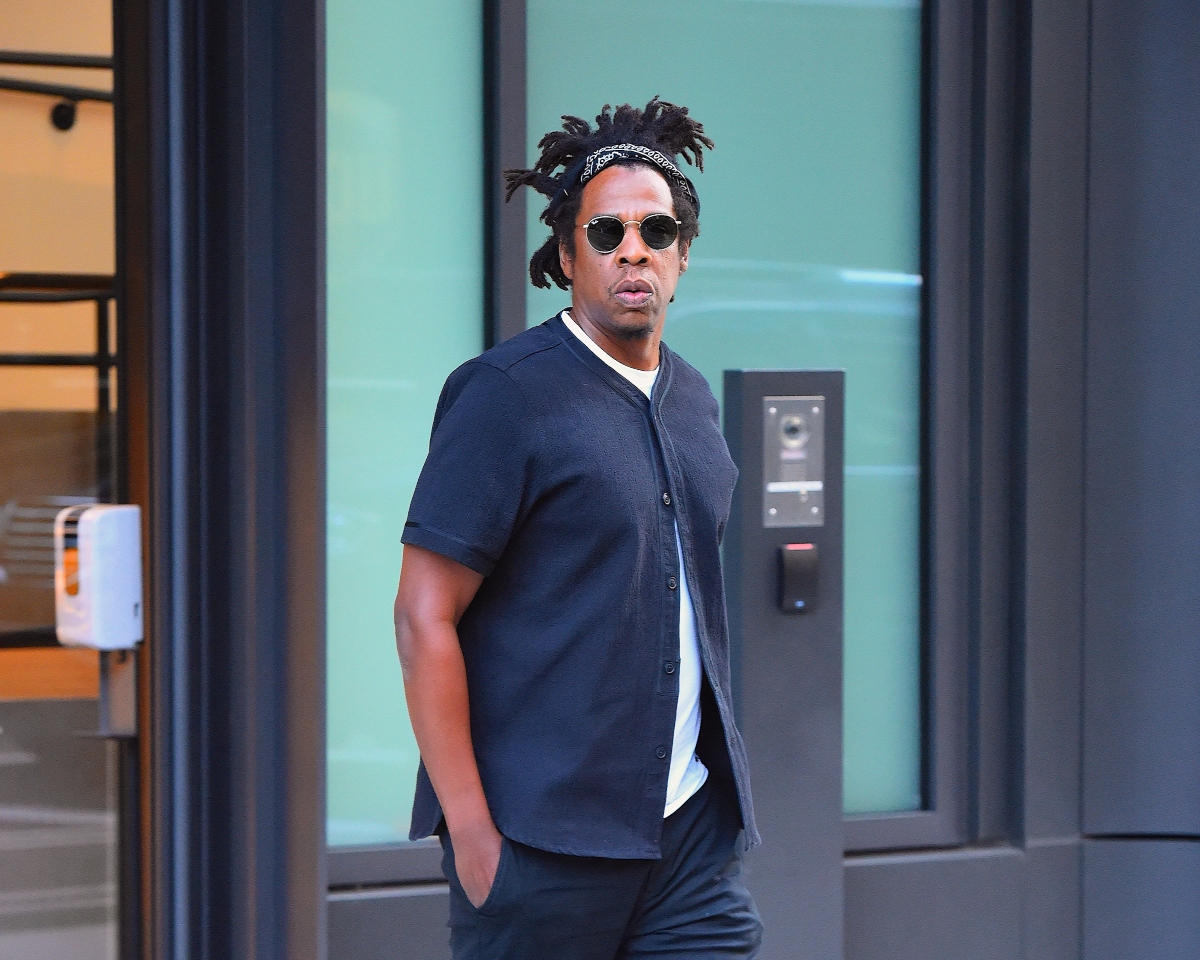 Jay-Z became a brand chief at a cannabis company
In July 2019, Jay-Z (real name Shawn Carter) was named Chief Brand Strategist at Caliva, a California-based cannabis company.
Variety reported that his role includes providing creative input, advocacy initiatives, and workforce development for those in the community and the previously incarcerated.
When the new partnership was announced, he stated, "Anything I do, I want to do correctly and at the highest level. With all the potential in the cannabis industry, Caliva's expertise and ethos makes them the best partner for this endeavor. We want to create something amazing, have fun in the process, do good and bring people along the way."
Caliva runs a retail and cultivation operation with more than 600 employees and is considered one of the most respected companies in the business. Fun fact: Former NFL pro Joe Montana invested in Caliva as a venture capitalist.
RELATED: Jay-Z Built His Billion-Dollar Fortune in Some Unbelievable Ways
Jay-Z announces first marijuana venture
As an extension of his alliance with Caliva, Jay-Z is gearing up to launch Monogram, his first official cannabis brand.
Along with the website and social media rollout on Oct. 23, the rapper/entrepreneur released a handpicked playlist called "Monogram: Sounds from the Grow Room" which includes tracks from Fela Kuti, Peter Tosh, Bob Marley, Bob Dylan, Rihanna, and Scarface.
Fans can check out the musical lineup on Tidal or on the Monogram website and sign up to receive updates for the product on the site. They are set to arrive on material and digital shelves soon.
From the Monogram media release:
"With its careful strain selection, meticulous cultivation practices and uncompromising quality, MONOGRAM seeks to redefine what cannabis means to consumers today. In an effort to provide a more tailored customer experience, the brand will also launch through a best in class e-commerce platform dedicated exclusively to its singular product line."
Other celebrities are in the cannabis business
Cannabis is becoming a lucrative boon for those who are business savvy and appreciate the bud.
Believe it or not, former Speaker of the House John Boehner joined the board of cannabis investment firm Acreage Holdings years ago, switching his previous position of being against the plant.
Snoop Dogg, Bella Thorne, and Lil' Wayne all have cannabis products on the market in states where it's legal. Thanks to Snoop Dogg, Martha Stewart linked up with Canopy Growth to get into the edible CBD game and offers beauty and pet product lines.
Carlos Santana recently dropped his Mirayo cannabis brand which includes topical healing blends. Mike Tyson, the Marley family, Tommy Chong, and Al Harrington are also in the game.
Jay-Z's Monogram is one of the next to arrive on the legal market, and interested partakers can stayed tuned by following Monogram's Instagram page.