Jay-Z and Beyoncé's Combined Net Worth Just Got a Whole Lot Bigger
Jay-Z and Beyoncé are two of the most high-profile stars on the planet. Individually, the rapper and the singer have had powerhouse careers that stretch back decades. Jay-Z began his career in the '90s with his debut album, Reasonable Doubt, after launching his own record company, Rock-A-Fella records. From there, he has not only become one of the most revered rappers and businessmen on the planet.
Beyoncé is also a legend. The singer began her career as a member of the beloved girl group, Destiny's Child. A decade later, the vocalist was making her mark as a solo artist while starring in various films like Dreamgirls and Cadillac Records. She's also launched her own businesses and her charity, Beygood.
Together, the couple's success has only exploded. In fact, in 2021, their net worth had just risen astronomically.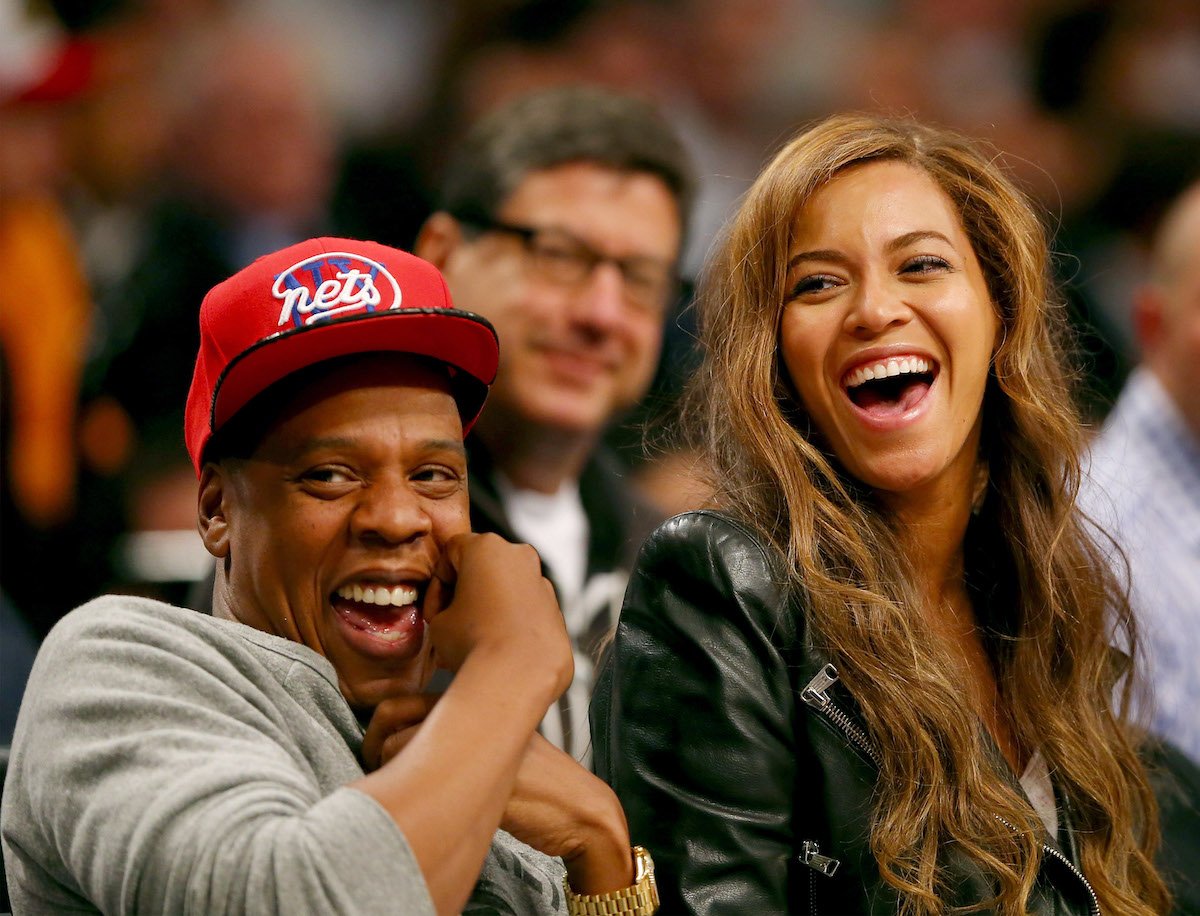 How do Jay-Z and Beyoncé spend their money?
Jay-Z and Beyoncé have more than a little bit of change to spare. Not only do they have tons of properties across the world, including a home in the Hamptons, a renovated church in New Orleans, two islands, and their $88 million Bel-Air mansions, the duo is also known for their lavish spending and their extravagant vacations.
Jay-Z purchased his wife a $20 million island for her 29th birthday. Beyoncé also spares no expense when it comes to her businessman husband, dropping an astounding $40 million on bombardier Challenger 850 jet for his first Father's Day.
When it comes to daily spending, the singer's budget is nearly limitless. Via Amo Mama, the Black Is King creator's former accountant says the singer's bills can total upward, $300,000. Per month, the singer pays $10,000 for her publicist, $8,000 for a bodyguard, $7,500 for a chef, and $4,000 for her housekeeping staff.
Additionally, the singer has $50,000 in extra cash that self-care items, outings, childcare, and general.
RELATED: Beyoncé's 'Dreamgirls' Salary Was Less Than You'd Expect
Beyoncé net worth in 2021
After more than 20 years in the business, Beyoncé earned an astounding net worth as a recording artist, businesswoman. She also earned millions for her various movie roles in films like Austin Powers in Goldmember, The Fighting Temptations.
Beyoncé has had several fashion ventures in addition to music and acting, including House of Dereon and her current venture Ivy Park x Adidas. She has also been paid for her sponsorship in Pepsi, American Express, Nintendo DS, and L'Oreal.
According to Celebrity Net Worth, the Lemonade singer is worth $500 million in 2021, and that does not include her combined net worth with Jay-Z.
Jay-Z and Beyoncé's net worth just got a whole lot bigger
Jay-Z and Beyoncé's combined net worth just rose by 40 percent. At the top of 2021, Jay-Z was worth $1 billion, making his combined net worth with Beyoncé $1.5 billion, but that has just increased exponentially.
According to Forbes, the rapper is now worth $1.4 billion. Jay-Z recently sold a majority stake in his streaming service TIDAL to Twitter founder Jack Dorsey's Square, Inc. for $297 million. The rapper purchased the title in 2015 for $56 million, so this was a massive profit.
Moreover, Jay-Z recently sold 50 percent of his Armand de Brignac (Ace of Spades) champagne brand for $640 million to LVMH.
These massive business deals mean that Jay-Z and Beyoncé's combined net worth is now $1.9 billion.