Does Jay-Z Have a Favorite Rapper?
Jay-Z recently inked a $302 million deal with Twitter CEO Jack Dorsey's Square. Through the agreement, the "Song Cry" rapper gave Dorsey's company his stake in Tidal. Jay-Z launched the streaming service in 2015 in partnership with Beyoncé, Rihanna, Madonna, and several other artists. The billionaire's latest venture is one reason why many music lovers credit him as one of the greatest rappers of all time. However, is Jay-Z influenced by any other lyricists?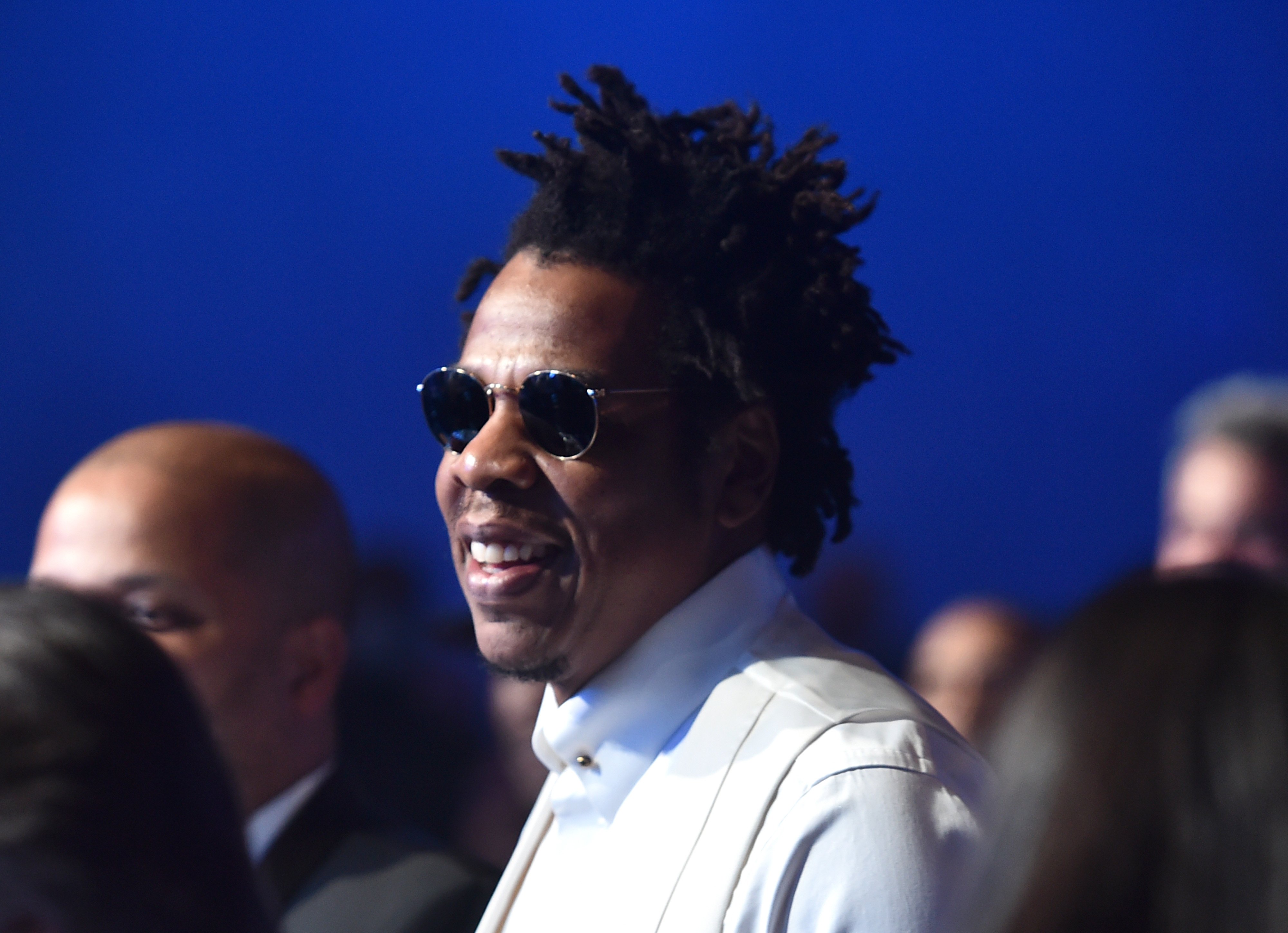 How did Jay-Z become a rapper?
Born Shawn Cory Carter on Dec. 4, 1989, Jay-Z grew up in Brooklyn, New York. When he was younger, his mother, Gloria Carter, introduced him to music. Although he found his passion for music early on, Jay-Z has admitted that he spent most of his youth as a drug dealer. Eventually, the "Empire State of Mind" artist sold CDs outside of his car until record label executives noticed his talents. In 1996, he released his first album, Reasonable Doubt, under his label, Roc A Fella Records. 
Reasonable Doubt included songs such as "Can't Knock the Hustle" and "Brooklyn's Finest." After the success of his first album, Jay-Z continued to create chart-topping songs. Some of his biggest hits included "Big Pimpin'," "Girls, Girls, Girls," and "Holy Grail." Jay-Z also has 23 Grammy wins under his belt and is considered one of the greatest lyricists in the music industry. 
Which rappers does Jay-Z admire? 
Over the past two decades, Jay-Z has made his mark in the world of music. Since 2001, he and Beyoncé have become one of the most influential couples in entertainment. Together, the couple created several successful songs such as "Drunk In Love" and "Crazy In Love." The pair also joined forces in 2018 with their album; Everything Is Love. Additionally, the Carters have three children- Blue Ivy Carter, Sir Carter, and Rumi Carter. 
In June 2017, former President Barack Obama called Jay-Z "the greatest rapper of all time." While congratulating the rapper on making it into the Songwriters Hall of Fame, Obama said that he'd been a fan of Jay-Z's music since he was a "young and hungry state senator." He also called the "On The Run" artist his friend in the prerecorded speech. 
Following his Hall of Fame award, Jay-Z took to Twitter and listed the rappers who influenced his career. He called Rakim, Nas, Lauryn Hill, and Chance The Rapper as the artist's inspirations in a series of tweets. At the end of the thread, he included Beyoncé as one of his favorite lyricists. 
What is Jay's net worth in 2021?
In June 2019, Jay-Z became the first rapper to reach billionaire status. The businessman has several income streams to earn his fortune. In addition to Tidal, the "No Church in the Wild" rapper co-owns several brands, including his $320 million champagne company, Armand de Brignac. 
Although Jay-Z acquired his billions two years ago, his recent venture with Dorsey escalated his net worth. According to Forbes, his decision to sell Tidal bumped his payday from $1 billion to $1.4 billion.