Jay-Z Inspired The Notorious B.I.G. to Stop Writing Down His Lyrics
Jay-Z and The Notorious B.I.G. are two of 'Brooklyn's Finest' rappers who rose to fame in the mid-1990s. Biggie debuted before Jay-Z, but he learned many things from Hova — and even admitted that he was a better rapper
Jay-Z and The Notorious B.I.G. are both widely respected as two of hip-hop's biggest power players. But before his death in 1997, Biggie Smalls was honest when it came to how he felt about his fellow Brooklyn rapper Jay-Z: he admired him as a musician in nearly every way.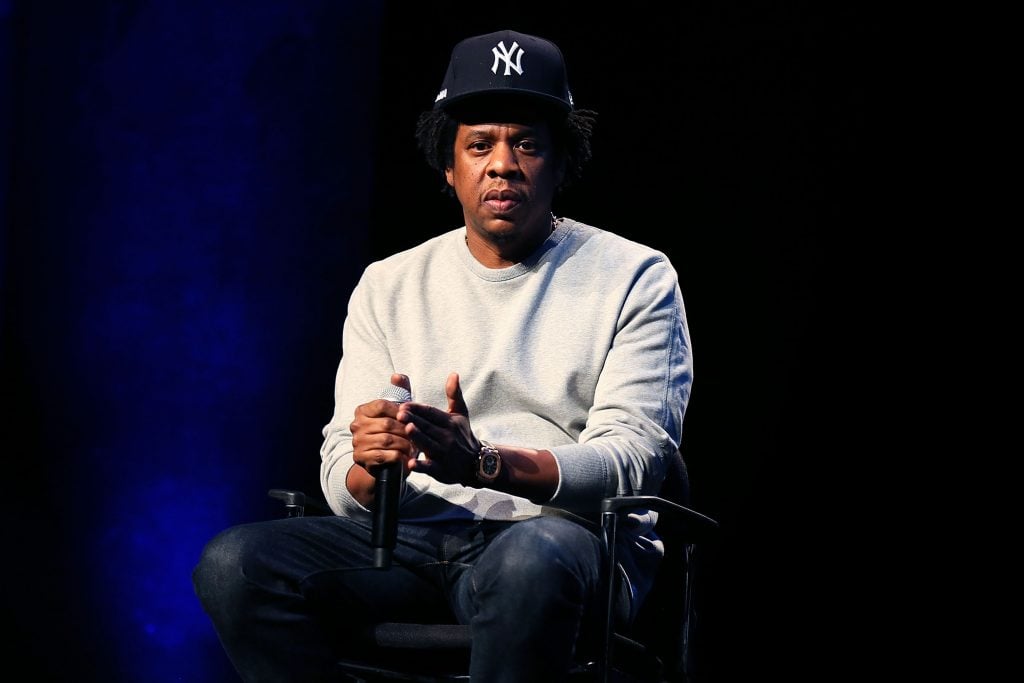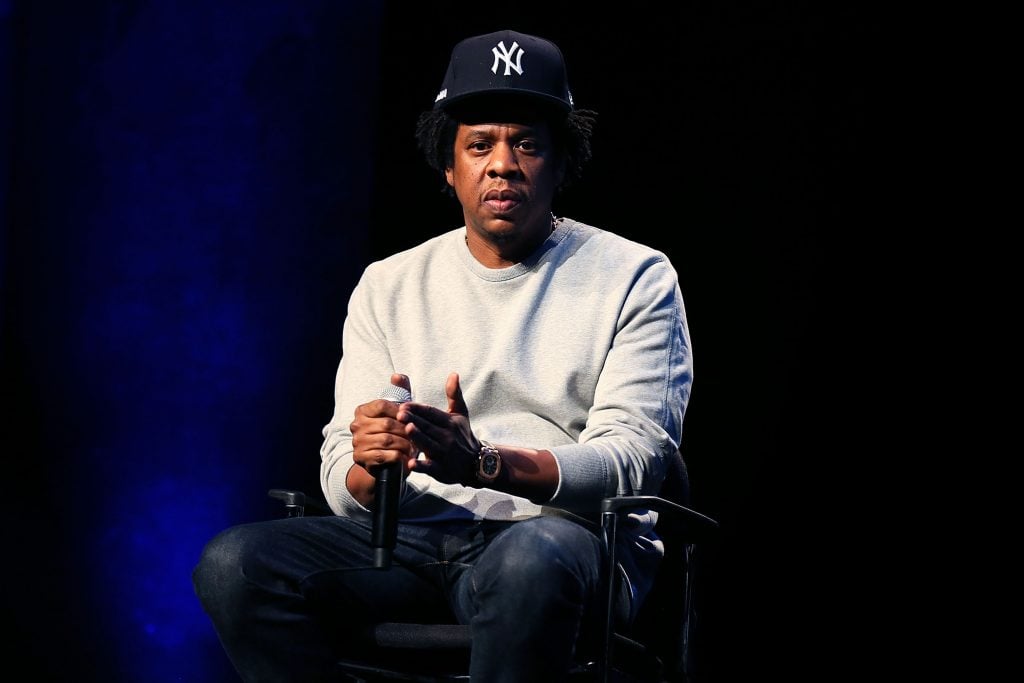 Jay-Z and The Notorious B.I.G. are 'Brooklyn's Finest' rappers
Jay-Z and Biggie go way back to before they were even rappers. Jay-Z grew up in housing projects in the Brooklyn neighborhood of Bedford-Stuyvesant, while Biggie grew up a few blocks away. New York City was a notably dangerous place at the time, and Bed-Stuy was especially known for violence and crime. 
Jay-Z and Biggie both dealt crack cocaine to make money as teenagers and both attended George Westinghouse Career and Technical Education High School in downtown Brooklyn. They were classmates with another iconic Brooklyn rapper: Busta Rhymes. Jay-Z and Busta Rhymes even once got in a rap battle in the cafeteria, and Jay-Z won.
Both Jay-Z and Biggie are proud of their Brooklyn roots and their rise to the top of the game in the mid-1990s. Biggie released his smash debut album Ready to Die in 1994 and revitalized New York hip-hop with iconic songs such as "Juicy," "Big Poppa," and "Gimme the Loot." Two years later, Jay-Z released his debut album Reasonable Doubt, which contained hits such as "Dead Presidents II" as well as "Brooklyn's Finest," a collaboration with Biggie himself.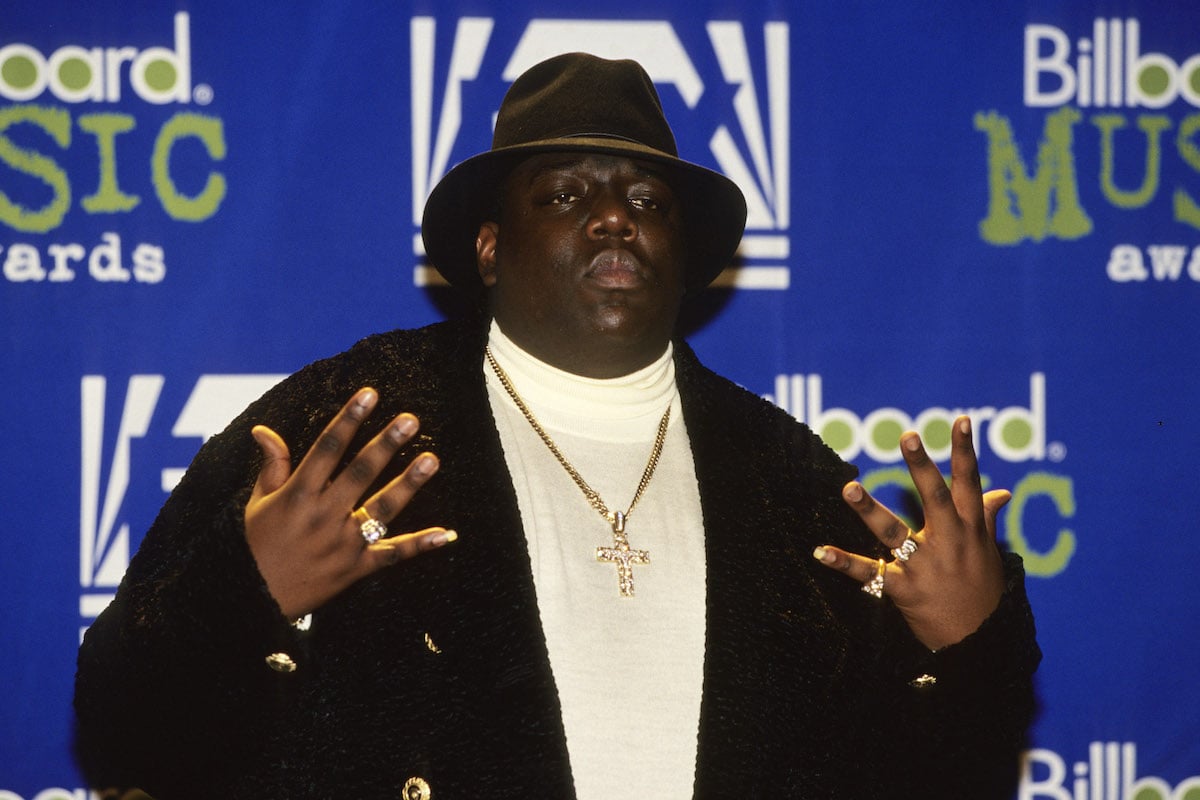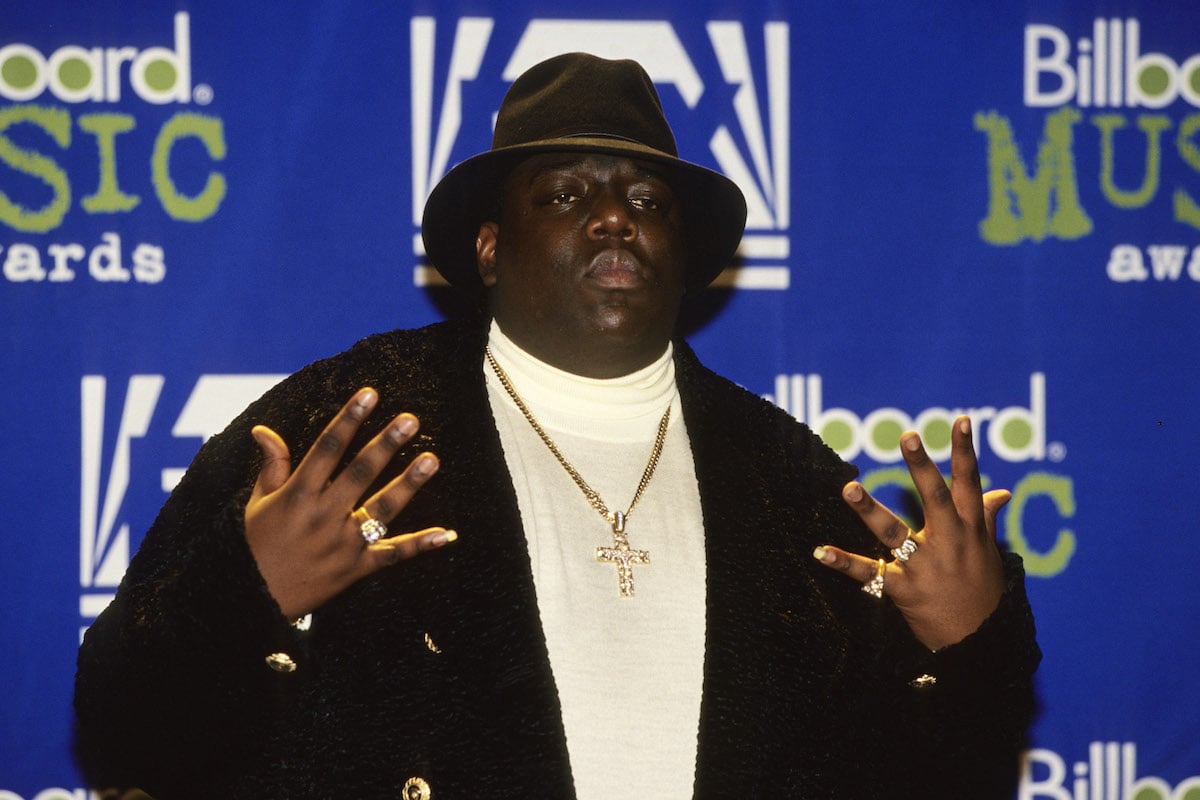 The Notorious B.I.G. admired Jay-Z's memory
In a 2016 interview with VladTV, DJ Clark Kent, an early collaborator of both Jay-Z and Biggie's, recalled when the two iconic rappers first met: at the studio session to record "Brooklyn's Finest."
"They met each other. It wasn't even like they had a conversation; they just started to laugh, clap hands — because there was an insane amount of respect for each other's craft," he recalled. "You don't really have to talk in those moments."
Jay-Z asked Kent to play the beat for nearly 20 minutes, then went into the booth and changed all his lyrics from everything he had already recorded. And like his previous version, he rapped his verses entirely from memory. Biggie was dumbfounded.
"Big is like mystified," Kent remembered. "I was like, 'I told you: he don't write no rhymes.' And from that point, Big stopped writing rhymes. He's like, 'I'm not gonna be the guy that's gonna be here writing when this guy can do that.' Even though I told [Biggie] a bunch of times, 'He don't write his rhymes down,' he thought it was impossible that he could say rhymes that good without writing them down."
The Notorious B.I.G. admitted Jay-Z was a better rapper
In 2016, Lil' Cease — one of Biggie's longtime friends and a member of his group Junior M.A.F.I.A. — revealed what Big Poppa really thought about Jay-Z's rap skills after his debut in an Instagram Live with Smoke DZA. 
"Big met [Jay-Z] at the Palladium and they bonded just on some G s— because they respected each other as men and they respected each other as artists," he said. "Big wasn't afraid to tell that; Big thought he was doper than him. Big used to say, 'Yo, that n—- nicer than me.'"
Cease mentioned that the release of Jay-Z's hit single "Dead Presidents II" was what made Biggie realize he had been beaten. "I swear to God on everything I love. Any n—- can vouch for it. I'm not lying. These are straight facts," he said. "When Jay-Z said that line on 'Dead Presidents,' 'N—– take a freeze off my kneecap / N—- believe that,' Big was like, 'Yo, he got me.'"