Jay-Z May Have Dropped Out of High School But He Believes 'Education Is Super Important'
Several stories exist about prominent celebrities who dropped out of college or high school and are now very successful. Tech titans like Bill Gates and Mark Zuckerberg dropped out of college to follow their dreams and are worth billions of dollars today. Rapper Jay-Z dropped out of high school to pursue a career in music which has ultimately paid off today. However, the mogul still believes education is a vital aspect of a person's life.
Jay-Z never graduated from high school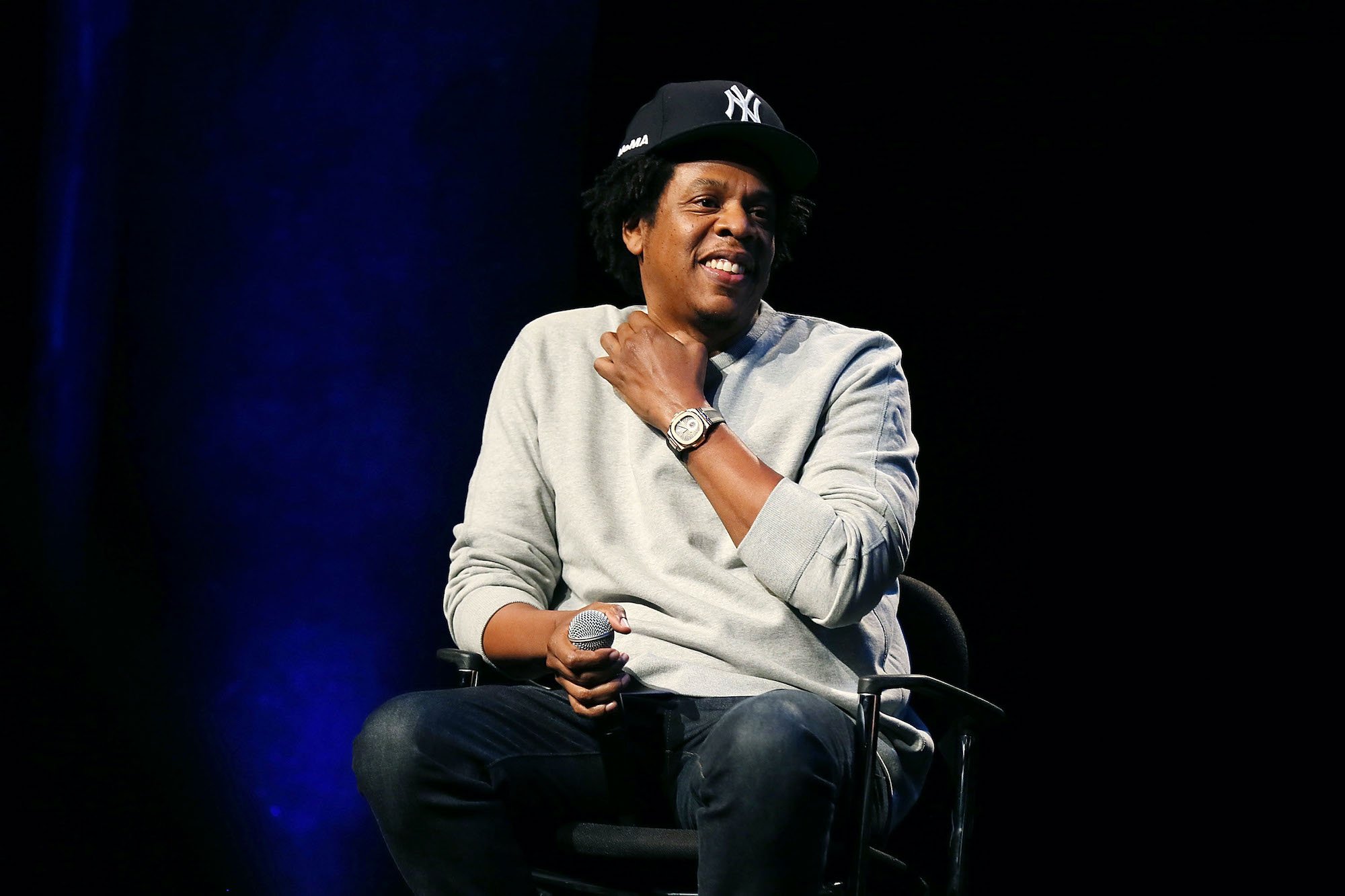 Born Shawn Corey Carter, Jay-Z grew up in a housing project in Bedford with his mother and three siblings after their father abandoned them. The rapper claimed he shot his older brother at 12 for stealing his jewelry.
He attended Eli Whitney High School until it was closed and later attended George Westinghouse Career and Technical Education High School, studying with other future notable rappers like Busta Rhymes and the Notorious B.I.G.
He also had a learning stint in Trenton Central High School but dropped out before he could graduate. Jay-Z references getting shot three times and selling crack during this period in his life in his lyrics and interviews. His mother said that the rapper used to wake up his siblings due to banging the kitchen table in drum patterns.
She ended up buying him a boombox which sparked the rapper's interest in music. Around this time, Jay-Z went by Jazzy but later picked the name Jay-Z as a tribute to his mentor Jaz-O. Jay-Z had rap battles in the early '90s with rappers like LL Cool J but became known to a broader audience with Show and Prove.
He was referred to as Daddy Kane's hype man, but the latter explained that Jay-Z made cameos on stage rather than fitting the traditional hype man role. Jay-Z's first official rap song was 'In My Lifetime', followed by 'I Can't Get With That.'
He became successful thanks to his music career
At the start of his career, no major label was willing to give him a record, so the rapper decided to sell his CDs out of his car. In 1995 he teamed up with Damon Dash and Kareem Burke to create an independent label called Roc-A-Fella Records.
He struck a deal with Priority in 1996 and released his debut album Reasonable Doubt featuring appearances by B.I.G. Critics loved the album, and Rolling Stone later included it in its 500 Greatest Albums of All-Time list.
In 1997 Jay-Z entered a new distribution deal with Def Jam releasing his second album, In My Lifetime. The rapper explained that the album came at a low point in his life as he was mourning the loss of his close friend B.I.G.
In 1998, Jay-Z released what would become one of his biggest hits, 'Hard Knock Life (Ghetto Anthem).' He experienced success with hits like 'Heartbreaker' (a collaboration with Mariah Carey), which charted at No.1 on the Billboard Hot 100.
In 1999 he released Vol 3…. Life and Times of S. Carter, which were successful. Jay-Z released The Blueprint hours before the 9/11 attacks. The album was widely praised and reached Platinum status twice in the US. He has also worked with prominent artists like Pharrell Williams, Mary J Blige, Kanye West, R. Kelly, and Linkin Park.
Jay-Z believes education is "super important"
The rapper might be a billionaire today, but he firmly believes education shouldn't be disregarded. Jay-Z found immense success after dropping out of high school, with most of his fortune coming from music, real estate, and liquor brand investments.
However, according to Business Insider, the rapper believes education has helped him a lot. The publication echoed his statement from a press conference at Carnegie Hall where he said "education is super important," admitting that even though he didn't graduate from high school, his previous education background helped him articulate his thoughts.