Jay-Z on Ghostwriting Lyrics For Bugs Bunny in 'Space Jam' — 'I Was Acting Like a Rabbit'
Jay-Z is one of the most accomplished and decorated artists to ever touch a microphone. Aside from establishing himself as one of the best-selling artists of all time, he's managed to win over a dozen Grammy awards and recently joined the billionaire club after landing a number of lucrative business deals.
Even though Jay-Z is busier with his entrepreneurial and social justice efforts than his music nowadays, he still vividly remembers his days as an up-and-coming rapper. When he first hit the scene back in the 1990s, he branded himself as one of the best lyricists within the genre. Competing with other New York City-based rappers such as The Notorious B.I.G., Nas, and D.M.X. at the time, he had no choice but to sharpen his skills with the pen.
Many people might not know it, but Jay-Z is also one of the best ghostwriters in the music industry. He's written the lyrics to several hit records, most notably Dr. Dre and Snoop Dogg's 1999 single "Still D.R.E." He also wrote "Buggin'", a record from the Space Jam soundtrack that was performed by Bugs Bunny. Years later, while looking back on the experience, he claims he had no idea the moment would become so iconic.
Jay-Z ghostwrote a record for the 'Space Jam' soundtrack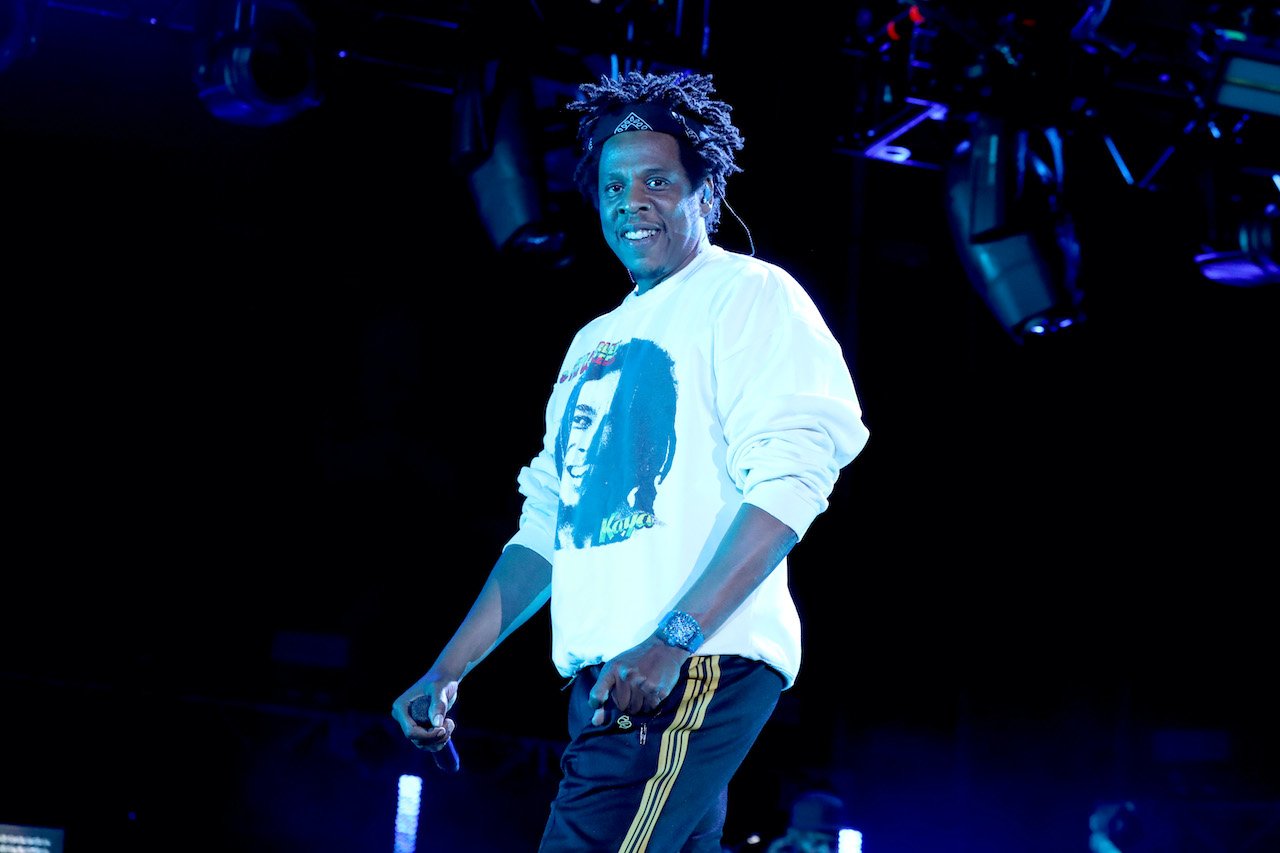 RELATED: Jay-Z Reveals He Boycotted the 1999 Grammy Awards Out of Support For DMX
Jay-Z discussed the "Buggin'" writing process during a recent episode of Lebron James and Maverick Carter's The Shop: Uninterrupted series. 
"Do you remember doing that, by the way?" Carter asked.
"Yeah, definitely, yeah. I was in Sony studios, acting like a rabbit," Jay-Z said.
He didn't realize the significance of ghostwriting for Bugs Bunny
Around the time Space Jam was being made, Jay-Z was still working his way to the top. His debut album, Reasonable Doubt wasn't released until 1996, and he was still trying to transition out of his life in the streets.
However, even though his career had just started, Jay-Z got the opportunity to ghostwrite the lyrics to "Buggin'". Both the song and the Space Jam soundtrack were well-received by the public, but at the time, Jay-Z had no idea how big of a cultural sensation Space Jam would become.
"It was too early," Jay-Z said. "You know those early days … Everything is just a blur. You're just doing things, so you're not really thinking about the legacy of it. It ain't 'til later on, you start really getting into the significance of what it means. For me, it was just, 'Write a song for Bugs Bunny.'"
He's written hit records for real rappers too
Jay-Z's success as a ghostwriter isn't limited to songs for animated rabbits, either. He famously wrote the entire "Still D.R.E." record for Dr. Dre's 2001 album, which he also discussed on The Shop.
"On that reference track, I'm doing Dre and Snoop's vocals … The reference track, it sounds like them. … You gotta have somewhat [of] a reverence for them … In order for me to really nail the essence of Dre and Snoop, [there] had to be a studied reverence of what they were doing." Jay-Z said.
Jay-Z has also written records such as "Get Me Home" by Foxy Brown, and "Memphis Bleek is…" by Memphis Bleek, among others.