Jay-Z Once Tried to Trademark His Own Color
Jay-Z and Beyoncé are music's biggest power couple. They have a combined net worth of more than $1 billion. But being successful in business, as in music, means taking risks.
Not all of their risks have paid off. In fact, Jay-Z has quite a few failed ventures lurking in his past, including the time he tried to trademark a color. The specific shade of blue was apparently very important to the New York rapper. 
Jay-Z Blue was originally meant for a Jeep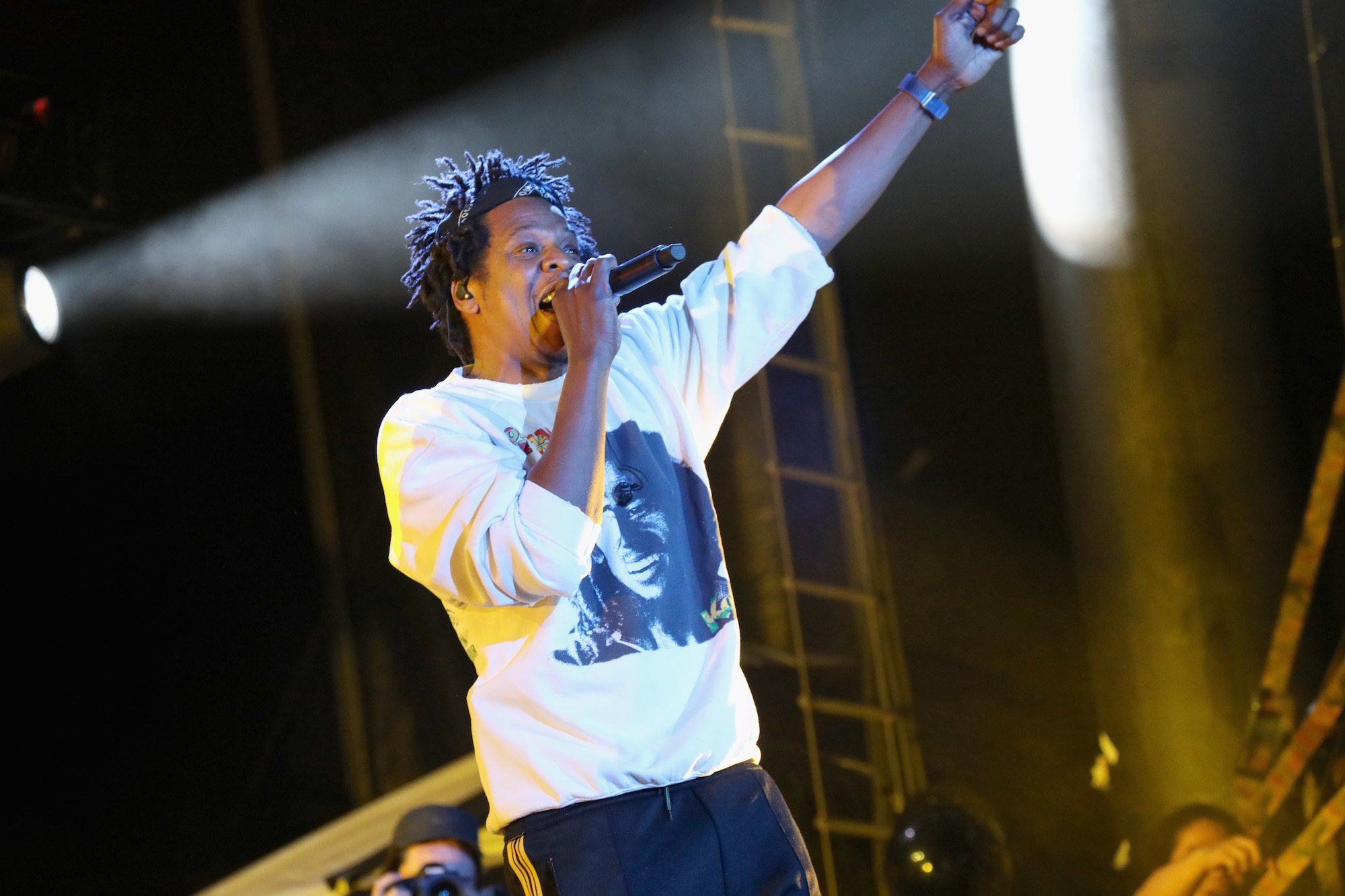 Chrysler and Jay-Z were, at one time, at the verge of making a historic business transaction. In the early 2000s, Jay-Z was going to put his name on their newest Jeep Commander. That would mean customers would get an SUV partially designed by Hova himself, including butter-cream leather seats, a sound system pre-loaded with Jay-Z's songs, and an exterior of Jay-Z blue.
The color wasn't invented by Jay. An industrial designer made the shade. Unfortunately, the public never got to see Jay-Z Jeeps. Due to turnover in the leadership at Chrysler, the deal fell through. Jay-Z lost out on millions of dollars, and didn't get the chance to launch his special color. But he wasn't giving up on it yet. 
Jay-Z's special color got a second chance on another vehicle
RELATED: Jay-Z Actually Defended Kanye West After the Infamous Taylor Swift Controversy
About two years after Jay-Z's Jeep was canceled, he got the chance to show off a GMC Yukon at a special gala the company hosted in Detroit. The party was crawling with celebrities, and Jay-Z showed up in the custom colored car. According to some sources the rapper made upwards of $1 million for the appearance, and presumably for the use of his color. 
But the Jay-Z blue Yukon would never be available for customers to buy in stores, and he would never use it again. He would, however, name his firstborn daughter Blue Ivy in 2012.
The 'blue' in her name could be a nod to the special relationship Jay has with the color. Fans have speculated that the 'ivy' is a nod to Beyoncé's album, 4, which can be written as IV in Roman numerals. It could be that she feels an affinity for the number four similar to Jay's love of the color blue.
He also has album titles that reference the color blue, specifically his Blueprint trilogy. Other fans are more skeptical. They think Jay-Z and Beyoncé's baby name choice was purely business-related. 
Beyoncé and Jay-Z tried and failed to trademark Blue Ivy's name 
Some fans think that Jay-Z and Beyoncé chose the name Blue Ivy specifically because it would be easier to trademark. Common names, like John, can't be trademarked. But unique names sometimes get a pass. Shortly after their daughter's birth, Jay and Bey tried to trademark her name. They claimed in their application that the name could be used in a myriad of potential businesses, from fragrance to soccer balls. 
The problem was, a Boston-based wedding planner was already using the name Blue Ivy to market her business. She filed started the business in 2009, before Blue Ivy was born. The trademark was denied, and trademark officials gave the Blue Ivy wedding planner permission to continue. That didn't preclude Jay-Z and Beyoncé from using the name in unrelated businesses.
But that wasn't good enough for this power couple. They kept fighting, and have won the trademark, says Complex, as of this month. The wedding planner can keep her business, and use the name Blue Ivy, since it's unlikely Blue Ivy products and a wedding planner could be confused. According to Jay-Z, it was never about creating a line of products with his daughter's name, but keeping others from usurping the name Blue Ivy and making their own businesses.