Jay-Z Reveals He Boycotted the 1999 Grammy Awards Out of Support For DMX
Jay-Z is without question one of the greatest rappers of all time, but he's never been afraid to pay homage to his peers. Coming up in the 1990s, Jay-Z had to compete with Nas, Busta Rhymes, Tupac, Notorious B.I.G., Outkast, and the Wu-Tang Clang—some of the most talented rappers to ever touch a microphone. But he also had to battle with one of his most enduring rivals, DMX. 
In 1998, Jay-Z's career started to take off. His third studio album, Vol. 2… Hard Knock Life helped him transition into a mainstream act, with the hit single "Hard Knock Life" catapulting him into superstardom. Likewise, DMX released two massively successful albums, It's Dark and Hell Is Hot and Flesh of My Flesh, Blood of My Blood during the same year, and was rapidly becoming one of rap's biggest artists.
To the dismay of many rap fans, neither of DMX's albums were nominated for any awards at the 1999 Grammys. Jay-Z recently revealed that the snub ended up being the reason why he didn't attend the Grammys that year, despite winning the award for Best Rap Album.
Jay-Z boycotted the 1999 Grammys because DMX wasn't nominated for any awards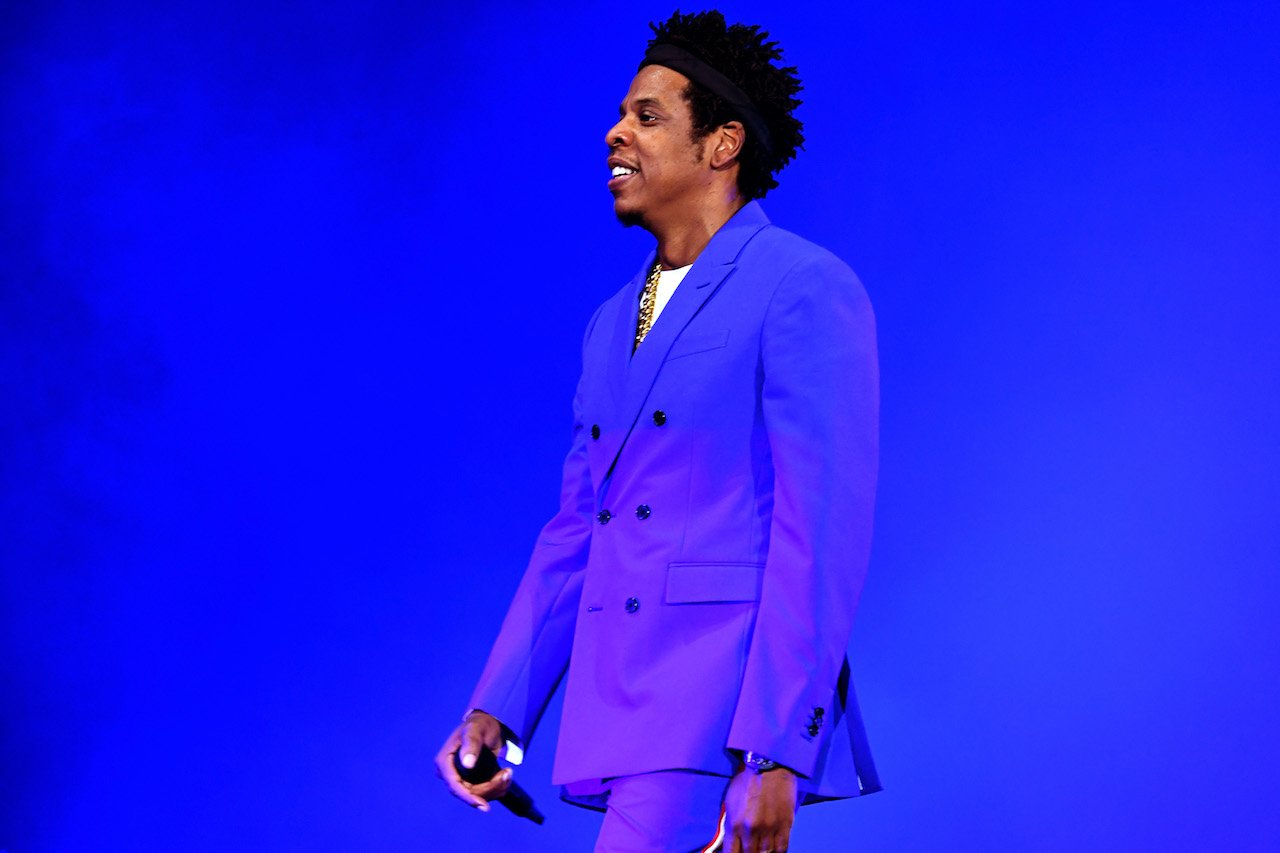 Jay-Z discussed his decision to skip the 1999 Grammys during a recent episode of LeBron James and Maverick Carter's The Shop: Uninterrupted. 
"The first time I boycotted the Grammys was for him," Jay-Z said. "We both came out that year, he didn't get nominated. He dropped two albums, had two number one albums in the same year, they didn't even nominate him. I won that year, for rap album. So my first Grammy win, I wasn't in, I wasn't even in the building because I boycotted for him."
He says DMX was the most competitive person he ever met
Later in the conversation, Jay-Z reflected on the admiration he had for DMX. He admitted that the deceased rapper was the most competitive person he ever knew.
"There was a competitive thing, but there was big love," Jay-Z said. "He was so competitive with me. I never met a human being more competitive than me, like ever. Not even my big brother. Like, no one. We met battling, that's how we met. We were in [the] Bronx, in a pool hall. After that battle he went to a show, he got on stage, 'Jay-Z, where you at!?' I was like, 'This guy is nuts.' He was just all passion."
Jay-Z's favorite memory of DMX is his stage presence
Continuing to reminisce, Jay-Z also noted that his fondest memory of DMX was the legend's undeniable stage presence. He revealed that he felt determined to improve his stage performance while recalling the first show he did with DMX during the "Hard Knock Life" Tour.
"First of all, it's deafening and I'm like, 'Ohhh s*it,'" Jay-Z said. "He's running back and forth, he has this thing, like an Alize and Hennessy mix. It looks like blood. Like, he's drinking blood, right? … Halfway through the show, then he takes his shirt off. All the girls are screaming, 'Aaaah.' … The dog chain is dripping and he's going nuts, right. And I'm like, 'S*it.' … First the guys are going crazy, now the girls are going crazy. And then he gets to the end and he starts a prayer. And now they're crying. The whole arena is crying … They're like, 'Hey, now you go.'"
DMX died on April 9 after experiencing a heart attack triggered by a drug overdose.