Jay-Z Reveals the Heartbreaking Last Conversation He Had With Kobe Bryant
On January 26, basketball legend Kobe Bryant tragically passed away in a helicopter crash in Calabasas, California. Bryant was killed along with his daughter Gianna and several other people.
Upon his passing, many folks close to Bryant started looking back on the time they spent with him.
For music mogul Jay-Z, the final conversation that he had with Bryant only foreshadowed how heartbreaking his death would be. Read on below to find out what Jay-Z and Bryant talked about when they last conversed with each other.
Jay-Z's last conversation with Kobe Bryant was about Gianna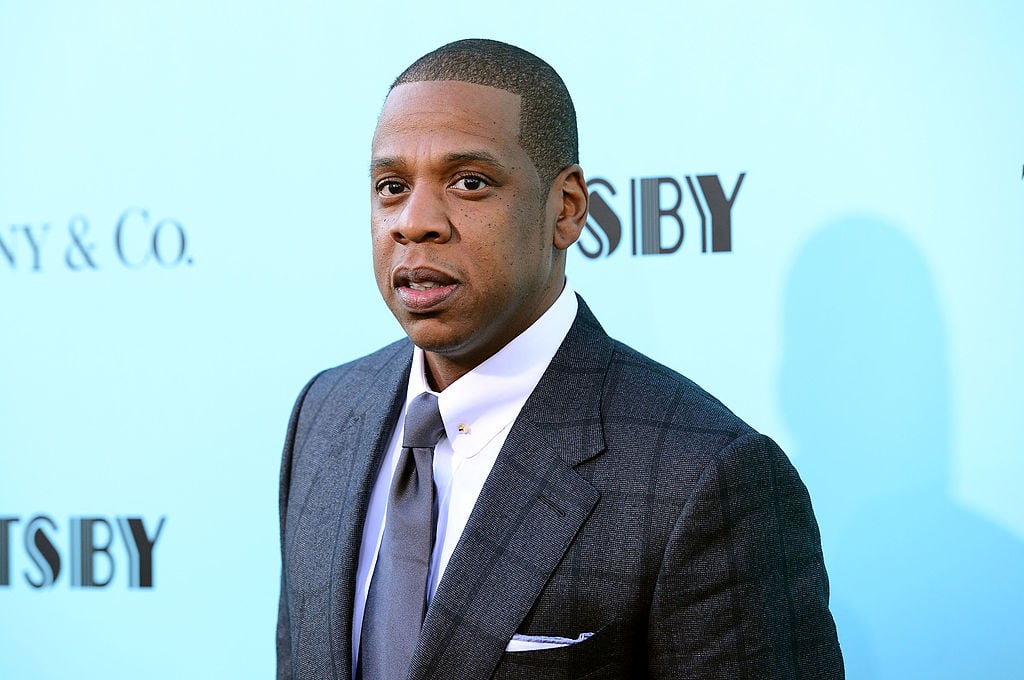 Jay-Z made a visit to Columbia University recently to launch his lecture series in the school's Department of African American and African Diaspora Studies. There, he revealed that he last talked with Bryant on New Year's Eve, and their conversation was about Gianna's budding basketball career.
"Kobe was a guy that looked up to me, and we've hung out multiple times," Jay-Z shared. "He was last at my house on New Year's, and he was just in the greatest space that I've seen him in. [He said], 'You've gotta see Gianna play basketball.' And that was one of the most hurtful things 'cause he was so proud. And the look on his face was like — I looked at him and said, 'Oh, she's going to be the best female basketball player in the world.' He was just so proud… So that's really a tough one."
Jay-Z also said that taking in Bryant's death has been a difficult experience for him and his wife, Beyonce.
Kobe Bryant was making plans for Gianna's future before he died
Perhaps Jay-Z's conversation with Bryant was not a surprising one for people who knew him. After Bryant passed away, it was revealed that he had actually been hard at work to make plans for Gianna's future.
Gianna was a gifted basketball player, and she was poised to become the next star of Bryant family. She was even given the nickname "Mambacita," which is a reference to Bryant's nickname, "Black Mamba.
According to TMZ, before Bryant passed away, he filed paperwork to trademark "Mambacita." Bryant shared that his intentions were to use the name on things like hoodies, sweatshirts, and hats.
Kobe Bryant was known as a real family man
Aside from Gianna (who was born in 2006), Bryant and his wife, Vanessa, also had three other daughters together: Natalia (b. 2003), Bianka (b. 2016), and Capri Kobe (2019).
Those who knew Bryant was well-aware of the fact that his family was the most important thing to him outside of basketball. In fact, Bryant's friend Derek Jeter made note of this in a tribute for Bryant in the Player's Tribune.
"All I ever needed to know about Kobe Bryant was this: that throughout our friendship, the most meaningful conversations we had — they were always about family," Jeter wrote. "Here was this guy who was beyond gifted as an athlete, who was obsessed with being a champion, who was known as an absolute assassin with a ball in his hands. And in the moments I got to spend with him? He didn't really talk about any of that. He cared much more about being a husband to Vanessa and a dad to his girls."
Bryant loved his family so much that, during his time playing for the Los Angeles Lakers, he made the decision to fly on helicopters a lot in order to not be stuck in traffic. This allowed him to have more quality time with his children.
Tragically, as many fans know, helicopters also became the reason for his death. However, it's clear that Bryant's love and devotion for his family will continue to live on and be something that he is remembered by.