Jay-Z Once Shared That 'The Blueprint 3' Was His Hardest Album to Make
Comparing it to his other records, Jay-Z once felt that 'The Blueprint 3' was the hardest record he ever made at that point.
Jay-Z has one of the most memorable discographies in the music industry. But perhaps one of the billionaire mogul's most acclaimed series of albums is his Blueprint trilogy. It was a threequel that started with his 2001 album The Blueprint, and ended in 2009 with his third and final Blueprint album.
How Kanye West helped make Jay-Z's 'The Blueprint 3'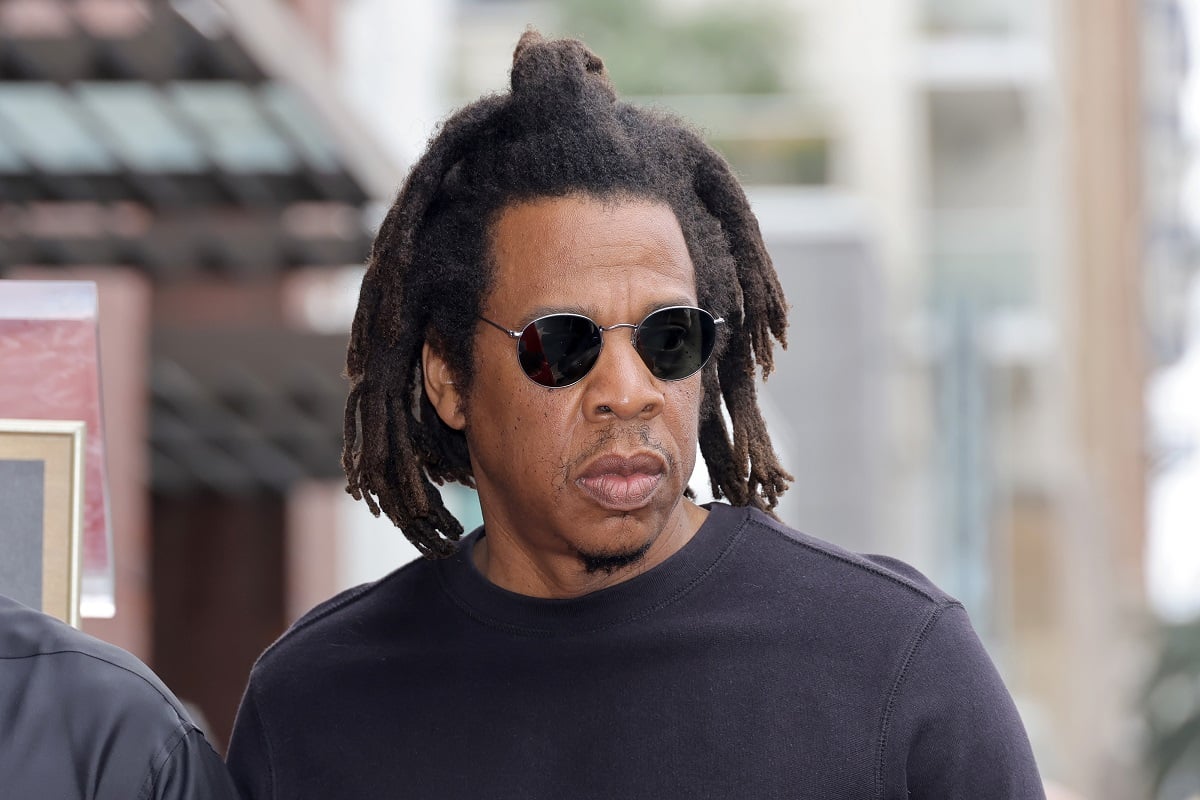 Kanye West and Jay-Z collaborated far before even West broke through hip-hop as a rapper. West would produce a few of Jay-Z's records, and even helped create instrumentals for the first Blueprint. Years later, after West found himself becoming one of the biggest artists in the world, he'd help Jay-Z create the last Blueprint.
"Kanye came along to my show and brought me a CD full of beats and they were all sequenced," Jay-Z once said in an interview with Clash. "So he's like, 'This is the album,' and I was, 'Woah – slow down.' Kanye thought it was done and ready. But that was pretty much the foundation for what would become The Blueprint 3."
For Jay-Z, Blueprint 3 was as important as the original. But in a different way.
"I had my last trilogy with the '….Lifetime' volumes one, two and three and I'd skipped over The Blueprint for a bunch of albums and I thought now was the time. It would be very appropriate to go back to it, you know? The first Blueprint was a return to my roots," Jay-Z said. "It was like the soul samples that I grew up listening to. This album sets the blueprint for the next generation. We are becoming those icons we looked up to – for this new generation, kids look up to us that way. Me, Kanye, Justin. I just wanted to return to making music like that."
Jay-Z considered 'The Blueprint 3' the hardest album he's ever made
Speaking to Interview magazine, Jay-Z remarked that making The Blueprint 3 wasn't an easy process. Especially compared to the other albums he's made in his career.
"The Blueprint 3 was the most difficult album that I've ever made," he shared.
This was because he tried taking the album in a new direction that was unfamiliar to him.
"Well, what I was trying to do with this album—which is the same thing I was trying to do on Kingdom Come [2006]—is go somewhere that hadn't been gone before, to try to chart a new territory in rap," he said.
To do this required Jay-Z to be surrounded by the right people.
"The reason I've been grounded, though, and able to make albums, is because I've allowed my friends to come with me and voice an opinion. That's who keeps you grounded—the people who have known you longest. People who don't know you, you don't know their motives," Jay-Z said. "They smile at you all day, 'Oh, that's great. You've done it again! You're the greatest!' And that's not good for an artist. You've gotta keep the people that have been around you, who saw you when you didn't have anything, so they have the confidence to say, 'Get out of here. That s*** is bulls***!' I welcome that."
Jay-Z thought 'The Blueprint 3' was bigger than the original
Some might consider Jay-Z's The Blueprint to be one of, if not his biggest record. But for the grammy-winner, The Blueprint 3 might've been bigger than the first. If only because it proved that Jay-Z could keep up with the times.
"I think this Blueprint is even bigger than the first one [The Blueprint, 2001] in terms of rap music in general. It shows that a guy who isn't 16 years old can make relevant music," Jay-Z said. "That's a big thing in rap because it used to be that when guys got to be 30 years old, that was it because they had to try to rap like they were 18, and then the 18-year-olds were like, 'We don't even use that slang! That's so last week! What are you talking about? You don't even know what's going on out here! You're done!'"