Jayne Mansfield Reportedly Haunted Her 'Pink Palace'
Jayne Mansfield was a stunning and talented actor of her day, much like her daughter, Mariska Hargitay is now. But unlike Hargitay, her life was full of scandal and drama. As with many celebrities, Mansfield enjoyed being the center of attention, and she didn't mind raising eyebrows. One of the ways she showed her flamboyant style was with her home, the Pink Palace. Its ornate decor and over-the-top luxury was the height of Hollywood fashion, and Mansfield loved it. But did she love it so much that she refused to leave it even after her death?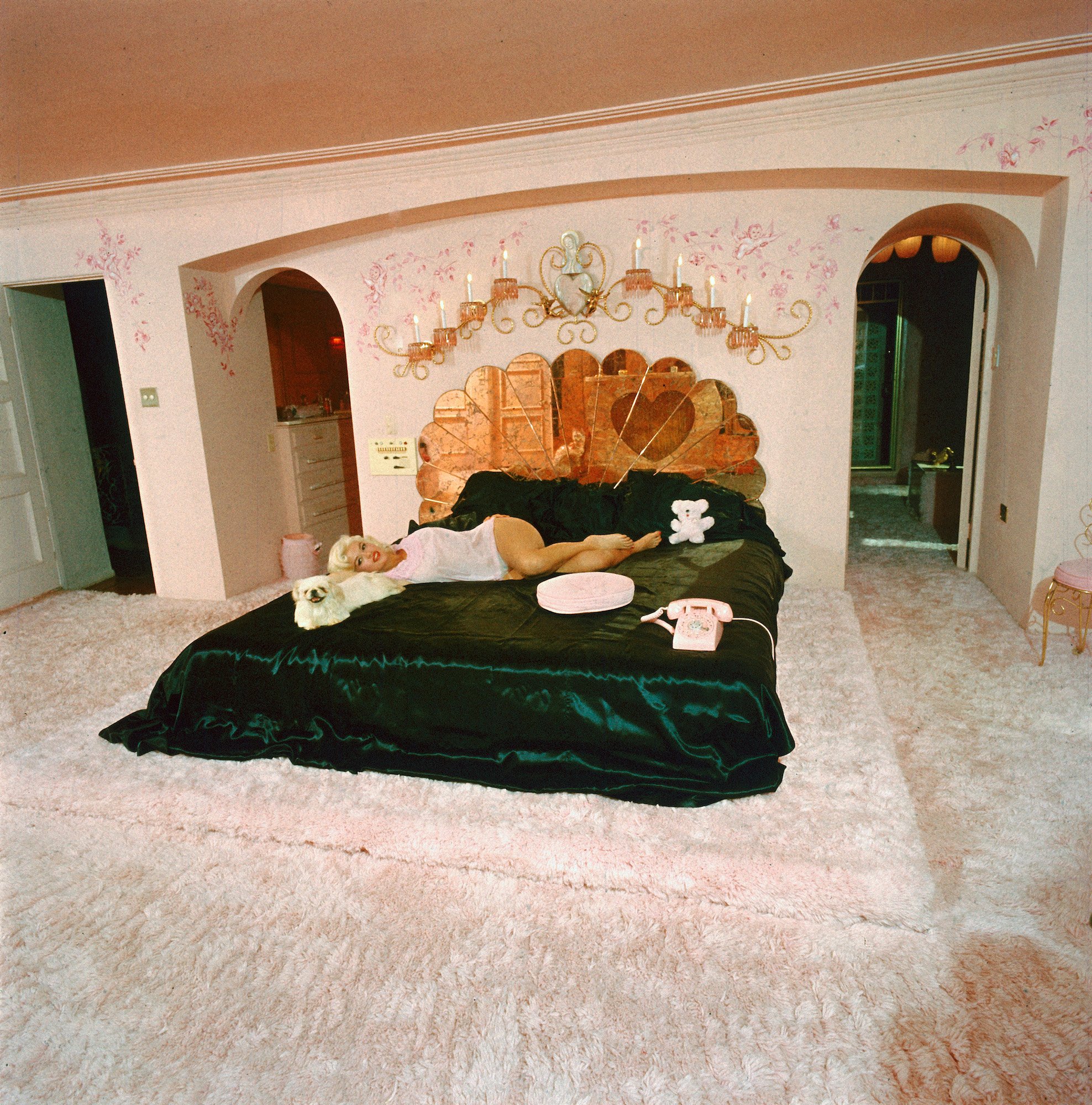 Jayne Mansfield was one of a kind
Mansfield was an unusual kind of woman to become a sex symbol in the 1950s. According to St. Louis Style, she was a wife and a mother during an era when women with those responsibilities were expected to stay home. But Mansfield wanted to be a star, so she moved her family to Hollywood, and that's exactly what she did. 
She was famous for her beauty and talent, but also for her lush sensuality, even posing naked for Playboy in 1955. She didn't mind a little scandal, and she often shocked people with her relationship drama and tendency to pop out of low necklines. One of the ways she showed off her over-the-top style was with her beloved home, known as the Pink Palace.
The famous Pink Palace
According to House Beautiful, Mansfield and her husband at the time, Mickey Hargitay, bought an eight-bathroom, seven-bedroom home in Los Angeles in 1957. They painted it pink, which Mansfield said was her signature color, and called it the Pink Palace. The house was the height of luxury at the time, with seven fireplaces, one of which was outside. It was not only painted pink, but it was decorated from top to bottom in the romantic shade. 
There were unusual features throughout the house, such as the bathroom that was entirely covered from floor to ceiling in pink shag carpeting and had a heart-shaped tub. Hargitay also had a heart-shaped pool built in the yard for his wife, with gold tiles that spelled out "I Love You Jaynie." Mansfield loved her home so much that she continued to live there even after she and Hargitay divorced in 1964.
Did she haunt her Pink Palace?
In 1967, Mansfield and her boyfriend Sam Brody were killed in a car accident. The sudden death of the star was shocking but what came next was chilling. After a few residents had come and gone from the home amidst rumors of strange things happening, former Beatles member Ringo Starr moved in. According to Architectural Digest, he tried to paint the house white several times. But the original pink color kept seeping through the paint. 
Singer Engelbert Humperdinck also lived in the Pink Palace after Mansfield's death. He had been romantically involved with the actor at one point in her life, and he claimed that she visited him as a ghost. He had the house blessed by a Catholic priest, and he said that he never saw Mansfield again after that. 
The Pink Palace was demolished in 2002, and no further ghostly events have been reported at the site. But whether Mansfield's spirit actually stayed in the house for years after her death or not, the stories certainly got people talking. And that is something that she surely would have enjoyed.