Jazmine Sullivan Lent Her Vocals and Pen Skills to These Songs
Jazmine Sullivan shared the stage with Eric Church for Super Bowl LV to perform the National Anthem, but the singer-songwriter is no novice.
In fact, Sullivan's been working in music for more than 20 years as a writer, singer, and producer. Her voice is among the most respected and notable in the game, and she counts Beyoncé and Brandy among her fans.  
Behind the voice is an artist whose talents have been showcased through her work as a composer and writer. Not only has Sullivan written songs and provided vocals for all of her albums, but for other artists such as Chrisette Michelle, Monica, and Tamia. Below is a sampling of songs touched by her magic.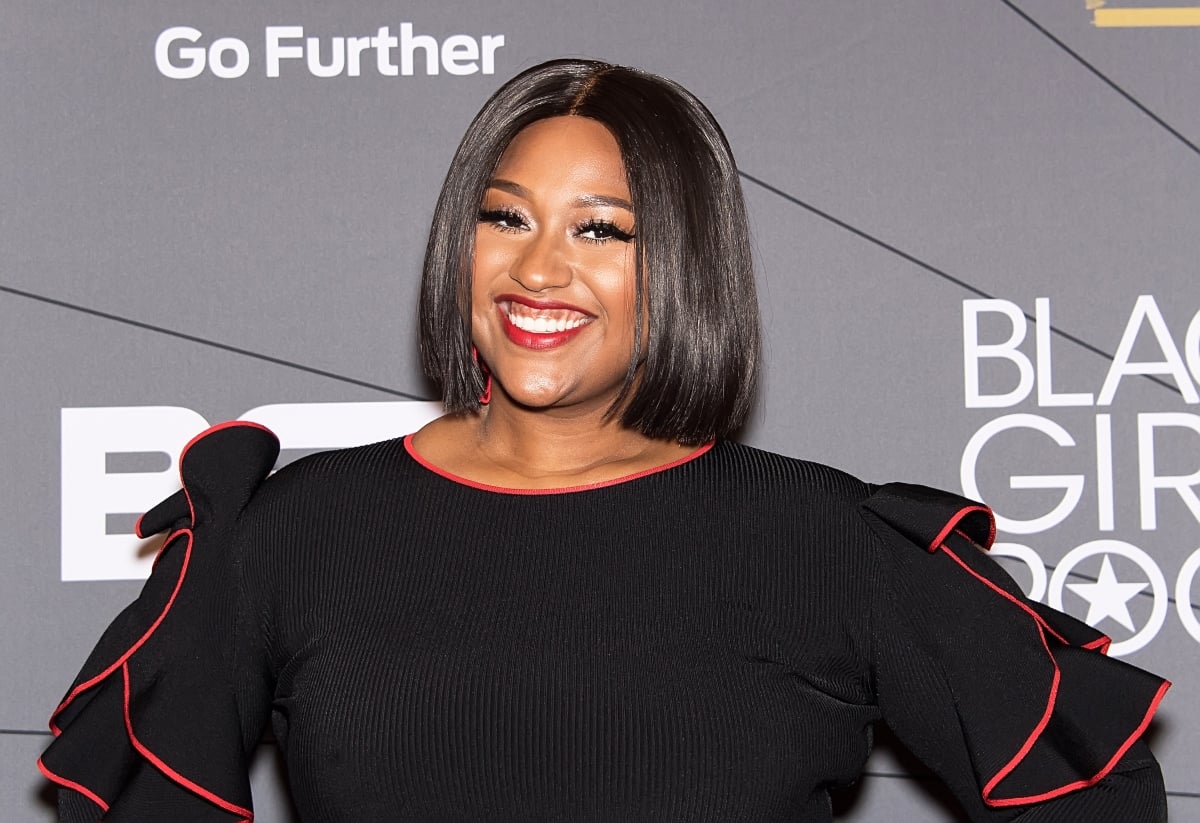 'Say I' by Christina Milian
Jazmine Sullivan was one of the writers on Christina Milian's hit, "Say I." The song reached number 21 on Billboard's Hot 100.
Frank Ocean's 'Wither'
Sullivan's vocals can be heard throughout Frank Ocean's Endless project in "Wither," "Hublots," "Alabama," and "Rushes."
Jennifer Hudson: 'I'm His Only Woman'
"I'm His Only Woman" is a duet sung by kindred powerhouses Jennifer Hudson and Fantasia. Sullivan was tapped as one of the writers for the 2008 track on Hudson's debut album.
RELATED: Jazmine Sullivan on Getting a Birthday Text From Lauryn Hill: 'I Didn't Even Know She Had My Number'
Sullivan's written multiple songs for Mary J. Blige
Mary J. Blige considers a Sullivan a friend and they've worked together on numerous songs. For Blige's Strength of a Woman album, Sullivan helped pen "Thick of It," "Set Me Free," "Glow Up," and "Thank You."
She was also one of the writers on "I Want You," which was performed by Blige for the Think Like a Man Too soundtrack.
Candice Glover's 'Cried'
Season 12 American Idol winner Candice Glover released the Sullivan-penned "Cried" in 2013, a single off her debut album Music Speaks.
'Good Heels' by Anderson .Paak
Back in 2017, Sullivan told the Associated Press that she was digging Paak's creativity and aimed to work with the musician. She wrote and sang for "Good Heels," a single on his Ventura album.
Faith Evans' 'He Is'
Sullivan wrote the Grammy-nominated "He Is" on Faith Evans' Incomparable album. Listen closely and you'll hear the influence.
'Everything to Me' by Monica
Monica earned a Grammy nomination for the single Everything to Me, which was written by Sullivan and produced by Missy Elliott. Sullivan also had a hand in writing Monica's "Anything to Find You," "Betcha," and "Cry."
Jazmine Sullivan honed her craft at Philly's Black Lily
Jazmine Sullivan dropped her hit debut single "Need U Bad" back in 2008 with an assist from Missy Elliott, but before that, she built a fan base in her hometown of Philadelphia. As a young child, she grew up singing in the church, and by age 12 or 13, she'd been invited to sing with Stevie Wonder.
One of the places that spotlighted her talent as a young singer was the local musical showcase, Black Lily. Sullivan was in good company with artists such as Erykah Badu, Jill Scott, Bilal, the Jazzyfatnastees, and Kindred the Family Soul. There, she sang original songs and covers while sticking to writing. It paid off.
Sullivan's newest release, Heaux Tales, is currently available for streaming.