Jazmine Sullivan on Getting a Birthday Text From Lauryn Hill: 'I Didn't Even Know She Had My Number'
Jazmine Sullivan has worked with many music artists since she made her debut in the late 2000s. Some of her collaborations have been with Missy Elliott, H.E.R., and Monica. However, the songstress received a surprise accolade from singer Lauryn Hill in 2017.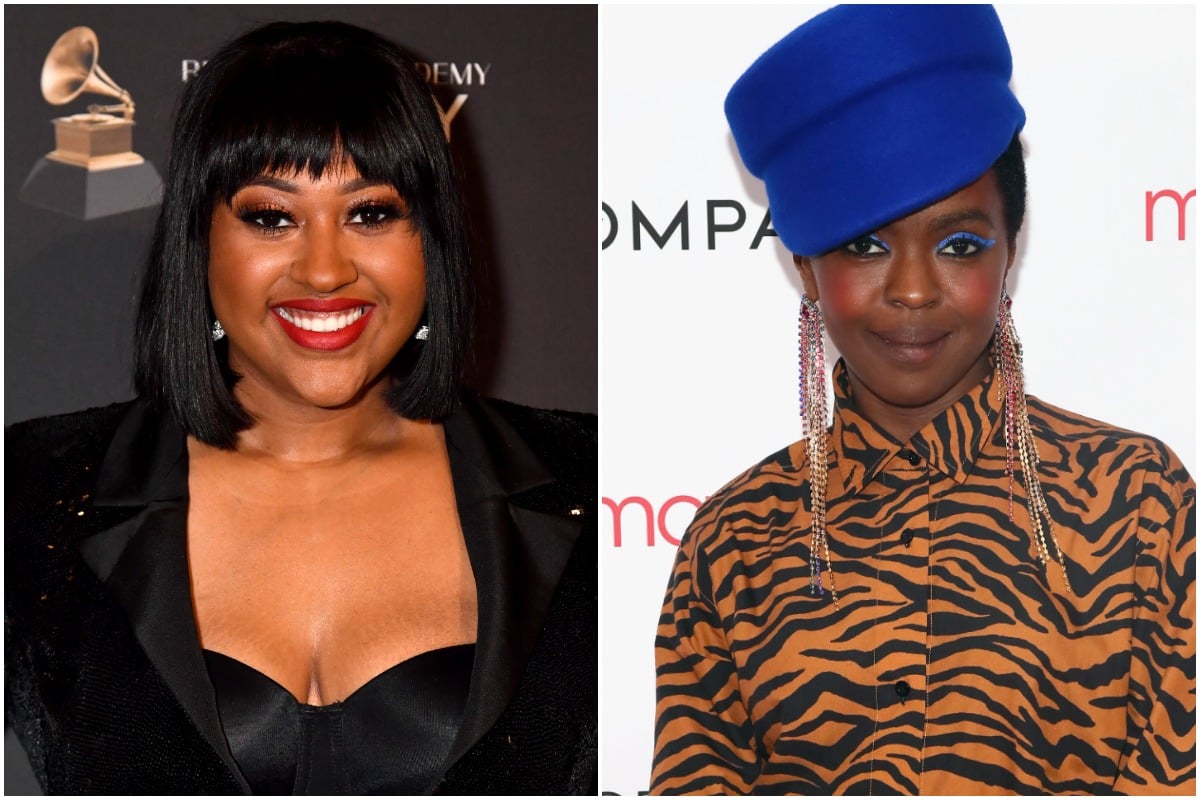 Jazmine Sullivan was a songwriter before she met Lauryn Hill
Sullivan was born in Philadelphia on April 9, 1987. She developed a knack for singing at an early age and appeared on Showtime at the Apollo at 11. After performing at small venues, Sullivan inked a deal at Jive Records at 15. Although she wrote plenty of songs for the label, they dropped her when she turned 18. 
After getting fired from Jive Records, Sullivan connected with Missy Elliott. The rapper took the singer under her wing as a writer. In 2003, the "10 Seconds" performer worked with Missy on Monica's album, Still Standing. She wrote the song "Everything to Me," a cover of Deniece Williams' 1981 classic "Silly." In an interview with Pop Eater, Monica said Sullivan convinced her to put the song on her album. The song ended up being her top song in seven years. 
"It just made me realize that people want authentic Monica," she said. "They don't want me to keep up with all the different gimmicks and trends that are taking place. So that's why we picked the new single because it's just me singing."
Jazmine Sullivan was 'super surprised' when Lauryn Hill texted her 
Following her work with Monica, Sullivan continued to delve into songwriting. According to the Associated Press, she wrote hits for artists including Mary J. Blige, Faith Evans, and Jennifer Hudson. 
In addition to writing for other musicians, Sullivan also made a name for herself through her original music. She released her first album, Fearless, in 2008. Fearless included hits like "Bust Your Windows," "In Love with Another Man," and "Lions, Tigers, & Bears." The album also earned the singer multiple Grammy award nominations in 2009. However, Sullivan took a five-year hiatus from music in 2010. She returned to the industry in 2016 with a new album called Reality Show. 
Sullivan shared with AP in 2017 that she wanted to collaborate with Lauryn Hill, although she's written songs for many artists. She also said the "Doo Wop" singer surprised her by wishing her a Happy Birthday via text. 
"She texted me on my birthday. I didn't even know she had my number. I was like, 'Oh my god!'" Sullivan recalled. "I was super surprised to hear from her. But I would love to work and/or write with her."
Did Jazmine Sullivan work with Lauryn Hill? 
Although Hill seemingly enjoys Sullivan's music, the singers have yet to create a song together. However, they did perform on stage back in 2015. Both artists appeared at Harlem's Apollo Theatre in honor of Nina Simone. According to ABC News, the concert was to screen the Netflix documentary, What Happened, Miss Simone? 
"I love l boogie," Sullivan tweeted of the performance, using Hill's nickname. "I couldn't tell her yesterday how much cuz I'm a weirdo. But the love is deep-rooted. Childhood memories type love."