Jazz Jennings from 'I Am Jazz' Rallies to Help Her Friend Afford 'Bottom' Surgery
Jazz Jennings, transgender advocate, and star of I Am Jazz is lending her support to help a friend afford next step transitioning surgery.
Jennings put out an Instagram call to help raise money for her friend Noelle Jaclyn, who has been featured on I Am Jazz. Noelle is hoping to receive "bottom" surgery, which is also known as gender confirmation surgery, according to Healthline. Essentially this may be one of the final steps in an individual's transition. Costs that can run as high as $150,000 depending upon the procedure.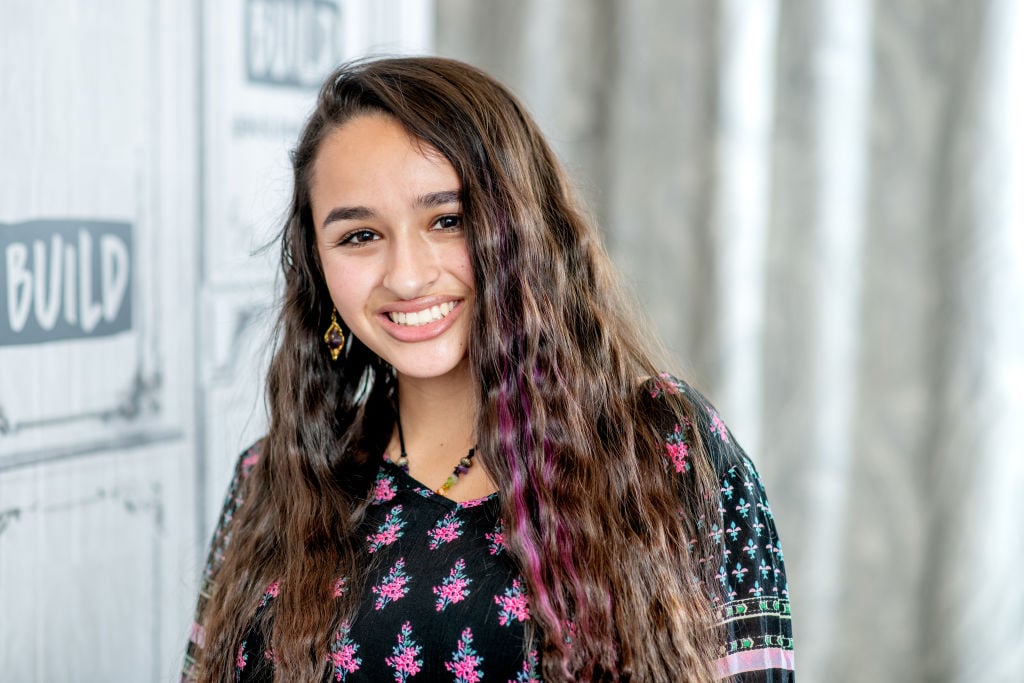 Between costs and dealing with a transphobic society, individuals may encounter a number of challenging hurdles. Even with love and financial support, Jazz dealt with her own complications after bottom surgery. Thankfully Jazz is healthy and happy, ready to head off to Harvard in the fall. But she never forgets her sisters. So she is rallying to help her friend Noelle raise money so she too can have her surgery.
This is Noelle's story
Noelle, who is a high school student, launched a Go Fund Me page two months ago. She is raising money after having to change insurance, which now does not provide her with financial coverage. "I need this surgery to feel comfortable in my body and welcome in this life," she wrote. "Without the ability to pay for this surgery, I am neither comforted or welcomed."
Like Jazz, Noelle was born a male and is transitioning to female. "I remember the day I told my parents I was trans," Noelle wrote. "It was after a football game. I was so pumped with adrenaline that I thought 'Now is the time to do it.' I was nervous that because a played football and did other 'boy' things, that nobody would believe me when I told them that I was a girl.  After all, it isn't every day that the linebacker next door says she is ready to transition."
Thankfully, Noelle's parents were accepting and told her they loved her. "My parents, even though they were in shock, and had a lot to cope with, assured me that they did and always will love me. They told me that no matter what, they would do what ever takes to allow me to live a happy and authentic life."
Jazz is holding a special fundraiser
Jazz took to her Instagram story to explain that while Noelle has received some donations, she's far from her goal. Currently, she has $10,407 of the $25,000 she needs.
So the inventive teen decided to throw a fun fundraiser to help Noelle reach her goal. "So we had the idea of actually throwing a drag show fundraiser to help her raise money for the operation," Jazz explains. "It's coming up so soon so have to get funds as soon as possible."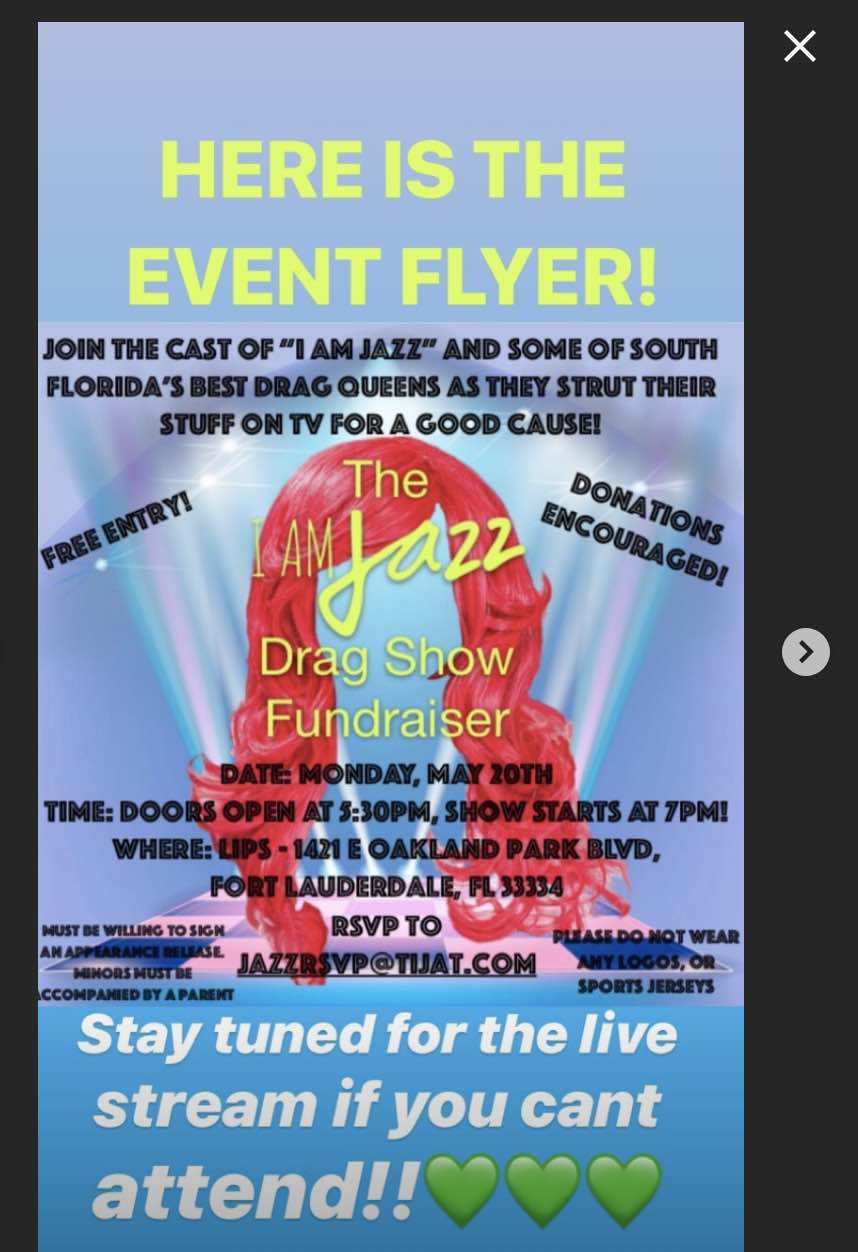 Jazz included a link to a colorful flyer. The fundraiser will be held in South Florida, on Monday, May 20, admission is free. But for those not in South Florida, Jazz said she'll be streaming the event live. She and her family will be performing and doors open at 5:30 PM.
Check out The Cheat Sheet on Facebook!