Jealousy Forced Prince Harry and Meghan Markle to Exit the Royal Family, Wedding DJ Claims
Prince Harry and Meghan, Duchess of Sussex's plan to step back from the royal family came as a shock to many, but one insider believes that "jealousy" drove their decision. Their wedding DJ has a theory about what prompted their move to leave behind their royal life and explore a new chapter out of the spotlight.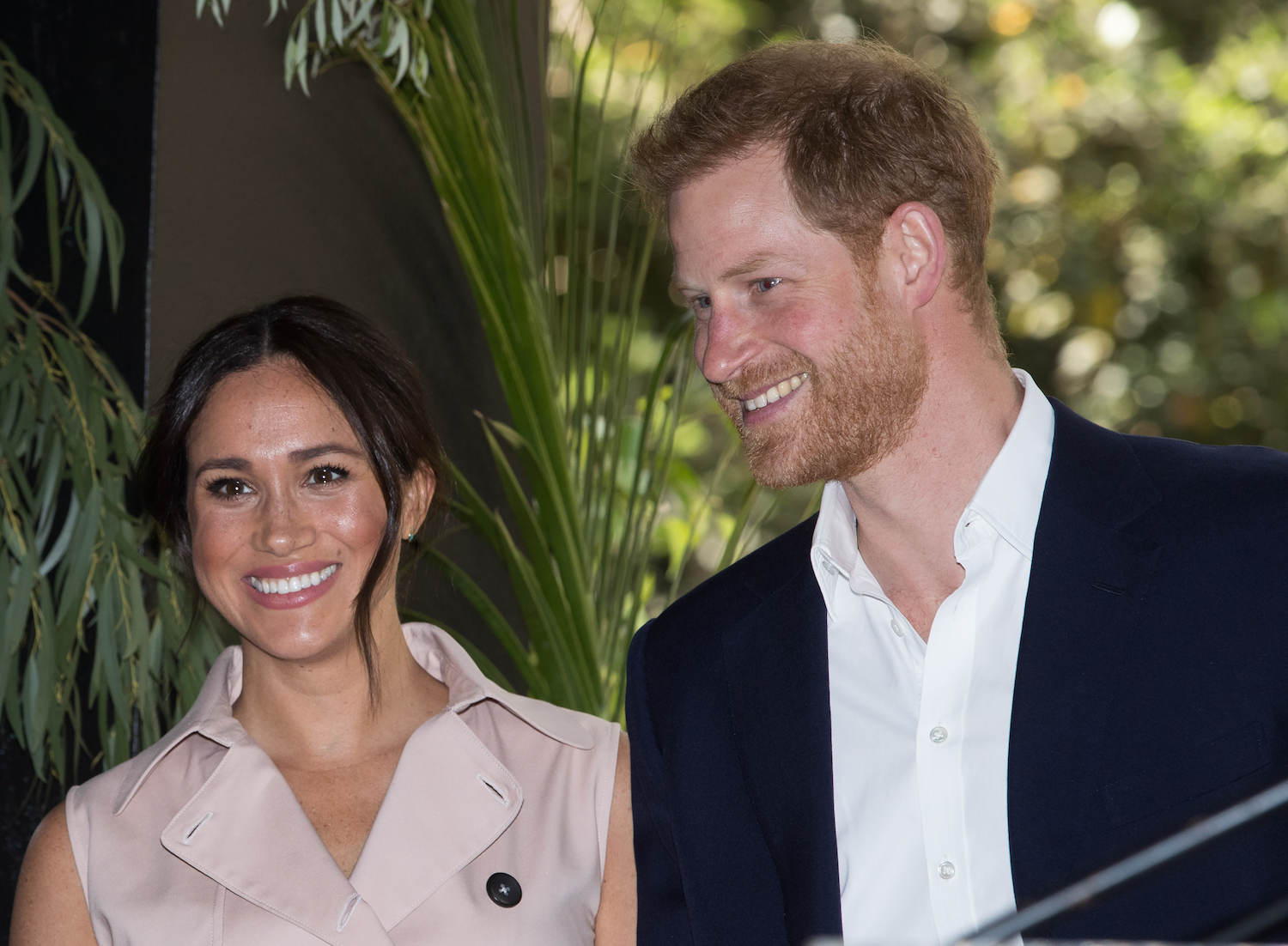 Prince Harry and Meghan Markle shared their plan to step back
In January, Prince Harry and Meghan made their bombshell announcement — a plan to step back from their royal duties and split their time between the UK and North America. When Queen Elizabeth called a meeting to determine the specifics, it was ultimately decided that the Sussexes would not be granted a half-in/half-out arrangement, with their last official day of royal duties set for March 31.
At the time, Prince Harry remarked during a speech that he and Meghan were disappointed with the outcome but needed to make this drastic decision.
Their hopes, he said, to "continue serving the queen, the commonwealth and my military associations but without public funding" could not happen. "I've accepted this knowing it doesn't change who I am or how committed I am, but I hope it helps you understand what it had come to, that I would step my family back from all I have ever known to take a step forward into what I hope can be a more peaceful life," Prince Harry explained.
RELATED: Prince Harry and Meghan Markle Were 'Failed by the Monarchy' and Racism Played a Role in Their Exit, Expert Claims
Related post url: 
Prince Harry and Meghan Markle's wedding DJ thinks that jealousy was involved
One insider who knows the Sussexes, DJ Fat Tony, who provided the entertainment during their wedding reception at Frogmore House, believes that people's jealousy of Prince Harry and Meghan forced them to move to the U.S.
"It's typical of the way we are in this country — we build people up and then try to destroy them," the DJ told The Mirror. "God forbid, they wanted to live their own life."
DJ Fat Tony continued, "I think it's human nature to be jealous. We shoot things down that we don't understand. And with Harry and Meghan, nobody understands what went on — it's all speculation and they've never discussed it. So it's, 'let's hate them.'"
He also shared that he supports the Sussexes' decision to move. "If you're doing something you don't love and you're not happy doing it, don't do it. There's always another option," he explained.
Prince Harry and Meghan Markle struggled with the media scrutiny
The writing seemed to be on the wall in 2019 when Prince Harry and Meghan shared how the negative media attention was impacting them. During interviews for the documentary Harry & Meghan: An African Journey, each of them spoke about how life in the spotlight was not without its challenges.
Meghan said during an interview that her friends warned her not to marry Prince Harry because the tabloids would be on the attack. "The biggest thing that I know is that I never thought that this would be easy, but I thought it would be fair and that's the part that's really hard to reconcile," she said at the time.