Jean-Claude Van Damme Was Fired From 'Predator' For This Medical Reason
The fact that Jean-Claude Van Damme was fired from Predator in 1987 is a priceless bit of Hollywood sci-fi lore. But exactly why he was fired remained unclear for years. In 2019, the matter was finally settled. And now, actor Bill Duke is again backing up Van Damme's version of events. 
Jean-Claude Van Damme said the 'Predator' costume was 'disgusting'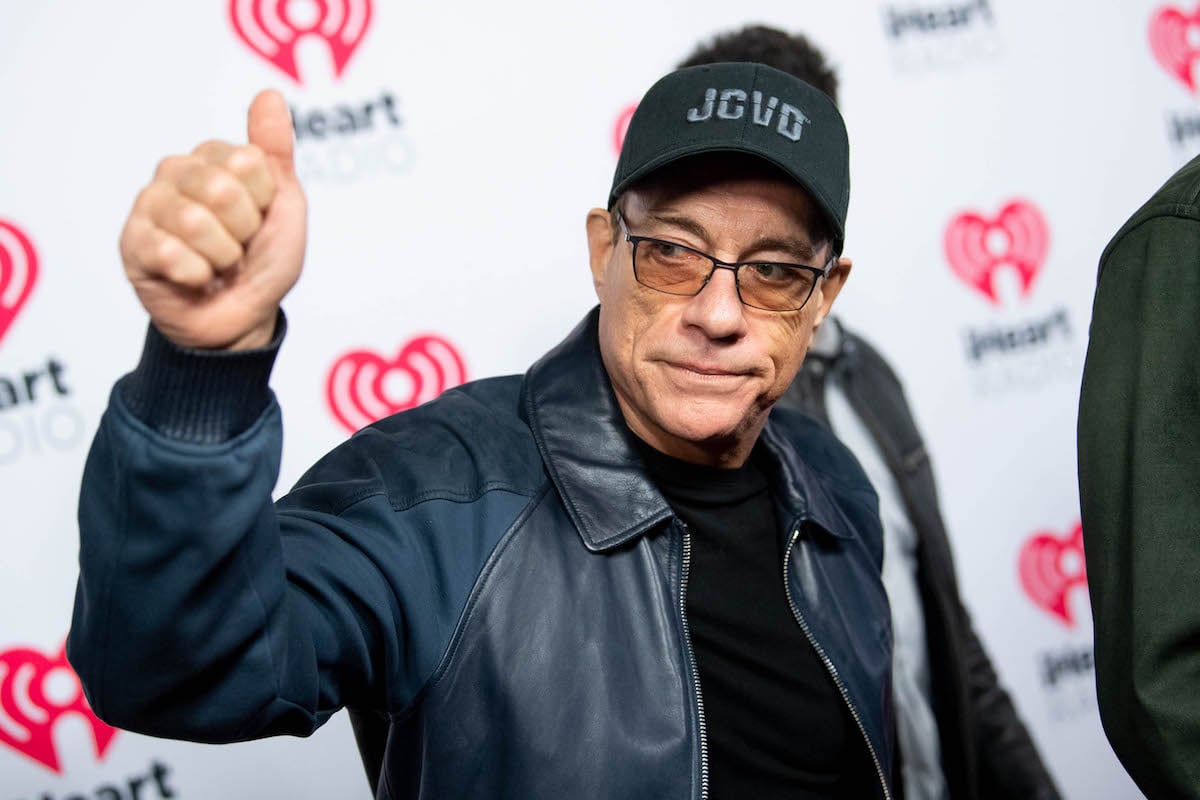 According to a 2019 rundown and oral history compiled by The Hollywood Reporter, Van Damme wasn't especially impressed with the legendary Predator costume. He had trouble breathing, and he admitted to suffering anxiety over it.
"I like to breathe — and they're gonna do my head and everything," Van Damme told THR. "They put in my mouth like a tube [for breathing]. I was covered in that cast for at least 20 minutes. It was boiling hot. My friend told me, 'If you cannot breathe, just [move] your finger, and I'll pull that stuff away from you.' And I did it. I started to panic. And they go, 'No! Five more minutes!'"
Jean-Claude Van Damme told the magazine how the costume came together. "My head was in the neck," he said. "My hands were in the forearms, and there were cables [for moving Predator's face and jaws]. My feet were in his calves, so I was on [stilts]. It was a disgusting outfit." 
However, the bigger logistical problem was that Van Damme couldn't move like he needed to; or breathe. And that led to conditions rife for dehydration. It was also a safety issue. Eventually, the actor started to pass out from the combined medical effects of the costume and the environment. 
Actor Bill Duke corroborated Jean-Claude Van Damme's account
Via CBR.com, in a recent episode of the Murder Master Music Show, Bill Duke, who played Mac in the movie, confirmed the story. Duke explained the situation, saying that Van Damme passed out twice before finally being fired from the sci-fi flick. 
"So he had a stealth suit on and they put him on wires and he flew up in the trees with the wires on his back like he was flying," Duke told the show. "He had passed out twice from dehydration, and the producer came over to him and said, 'If you pass out again, I'm gonna fire you.' And the guy said, 'I'm not passing out on purpose! I'm dehydrated!'" 
Duke continued, telling the show's hosts that Van Damme made it another two weeks before another incident.
"Two weeks go by, and the guy passes out," he said. "The producer goes over and fires him. That person was Jean-Claude Van Damme."
Jean-Claude Van Damme was replaced by an actor who is over 7 feet tall
It was determined that Van Damme didn't have the imposing stature, or the medical constitution, to continue shooting Predator. Ultimately, he was replaced by Kevin Peter Hall, who towered over Van Damme at 7'2" (Van Damme is 5'10"). 
Having just finished shooting Harry and the Hendersons, in which he donned a sasquatch suit, Hall was a better fit for the role and finished the job without further issues. 
Jean-Claude Van Damme may have been fired, but the Hollywood trivia generated by the legendary Predator incident is the gift that keeps on giving. Van Damme's action movie career didn't suffer, either. He immediately moved on to star in Bloodsport in 1988. A slew of other action movies throughout the 90s cemented him as an action icon.