Jeana Smith of YouTube Fame Reveals a Big Secret
Jeana Smith sat down in front of the camera on March 5 to make a big announcement. The YouTube star who rose to fame pranking her then-boyfriend Jesse Wellens wanted to reveal a secret to her loyal fanbase. The YouTuber's real name is Jennifer, not Jeana.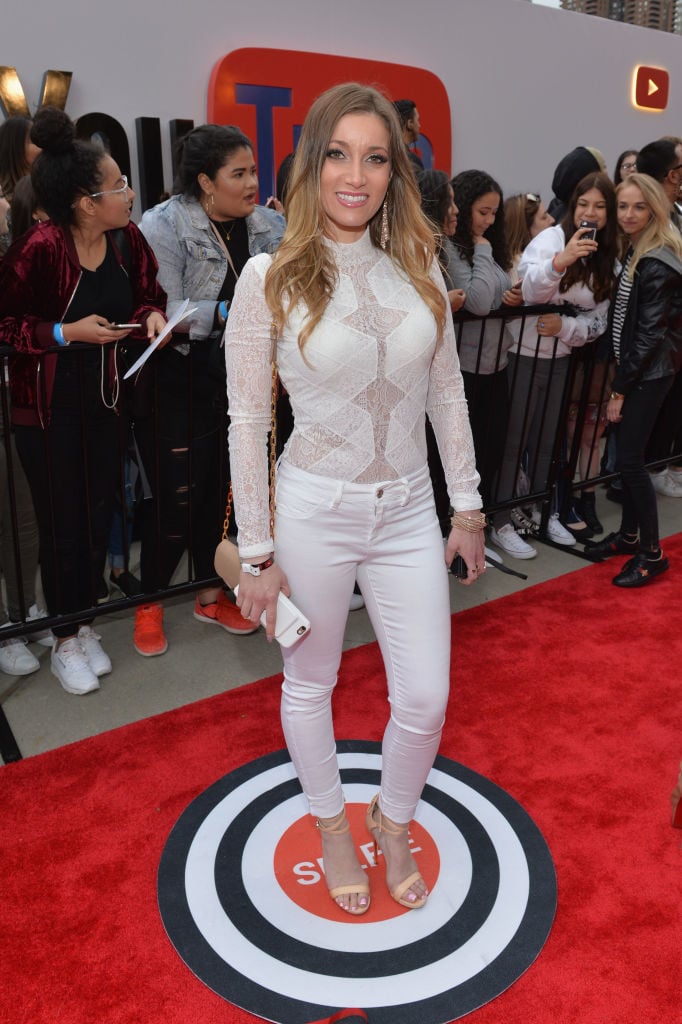 Putting the information out there was something Smith felt was necessary to move forward with YouTube. Now that the cat is out of the bag she can connect with her audience as her true self, instead of a character she created to provide a sense of anonymity. The video has already amassed over 100,000 views since it went live. Smith is hoping the announcement will kickstart a new chapter for her struggling channel.
The worst kept secret on YouTube
While Smith was nervous about revealing her true identity, her biggest fans were already well aware of the YouTuber's real name. When Smith purchased a home in Philadelphia's Center City neighborhood, her name was visible on public records. What fans did not know was whether the video star used the moniker of Jeana in her day-to-day life. Due to the spelling, many assumed that Jeana was Smith's actual nickname.
Smith explained in her seven-minute video that Jeana is a name she hates. She has always been Jen to close family and friends and is ready to take back her identity. Smith went on to explain that she was forced to edit videos or cut out entire scenes when someone called her by her real name. Now that the big secret is out, Smith can move on and create the content she loves under her true identity.
Why did she bother to hide it in the first place?
Smith went on to explain her decision-making process. In an oddly emotional video, she revealed that she planned on teaching, and was told in school to avoid social media at all costs. While Wellens always had YouTube aspirations, Smith was in school working towards a degree in education. YouTube fame was never her objective, but it found her, and now she's ready to accept that she won't see her way into teaching.
Smith has shared so much with her audience over the nearly ten years of her YouTube career. Not only were viewers privy to the ups, downs and ultimate demise of her relationship with Wellens, but they were offered a glimpse into her struggles and tragedies, including the loss of her mother when she was just 16, and her father's cancer treatments. Now her audience is given a chance to connect with her on a truly personal level by knowing her real name.
Smith also reveals plans for a new YouTube series
One of the biggest reasons Smith revealed her true identity was to launch a new series. Tilted "JeniuneTalks", the series will feature guest stars who will hash out real-life experiences with Smith. The media mogul, 35, has been working closely with a group to get the series off the ground. In recent months she has filmed herself in a variety of locals and attending meetings. Fans assume the sessions are directly related to her rebranding and newest YouTube series.
Rebranding might be a strategic move for the new media entrepreneur. Smith's following has slowly dwindled since the end of her relationship with Wellens in 2016. The couple parted ways in an emotional video that went viral, according to People. A new name and a new series might be just what the star needs to reinvigorate her following.
Wellens has been outspoken about the nature of YouTube and the role it played in the couple's demise. He has primarily blamed the couple's career choice for the end of their relationship. Wellens is currently dating a yoga model who is now heavily featured in his social media feeds, including his livestreams, YouTube videos, and Instagram stories.
Smith is rumored to be dating a Philadelphia-based filmmaker, although she has denied the allegations. The rumored boyfriend has been featured in several videos and has appeared regularly on Smith's Instagram and Snapchat stories. The pair maintain that they are merely best friends, but tha hasn't stopped fans from 'shipping the Pennsylvania besties.