Jeannie Mai Talks About Wishes for Her Wedding Night With Jeezy
Jeannie Mai and Jeezy are one of the most-talked-about couples of the moment. In a recent interview, Mai talked about her upcoming nuptials with the rapper and what she's looking forward to the most.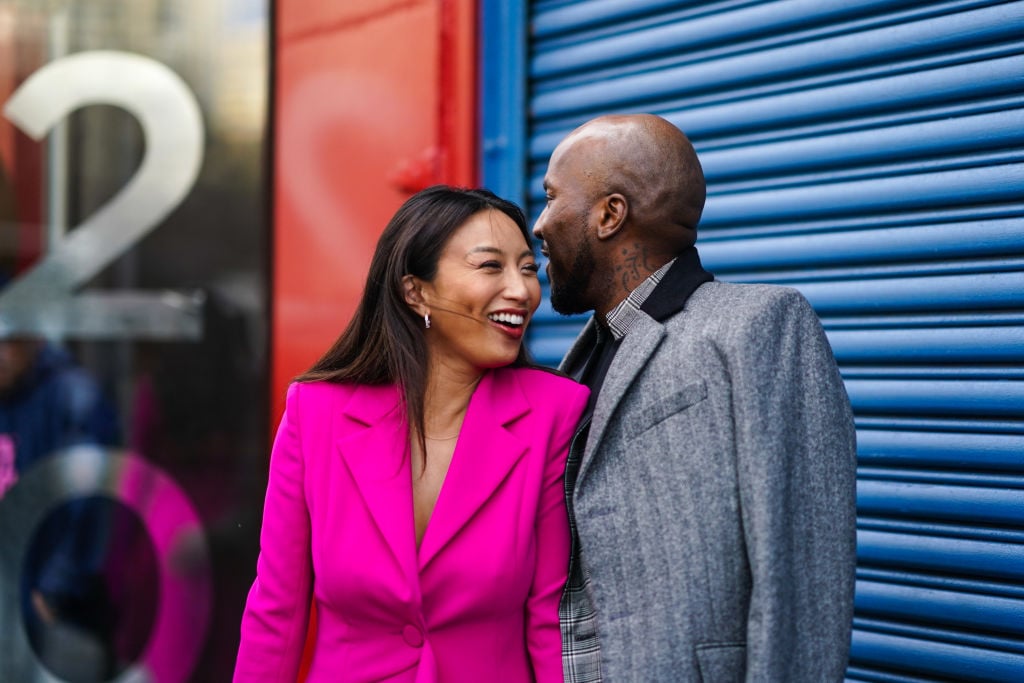 Jeannie Mai and Jeezy went public last year
After being a rumored item for a while, they officially unveiled their relationship in August 2019 when they appeared at a red carpet event together. Once the official reveal happened, Mai began talking openly and candidly on The Real about the relationship.
Back in November 2019, Mai spoke about her relationship with the rapper in an interview with People magazine. She was asked by the publication what feels different about this relationship for her.
"I would say being responsible about making each other feel safe," she said. "We both went through enough in our life to connect on the understanding that love should feel safe, honest, and pure. Immediately that was a magnetic attraction. We are very attracted to each other's passions to serve. So because we have a mutual joy of having purpose, we're going to find a way to do that together."
The two got engaged in March 2020. At the time, a representative for Mai told People, "Jeannie and Jay were set for a trip to Vietnam this April. What Jeannie didn't know is that Jay was planning to propose, Instead, Jay decided to bring Vietnam to Jeannie with a surprise quarantine date night in his home filled with Vietnamese food and decor."
Here's what Jeannie Mai wants from her wedding night
In a recent interview with HollywoodLife on the publication's Instagram Live series, TVTalk, Mai spilled some details about what she expects from her wedding night.
Speaking about the reception, she said, "The beats have to be sickening," she said. So yes, it's going to be a dance fest. We love R&B and of course we love jazz and hip hop. We love '80s, too. We always said our wedding would be one fat party of love, so definitely that."
Mai continued, "All I know is I'm going to tell you one thing for sure that is going to happen at my wedding — Mama Mai is absolutely going to perform. She is absolutely going to sing!"
She also talked about being at home during the current quarantine. The trip they were set to go on (where Jeezy was going to propose to her) got canceled due to the coronavirus (COVID-19) pandemic. During the live chat, she shared photos and videos of the night when Jeezy proposed. "I'm thrilled to have good news during this time. It's been really hard to make sure to look for the positive every day because everything is so unknown."
The Real continues to air episodes recorded from the hosts' home, weekdays via syndication.