Jeannie Mai's Fiancé Jeezy Accused of DM'ing Other Woman
With all that's going on in their relationship, it should be a joyous time for Jeezy and Jeannie Mai. The couple recently got engaged and have started to prepare for the next phase in their lives together. However, there's now lots of drama surrounding the pair after Jeezy was accused of allegedly contacting one of his former flings amid the engagement.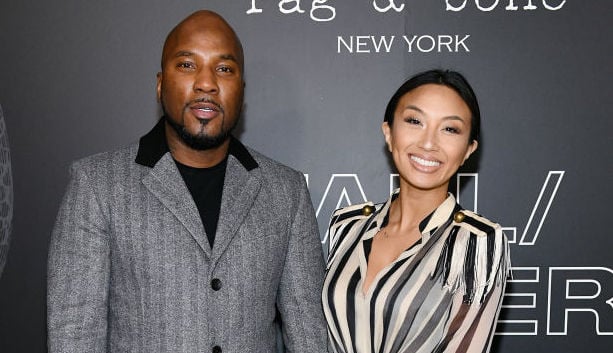 Who did Jeezy allegedly DM?
Nothing has been confirmed just yet, but Internet users say it's model Jasmine Sanders, to whom he was briefly linked in 2011. The speculation stems from a couple of now-deleted tweets from Sanders in which she blasted a former flame for sliding into her DMs.
Seemingly annoyed with the attention, she shared a tweet that said: "If we 'talked' and you have 'moved on' … MOVE ON… stop checking on me. Cuz I'm just sitting here laughing."
"You gone regret hitting me up," she wrote in a follow-up tweet. "Trust. It's quarantine- I got time to hit you with the facts. Like- 'how's your girlfriend? does your fiance know you sliding in dms- CHILL' You got the Wrong one."
After deleting the messages, Sanders seemingly continued to vent on Instagram, captioning a picture of herself: "I check all my DMs and yes I deleted yours.."
The Internet thinks this 1 thing proves Jeezy allegedly messaged Jasmine Sanders
While some Internet users have argued that she could be talking about anyone — Bossip notes Sanders has also dated Terrence J, Nick Cannon, and Kelly Oubre, Jr. — Jeezy appears to be the only one who is engaged.
However, Sanders denied the speculation in a later tweet. She wrote: "Jeezy and I never dated. He did not slide in my DMs. Stop reaching. You have the wrong guy."
Pushing back on her claims, a Twitter user hit the comment section and shared throwback photos of Sanders seemingly getting close to Jeezy at an unknown event. However, she did not appear to respond, raising more questions about the true nature of their relationship.
As of writing, neither Jeezy or Mai has weighed in on the subject.
A look back at Jeezy's proposal to Jeannie Mai
If you missed it, Jeezy popped the question during a candlelit dinner at his home on March 27, presenting Mai with a massive oval-shaped ring.
"He did exactly what I know him to do during a time where you would think life would stop. J continued with life no matter what," Mai said on The Real in reference to the coronavirus pandemic. "And when it comes to marriage, it's not just the perfect moments, it's really about those times, who are you, who is your character when things hit the fan. To see him be the relentless, tenacious man I fell in love with, it puts a whole new meaning to this ring to me."
She did not share a wedding date, noting that they are taking it day by day and simply enjoying being engaged. Hopefully, this kind of drama won't get in the way of that.
Don't miss: Tamar Braxton's Reaction to Jeannie Mai's Engagement Revealed or Fans Can't Get Over How Amanda Seales Looked While Listening to Jeannie Mai's Engagement Story