Jeezy Reveals Why Jeannie Mai Is 'The One' After Alleged Romances with Khloé Kardashian and More
No one saw Jeezy's romance with Jeannie Mai coming. But the opposites attracted and began dating in November 2018.
Just over a year later, Jeezy popped the question with a massive oval-shaped ring during an at-home date night in Los Angeles. Fans know that it has been a long road to love for the "Go Crazy" rapper, who has previously been linked to a string of women including Khloé Kardashian and Keyshia Cole. But it seems like it has been worth the wait.
Speaking to rapper Fat Joe in a recent Instagram Live, Jeezy admitted that he has finally found "the one" and revealed what makes Mai stand out.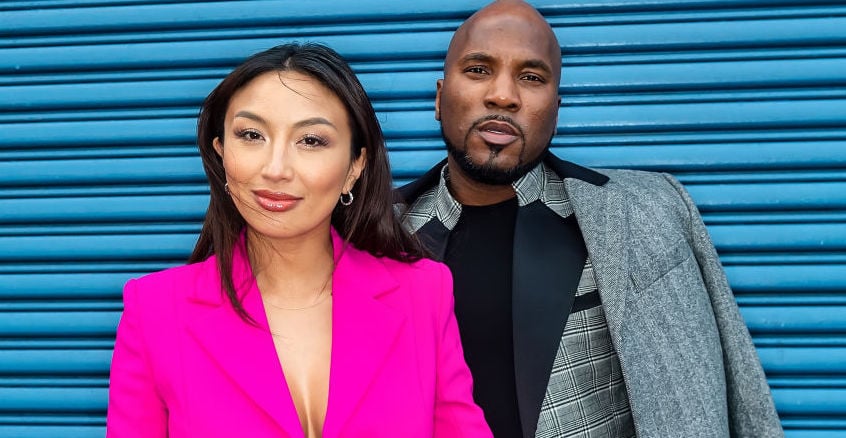 Jeezy's comments on Jeannie Mai
Jeezy had been talking to Fat Joe during the week of April 26 when the topic of his engagement came up. Asked what led to his decision to propose, Jeezy pointed to a recent interview between Fat Joe and Diddy where the Bad Boy mogul urged the "players" to settle down when they've found that special someone.
"I just saw something that you had with Puff when he was saying that, when you get the one, you can't play with it," Jeezy explained. "You just know. You can't even play, bro. When you locked in mentally, that's the battle. You want to build. You want to grow. You want to learn."
Jeezy added that he didn't have a second thought about marrying Mai before raving about how special she is to him.
"Like Puff say, you find the one, you can't play," he continued.
Jeezy's proposal to Jeannie Mai
Sources previously told People that Jeezy had originally planned to propose to Mai during an April trip to Vietnam. But as a result of the coronavirus outbreak, he decided to improvise and brought Vietnam to Mai on March 27 "with a surprise quarantine date night in his home filled with Vietnamese food and decor." At some point, he proposed with a ring worth an estimated $150,000, per BET.
"He did exactly what I know him to do during a time where you would think life would stop. J continued with life no matter what," Mai said of the proposal in a previous episode of The Real. "And when it comes to marriage, it's not just the perfect moments, it's really about those times, who are you, who is your character when things hit the fan. To see him be the relentless, tenacious man I fell in love with, it puts a whole new meaning to this ring to me."
What to know about Jeannie Mai and Jeezy's wedding
In the same episode, Mai noted that she and Jeezy aren't in a rush to marry and are just living in the moment. However, she did talk about some of the potential details in an April 30 chat with HollywoodLife, telling the outlet she wants it to be a "dance fest."
"We love R&B and of course we love jazz and hip hop. We love 80s, too. We always said our wedding would be one fat party of love, so definitely that," she continued.
For more on their relationship and upcoming wedding, check out more of our coverage — including: Jeannie Mai's Fiancé Jeezy Accused of DM'ing Other Woman