Jeff Beck's Net Worth at the Time of His Death
The classic rock world lost a titan when guitarist Jeff Beck died after a short illness on Jan. 10, 2023. He showed immense talent on the guitar at a young age and once insured his fingers for $10 million after a scary accident. Beck's net worth at the time of his death was considerably more than that insurance policy's value.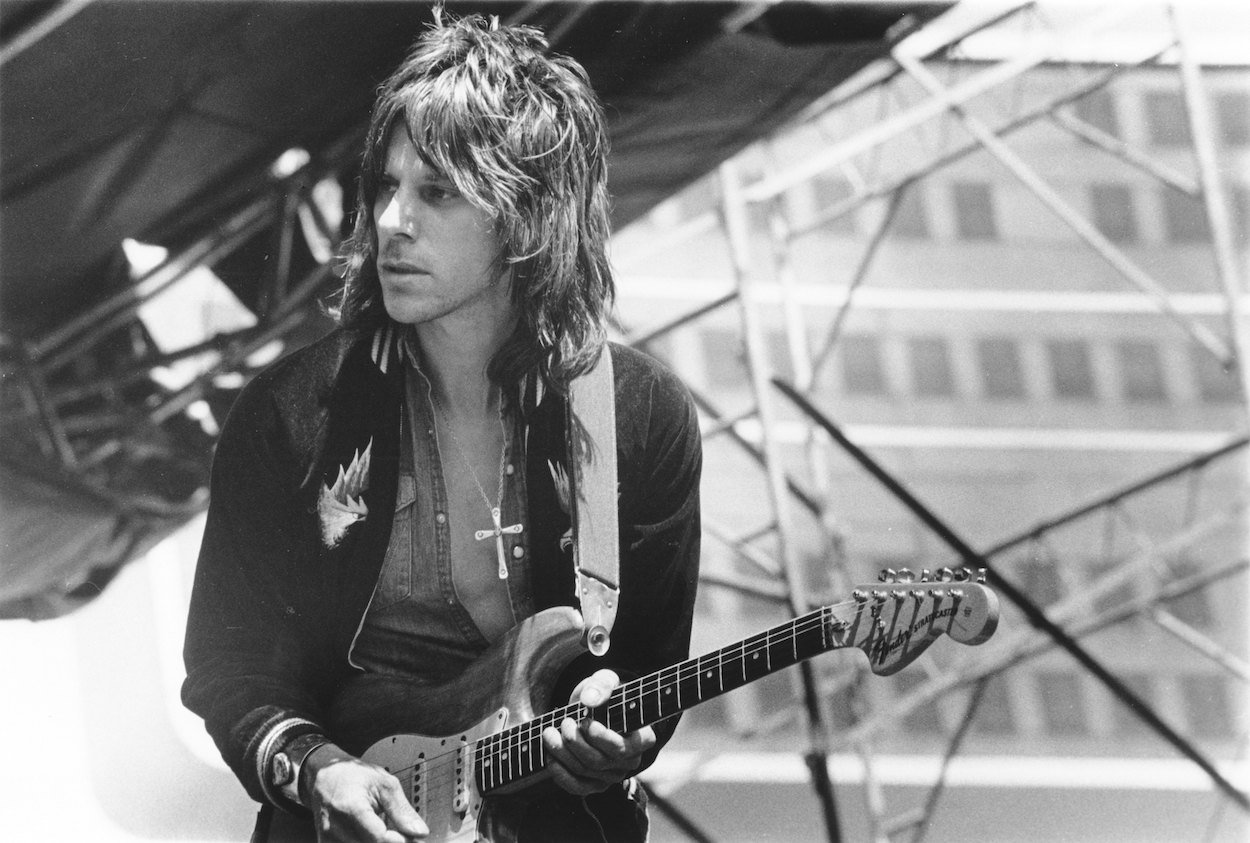 The music world reacts to Jeff Beck's death
Beck was active in the thriving London music scene of the 1960s. After playing with several relatively minor bands, he got his big break when his friend Jimmy Page recommended him for the Yardbirds. Page was one of the many musicians who paid tribute to Beck when he died.
"The six-stringed Warrior is no longer here for us to admire the spell he could weave around our mortal emotions," Page wrote on Instagram. "Jeff could channel music from the ethereal. His technique unique. His imagination apparently limitless. Jeff, I will miss you along with your millions of fans. Jeff Beck, Rest in Peace."
Rolling Stones guitarist Ronnie Wood, who played in the Jeff Beck Group and survived a violent attack that Beck instigated, said he lost a brother when his former bandmate died. "Now Jeff has gone, I feel like one of my band of brothers has left this world, and I'm going to dearly miss him," Wood tweeted. "I'm sending much sympathy to Sandra, his family, and all who loved him. I want to thank him for all our early days together in Jeff Beck Group, conquering America … Jeff, I will always love you. God bless."
Jeff Beck Group alum Rod Stewart also honored Beck on Twitter, writing, "Jeff Beck was on another planet. He took me and Ronnie Wood to the USA in the late 60s in his band the Jeff Beck Group, and we haven't looked back since. He was one of the few guitarists that, when playing live, would actually listen to me sing and respond. Jeff, you were the greatest, my man. Thank you for everything. RIP."
Beck's net worth at the time of his death
Beck didn't achieve the commercial success of Page's Led Zeppelin or Wood and The Rolling Stones, but his music still had a large audience.
Two of his solo albums, Wired and Blow by Blow, earned platinum status from the Recording Industry Association of America. He had another five records go gold.
Beck put 10 songs on the charts in the United Kingdom between 1967 and 2014, per the Official Charts Company. He also had nine solo albums reach the charts, including 18, his 2022 collaboration with Johnny Depp. 
Beck worked steadily from the mid-1960s until his death, and his net worth reflects that. He had a fortune of approximately $18 million when he died, according to Celebrity Net Worth.
He helped usher in the era of hard guitar rock with the Yardbirds
Beck's guitar talent was evident from a young age, and he began playing professionally as a teenager in the early 1960s. 
His career took off when he replaced Eric Clapton in the Yardbirds in 1965. The band helped take guitar-based music in a slightly heavier direction. Songs such as "For Your Love" and "Jeff's Boogie" made his talents clear and helped open the door for mind-bending guitar experimentation in pop music. "Happenings Ten Years Time Ago" foretold a number of heavy guitar bands that stormed the scene in the late 1960s and 1970s. He lasted less than two years with the band because of his ego and eagerness to branch out.
He had creative control when he formed his own band, and Beck used that authority to experiment with several musical styles while playing tunes that highlighted his talents. Those skills helped Jeff Beck amass an $18 million net worth before he died after a decades-long career.
For more on the entertainment world and exclusive interviews, subscribe to Showbiz Cheat Sheet's YouTube channel.