Jeff Gordon is 1 of the Richest NASCAR Drivers in History
Every sport has an athlete who's been paid more than everyone else. In boxing, that person is Floyd Mayweather, who's worth over $600 million. In soccer, that person is Cristiano Ronaldo, who's worth over $460 million.
And, when it comes to NASCAR, that person could be Jeff Gordon. Gordon is undoubtedly a rich man, but he's actually a bit less rich than many NASCAR fans may expect. Here's why.
Jeff Gordon's career in NASCAR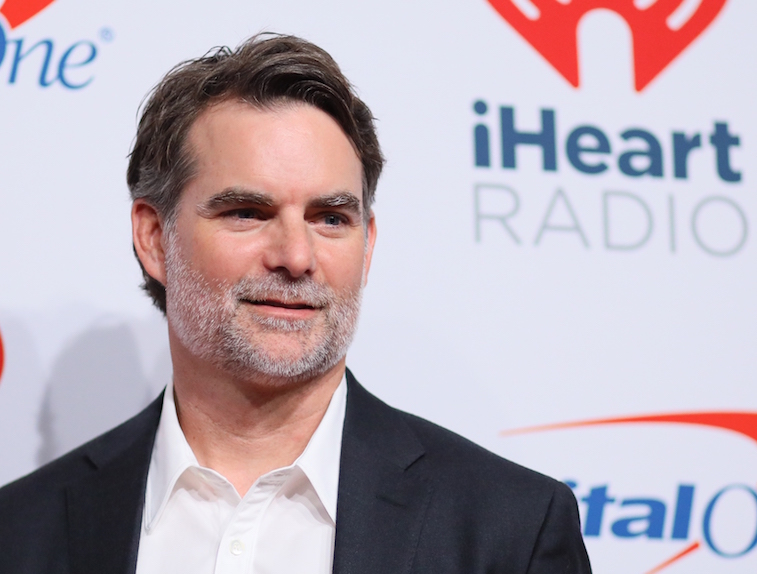 Like many athletes, Gordon had an interest in racing from a young age. As a result, it didn't take him long before he joined NASCAR. In 1990, Gordon started racing in NASCAR, and he soon started winning races. In 1993, Gordon became a part of Hendrick Motorsports, one of the best teams in NASCAR.
Then, according to Fox Sports, in 1995, Gordon made history by becoming the second youngest Cup champion in NASCAR history. Gordon was 24 at the time of his win.
From then on, Gordon became a NASCAR superstar. Fox Sports says that when NASCAR debuted at the Indianapolis Motor Speedway in 1994, Gordon won the race. He won three more times afterward in 1998, 2001, and 2004.
Along the way, Gordon was beating other famous NASCAR racers, such as Dale Earnhardt Jr. in big races, according to Fox Sports. It would take a long time to list Gordon's achievements, but throughout his lengthy career, he's won many races at prestigious events such as the Daytona 500, the Coca-Cola 600, and the Sprint All-Star Race.
Jeff Gordon's net worth
According to Celebrity Net Worth, Gordon, at his peak, earned anywhere between $20 million to $30 million a year from his salary and his endorsements. The big money though, came from his endorsements, as many companies wanted him to represent their brand.
Throughout his whole career, Celebrity Net Worth says that, thanks to his performance in his races, Gordon has earned at least $160 million in winnings alone. When you add up all of his sources of income, Celebrity Net Worth estimates that Gordon has made over $500 million from racing in NASCAR.
That said, that's not his net worth. Gordon, like many other athletes who got rich, lost a lot of his money pretty quickly. In Gordon's case, it was largely because of the divorce settlement that he had with his ex-wife. Celebrity Net Worth said that, due to his divorce with his ex-wife, Brooke Gordon, he had to give her $100 million in cash and assets, which includes one of their homes.
As a result, Gordon's current net worth is about $200 million, according to Celebrity Net Worth. So, he isn't going broke yet, but still, he isn't as rich as many NASCAR fans may assume he is.
What Jeff Gordon is doing now
Gordon is getting old now, but he still hasn't retired yet, technically speaking. That said, he is effectively retired from NASCAR, as he hasn't raced in a few years. As USA Today said, Gordon technically retired from racing in 2015, but his last races were actually in 2016 when he filled in for his teammate and rival, Earnhardt Jr.
Like Gordon told USA Today, he's still open to racing, but only if the opportunity is right. In particular, Gordon is really thinking about racing one of his "old competitors."
He followed that up by saying that he'd return to his car "under the right circumstances, like an exhibition race."
In any case, Gordon has a new job now. Not only is Gordon in the NASCAR Hall of Fame, but he's also now a part-owner of his team, Hendrick Motorsports.