Jeff Lewis From Bravo's 'Flipping Out' Shares a Meme of Gage Edward Taking Custody of Their Child
Jeff Lewis from Bravo's Flipping Out shared a meme of former boyfriend Gage Edward taking custody of their child as he recovers from having neck surgery.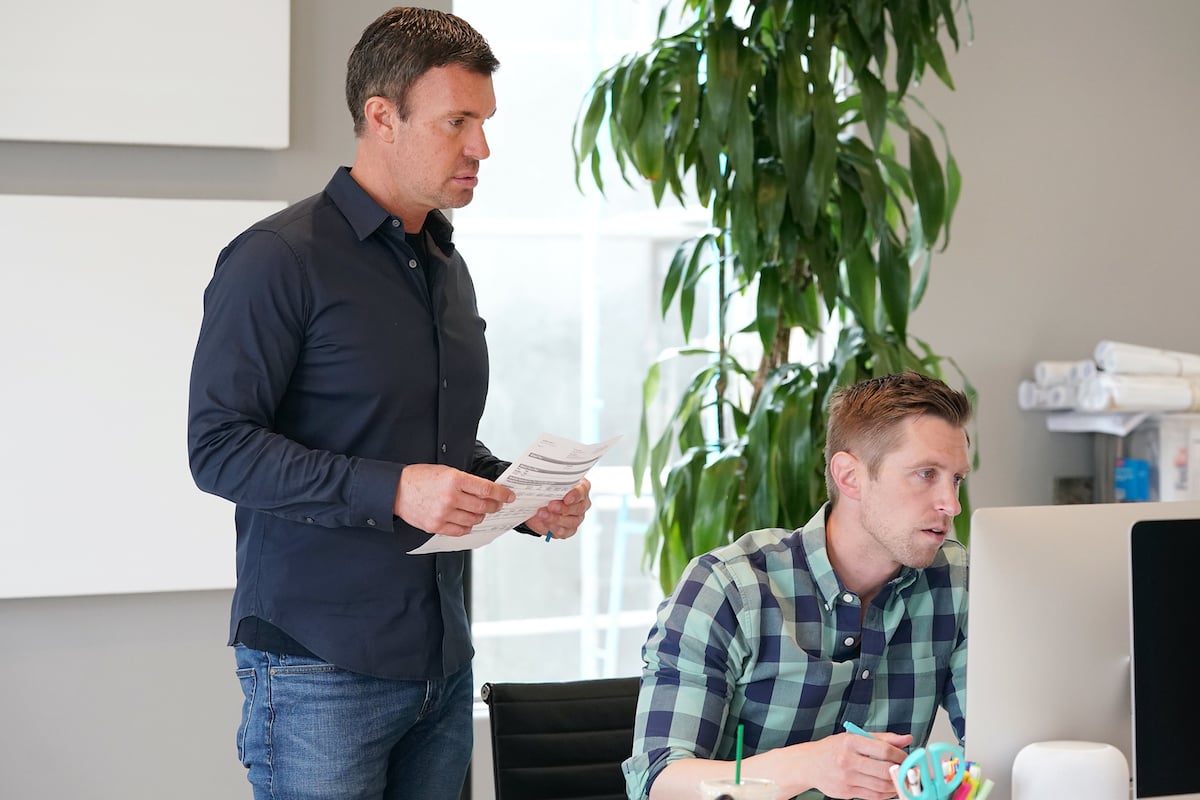 The two frame cartoon meme showed Edward visiting Lewis in the hospital with the caption, "It's Monroe Edwards now b*tich!" The second frame shows Edward disconnecting Lewis from life support. He captioned the photo, "Thanks for all of the support."
Lewis is recovering from neck surgery and friend Megan Weaver shared an update on Instagram. "He made it! Thank god I still have a job," she wrote. "Successful surgery and recovering in hospital. Thank you for all your DM's checking in. Put funeral plans on hold."
Gage Edward wanted to change their daughter's last name
Lewis was mocking the lawsuit Edward filed against Lewis in February about their daughter's name. He wanted to change her legal name from Monroe Christine Lewis to Monroe Christine Edward Lewis, Bravo's The Daily Dish reports.
"[Gage and his lawyer] did file a request for order, which means that we now have a hearing date," Lewis said on his radio show. "And they put in all their requests, like I want 50 percent and I want child support and all that."
"It is 10 pages of mistruths, exaggerations, mischaracterization," Lewis said the following day on his show about the lawsuit." Adding, "It doesn't make me angry; it just hurts my feelings because I feel like, 'Wow, I took care of you for 10 years.' I think we had a really good, strong relationship, loving relationship, partnership for seven years. And then to just write all those terrible, hurtful lies. I didn't get angry; I actually feel compassion for him because he's got to be desperate to rewrite history like that. He's certainly angry."
Lewis thinks Edward is 'punishing him'
Lewis also believes Edward's actions are financially motivated. "I believe it's about money, but I also believe it's about punishing me," he said. "I think it's about hurting me, it's about punishing me. He knows how much I love Monroe. He knows that he's wrecking me. I think that it really has nothing to do with her best interest, nothing. I think it's about punishing me, I think it's about wrecking me, and I think it's about profiting."
Edward's attorney sent Lewis a cease and desist letter, demanding he stop discussing his personal custody conversations with Edward on the air.
But Lewis said he never signed a confidentiality agreement. "There's no deal points going back and forth; these are just conversations Gage and I are having," he said. "I feel like I'm paid to talk about my life, I'm paid to do that. We went into the radio together, he was paid to share our lives on the radio. Now that doesn't suit him, so he wants that to stop. Well, he's already a public person."