Jeff Mauro Really Wants to Host 'Saturday Night Live'
While Mauro remains a staple of the network, however, he has his eyes set on a different form of television entertainment: Saturday Night Live.
Jeff Mauro might not be a household name on the Food Network in the way that Bobby Flay or Guy Fieri are. However, the former Food Network Star winner has built an impressive career since winning season seven of the hit TV show.
While Mauro remains a staple of the network, however, he has his eyes set on a different form of television entertainment. He recently spoke about his dream job in a Periscope Q&A. 
Jeff Mauro's beginnings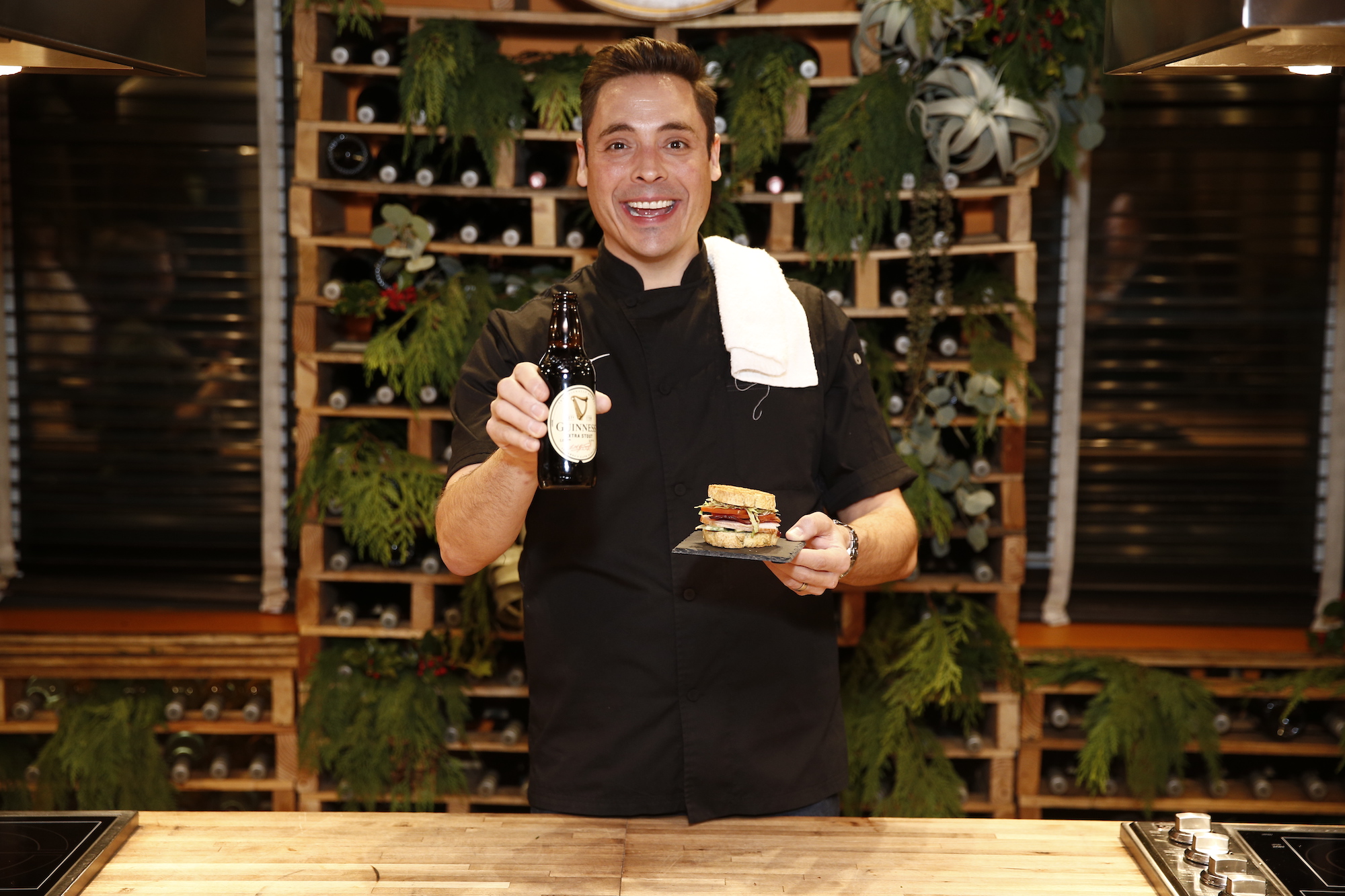 Mauro was always a personality as much as he was a chef. According to his Food Network Bio, he learned how to get attention from his large family by making them laugh out loud. As such, his penchant for the performing arts came before he took a left turn to the food world.
However, after graduating from college, Mauro opened Prime Time Deli and Catering and went head-first into the culinary world. 
While Mauro tackled several types of food, his love for sandwiches, even before he was on Food Network, Mauro used his passion for theater and performance to build a rapport with those close to him.
On the side, however, he kept scratching that itch by performing in plays across Chicago. He eventually moved to Los Angeles before applying to culinary school. 
It was the ideal path for someone who had a love for cooking that was only matched by his passion for entertaining. Some people seem to fall into their jobs as personality-driven Food Network celebrities, but Mauro had the right amount of experience on both ends to become a real star. After winning on Food Network Star, that path only became clearer. 
Since then, Mauro has become one of the most recognizable faces that the network has to offer. 
Jeff Mauro hits it big
Mauro isn't just an entertainer who conned his way into food gigs, nor is he a cook who tricked his way into entertainment. Perhaps more than anyone else, he put in the work to become the personality he is today. Every entertainer has their lane, but people like Mauro, who find a niche lane early one, have a unique skill set. 
Fresh off of his win on Star, Mauro became a staple on other Food Network competitions. From Cutthroat Kitchen to Beat Bobby Flay and Guy's Grocery Games, Mauro became a regular on competition shows both as a judge and a competitor.
He also had a cooking show called Sandwich King that highlighted his kitchen skills away from the competition. 
However, recently, Mauro's greatest success has come on The Kitchen, a morning show specifically revolved around food. He also makes regular appearances on other network shows, cooking with The Today Show and Good Day America casts. However, if it were up to Mauro, he'd be chopping it up with a different type of show, cast, and audience. He explained what that was in his Q&A. 
Jeff Mauro's dream job
Mauro might not be the type of household name that usually hosts NBC's Saturday Night Live, but it doesn't mean that the chef can't dream big. When asked by a fan what his dream job would be away from food, Mauro responded quickly via PopSugar. 
"I'd be on Saturday Night Live. Mark my words: I will host Saturday Night Live. I have characters too." 
It might seem far-fetched, but Mauro has always dreamt big, whether it was moving to Hollywood to become a food star or entering a competition against the biggest names in the world.
Should Mauro ever get the shot at hosting the show, it would be a testament to how big his career got and his multifaceted range of talents. Unfortunately for him, all of this is still a dream, as SNL shows no signs of giving him the hosting spot any time soon.