Jeff Mauro's Droolworthy Steakhouse Sandwich Recipe Proves Why He's the Sandwich King
Food Network star Jeff Mauro has earned the distinguished title of "sandwich king" on the popular TV channel. Mauro previously hosted his own show, appropriately dubbed Sandwich King, before stepping in as one of the co-hosts of The Kitchen, both of which ran on Food Network.
For years, Mauro has been creating variations of sandwiches — including a mouthwatering steak sandwich recipe that proves why he's the king of his craft.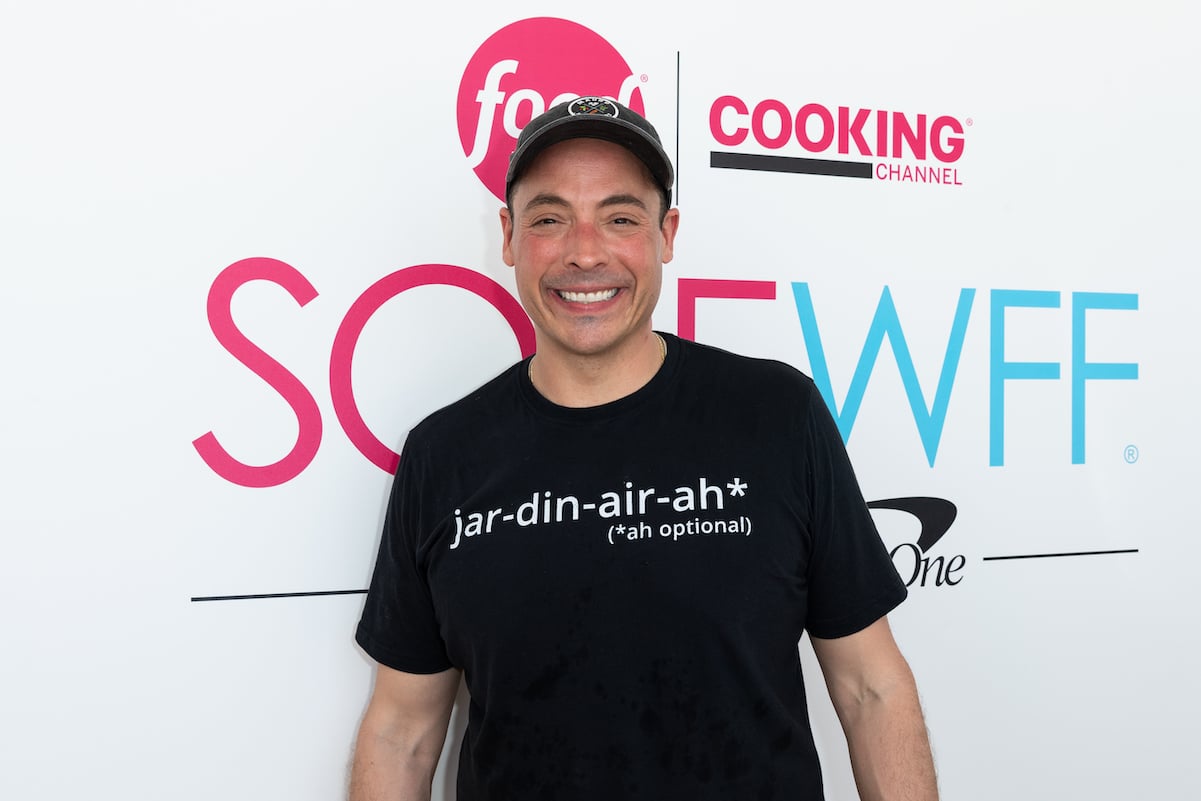 Jeff Mauro has been creating quality sandwiches for years
Mauro gained attention from Food Network after competing on the channel's Food Network Star and winning the show's seventh season. According to Food Network, he graduated valedictorian form Le Cordon Bleu school, which offers a renowned culinary program, and opened a deli and catering facility in his home state of Illinois.
From there, he became the host of Sandwich King, a cooking show where he exemplified his sandwich-making expertise. Mauro has several popular Food Network recipes that aren't considered sandwiches, including a honey-roasted turkey breast and a peach and blueberry sundae. However, having been born and raised in the Chicago area, one of Mauro's most well-known recipes is his Chicago steakhouse sandwich, which features spinach loaded with garlic, plus a blue-cheese dressing worth eating on its own with a spoon.
Jeff Mauro's steakhouse sandwich recipe is not to be missed
Perhaps the best part of Mauro's steakhouse sandwich is that it's definitely doable — even for a novice cook. The total prep and cook time only takes 30 minutes, which means it's a great option for those who are short on time as well. Plus, it has a 4.9 out of 5 stars on Food Network's website amid 117 reviews.
Mauro's recipe starts with a boneless ribeye, which is considered one of the best cuts of meat; it's what helps give the sandwich so much flavor. He loads it up with salt and pepper, then sears it in a cast iron skillet to get a crisp on the outside. For the next main element, he combines garlic and spinach in the same sauté pan to give even more flavor to the greens. Mauro completes the sandwich with a homemade blue cheese dressing, where he takes the cheese and combines it with ingredients such as buttermilk, mayonnaise, and fresh dill. Mauro builds the sandwich by topping French bread with sliced steak, then adding the spinach, and finally coating the top of the bread with the dressing.
Jeff Mauro and his co-hosts create more than sandwiches on 'The Kitchen'
Mauro has been appearing on The Kitchen since its inception back in 2014. He currently stars alongside co-hosts Sunny Anderson, Katie Lee, Geoffrey Zakarian, and Alex Guarnaschelli. The show takes a typical live-audience, talk-show format and spins it to include recipes, cooking tips, and kitchen hacks.
Mauro has cooked a number of sandwiches on the show, but he's proven that he can go beyond the bread to create other types of dishes, too; his skillet s'mores recipe proves he knows how to bake a good dessert, too.
RELATED: Watching Jeff Mauro Cook With His Son on 'The Kitchen' is Helping Fans Through Hard Times