Jeffree Star Is Feuding With an Unsuspecting Kardashian Kid
Find out which Kardashian grandchild is in a feud with makeup mogul Jeffree Star.
New to social media, Mason Disick (10) recently called out Jeffree Star (34) during a live stream on TikTok. What Disick may not have known is that he was starting a war with a seasoned veteran of celebrity feuds. Star, the CEO of Jeffree Star Cosmetics and beauty Youtuber, has a long history of conflicts following his rise to fame.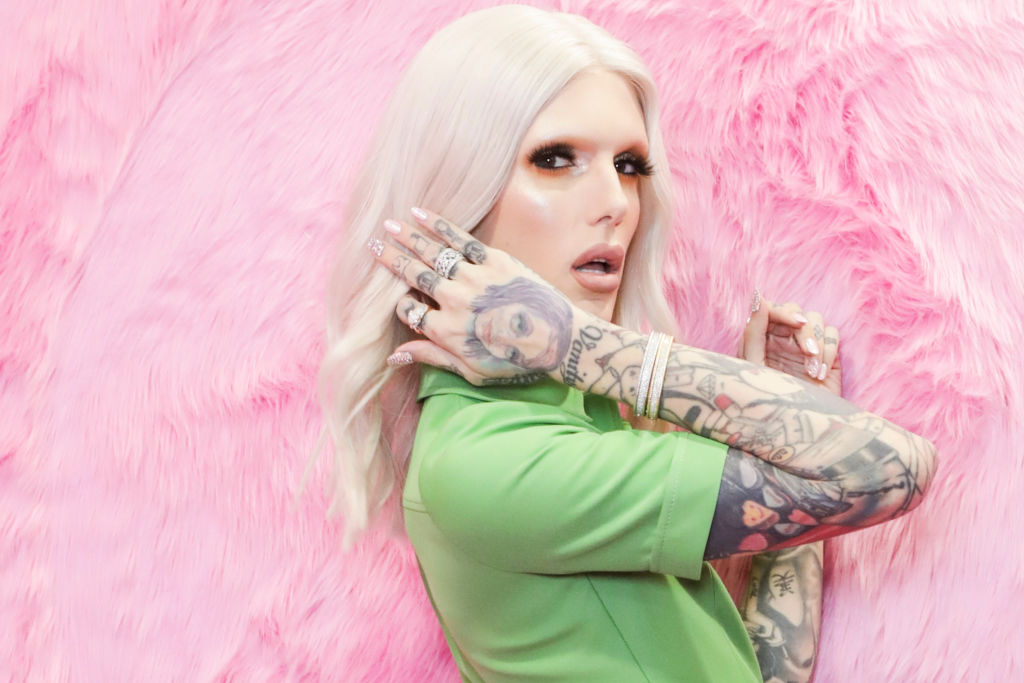 Mason Disick calls Jeffree Star "spoiled AF"
After his mother, Kourtney Kardashian, deleted his short-lived Instagram account, Disick took to TikTok. Us Weekly reports that while live with Addison Rae, Disick answered a fan question about beauty bloggers saying: "Jeffree Star is, like, spoiled AF."
Rae quickly changed the subject, but the damage was done. Disick's comments were inappropriate, especially coming from a child.
Rather than ignore the 10-year-old's comment, Star responded in a since deleted tweet.
Star tweeted: "I had $500 in my bank account six years ago … Maybe he's confused with his own privilege versus mine being self-made, hopefully his father can educate him soon! ⭐"
Unfortunately for Star, screenshots of the tweet are still making the internet rounds.
Jeffree Star's feuds with the Kardashian family
This spat with Disick is not Star's first feud and not even his first with a member of the Kardashian family. In addition to throwing shade at Kim Kardashian West, Star is involved in an ongoing battle with Kylie Jenner.
The feud began in 2016 after Star gave a negative review of Jenner's new Kylie Cosmetics lip gloss. A year later Star slammed Jenner's holiday collection, which included a $360 brush set.
On YouTube the makeup mogul told viewers: "This brush set with its cheap old vegan, aluminum f***ing silver is just not worth the price point. I definitely think that you're paying for an over-hyped celebrity name and the price – I know, we're all just like 'the price' – I just don't think it's worth it."
Shortly after that review, Jenner removed Star from her PR list. However, the feud is far from over.
The Us Weekly article also covers Star's response after Forbes named Jenner the youngest self-made billionaire ever. In reply to dictionary.com's post, Star simply says he "declined the feature so they had to pick someone."
Jeffree Star's other famous feuds
One of the more complicated disputes Star is involved with is the feud between himself and fellow beauty YouTubers James Charles and Tati Westbrook. In 2019, Star came to Westbrook's defense in her feud with Charles. However, Star later apologized to Charles, which then created a rift with Westbrook.
In 2016 Star faced a very public breakup from former BBF Kat Von D after she accused him of "drug use, racism and bullying." In turn, Star accused her of not supporting him and said: "Even though we were friends for ten years, you never know you're going to literally wake up one morning and have your best friend backstab you in front of the entire world."
The accusations of racism followed him into his feud with YouTuber Jackie Ania. Following a heated Twitter exchange (since deleted) in which Star used racist terms, he blocked Ania. Afterward, she pleaded for the beauty industry to, "stop making exceptions for people just because we like the way they blend eyeshadow."
Star's other notable feuds include big beauty names like Too Faced Cosmetics founder Jerrod Blandino, YouTubers like NikkieTutorials.
Fans react to Jeffree Star's feud with Mason Disick
Star stirring up controversy is obviously nothing new to his fans, but it seems that (with a few exceptions) they draw the line at fighting with a child. While some people acknowledge that Disick was initially in the wrong, commenters are slamming Star for engaging with the 10-year-old.
One Instagram user wrote: "he's childish for coming after a kid. just bc mason has kardashian blood in him doesn't mean that he's still not a child, even if he is more privileged than others. how old are u again, Star?"
No further shots have been taken by either party, but Star can clearly hold a grudge. While Disick may not have known what he was getting into with Star, it will be interesting to see if Disick will use social media to respond.