Jeffree Star Reveals Just How Much He and Shane Dawson Earned From the Launch of the Conspiracy Palette and Collection
The Conspiracy Collection crashed the Jeffree Star Cosmetics website at its launch. Here's what we know about the quantity and profit from the makeup productions.
Fans were shook the house when Shane Dawson and Jeffree Star finally revealed the products of their Conspiracy Collection — and again when the Jeffree Star Cosmetics website crashed on the launch date. How much did the YouTube celebrities make from the Conspiracy Collection at its launch date? How many palettes have they sold? Here's what we know.
Jeffree Star revealed how much Shane Dawson could make during an episode of 'The Beautiful World of Jeffree Star'
During one of the episodes of Shane Dawson and Andrew Siwicki's YouTube documentary series, The Beautiful World of Jeffree Star, viewers got a peek into what an actual business call looks like for a cosmetics company. Members of the Jeffree Star Cosmetics team discussed their sales with Morphe, who stated that they would order 500,000 units from the Conspiracy Collection.
After punching in some numbers, Jeffree Star revealed that Shane Dawson could walk away with $10 million from the product's launch date. Although nothing has been confirmed by either YouTube celebrity, the high volume of sales both online and in Morphe stores could mean that the duo met their goal.
"I haven't processed any of this. My heart and my brain are such a mess right now. Thank you guys for supporting me for so many years. Thank you, Jeffree, for believing in me and helping me love myself more," Shane Dawson tweeted. As of Nov. 6, Jeffree Star shared on his Instagram story that he and Shane Dawson sold over 1.1 million palettes.
Jeffree Star Cosmetics re-stocked the Mini-Controversy and Conspiracy Palettes on their website
After a hectic launch date, Jeffree Star Cosmetics gave fans another opportunity to buy products from the Conspiracy Collection before the holidays. The company added 60,000 units each of the 18-shade Conspiracy Palette and the 9-shade Mini-Controversy Palette for pre-order. These products would ship to customers sometime in late-November or early-December.
According to Jeffree Star's Twitter, within 30 minutes, each of the 60,000 Conspiracy Palettes from the restock on the Jeffree Star Cosmetics' website sold out. That means from the restock alone, the company made a gross profit of over $3 million.
The estimated sales from the Conspiracy Collection excludes the sales from Shane Dawson's recently re-imagined online merchandise store, powered by Jeffree Star's Killer Merch company. During another episode of Shane Dawson's YouTube series, he revealed that he would be making a 70% profit from products on this website. That means for every $20 t-shirt, Shane Dawson could take home $14. At its launch date, every product on the merchandise store sold out.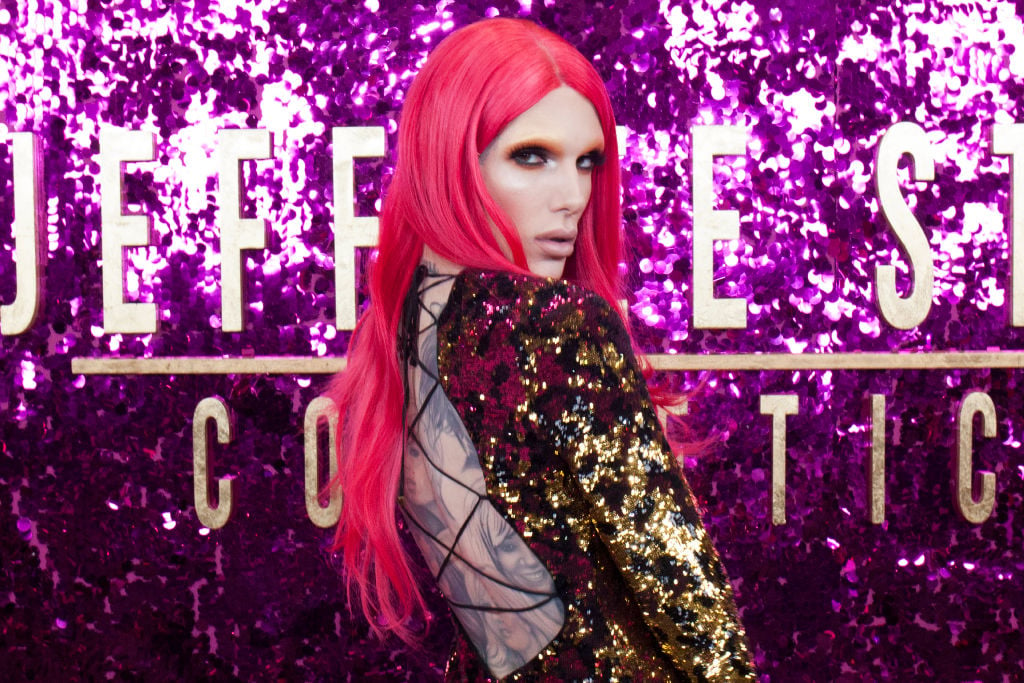 Shane Dawson fans are excited to 'play' with the Conspiracy Collection
For the lucky fans who purchased the Conspiracy palette, they shared their love for the beauty gurus on social media. One Twitter user said, "so glad Santa will be able to bring my daughter the only thing she has asked for this year by getting [a Conspiracy Palette] today. Thanks, Jeffree Star and Shane Dawson for helping keep the magic alive."
"I can't believe I scored a palette, I'm gonna cry (happy tears.) Thank you so much for this preorder, I'm not sure I could have waited until 2020. You guys don't even know how happy you just made 60,000 people," wrote another Twitter user.
The entire Conspiracy Collection will restock sometime in January 2020. Until then, fans can watch episodes of The Beautiful World of Jeffree Star on Shane Dawson's YouTube account.