Jemele Hill Compares 'Below Deck Med' Season 6 to 'Below Deck' Season 7: Captains, Casts and That $20,000 Tip
Jemele Hill dished about what it was like to be on 'Below Deck Med' Season 6 versus her trip on 'Below Deck' Season 7. She compared captains, crew and shared why they left the crew $20,000 for a tip.
Charter guest Jemele Hill was in the unique position of being to compare her Below Deck Mediterranean Season 6 charter to her voyage on Below Deck Season 7. She had an entirely different crew but said both trips were equally as fun. Hill recently dished with Showbiz Cheat Sheet about her experience with Captain Sandy Yawn versus Captain Lee Rosbach. She also discussed the crew from the different charters. Plus, Hill's group left a hefty $20,000 tip – one of the higher tips this season – and she shared what was behind it.
Captain Lee from 'Below Deck' versus Captain Sandy from 'Below Deck Med'
Hill experienced both Rosbach from Below Deck and Yawn from Below Deck Med. She described the captains as being "awesome" but had more interaction with Yawn. "It was different with Captain Lee," she laughed remembering how Rosbach was discussing charity work with her friends when chef Kevin Dobson presented the giant erect penis cake.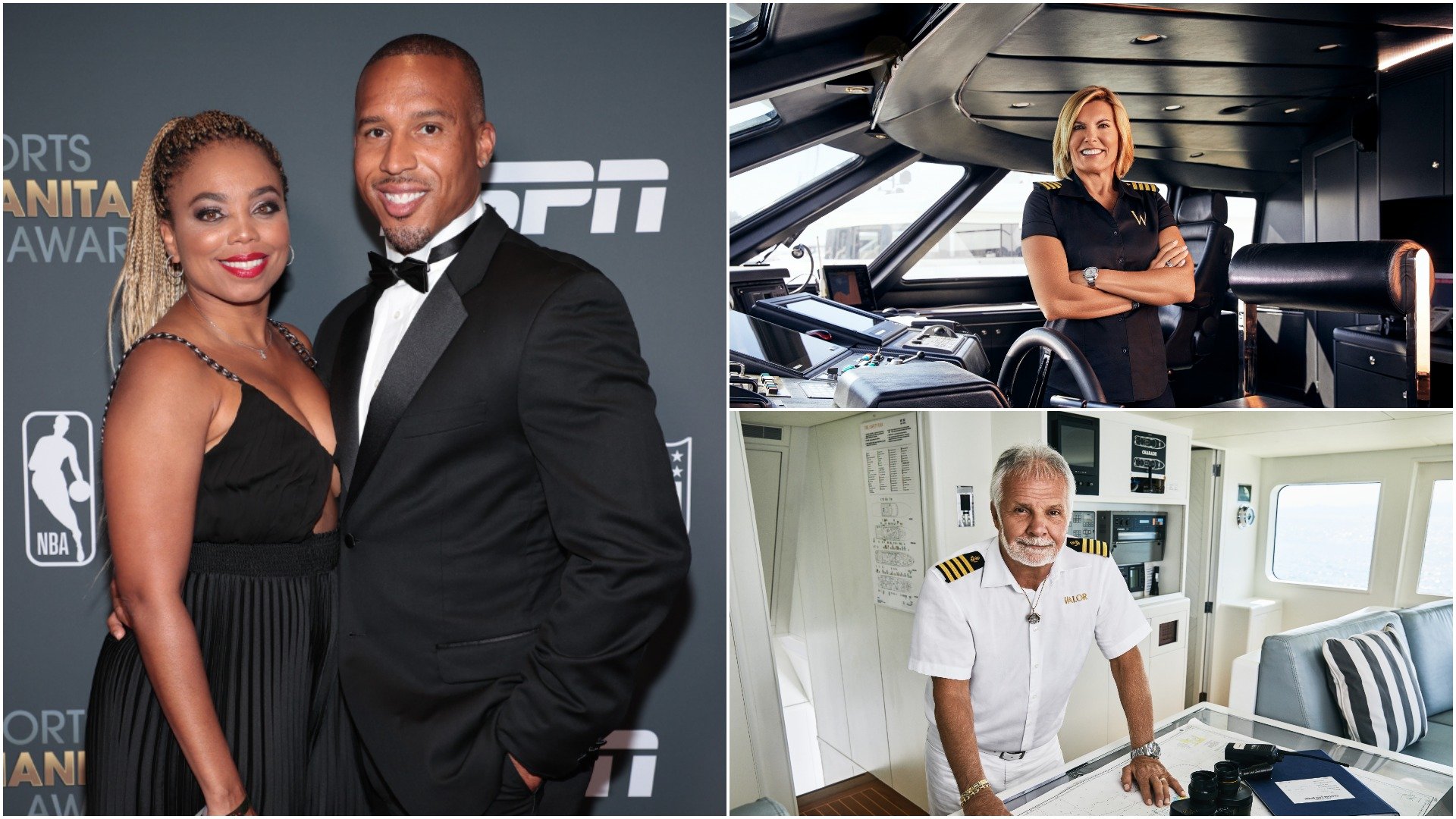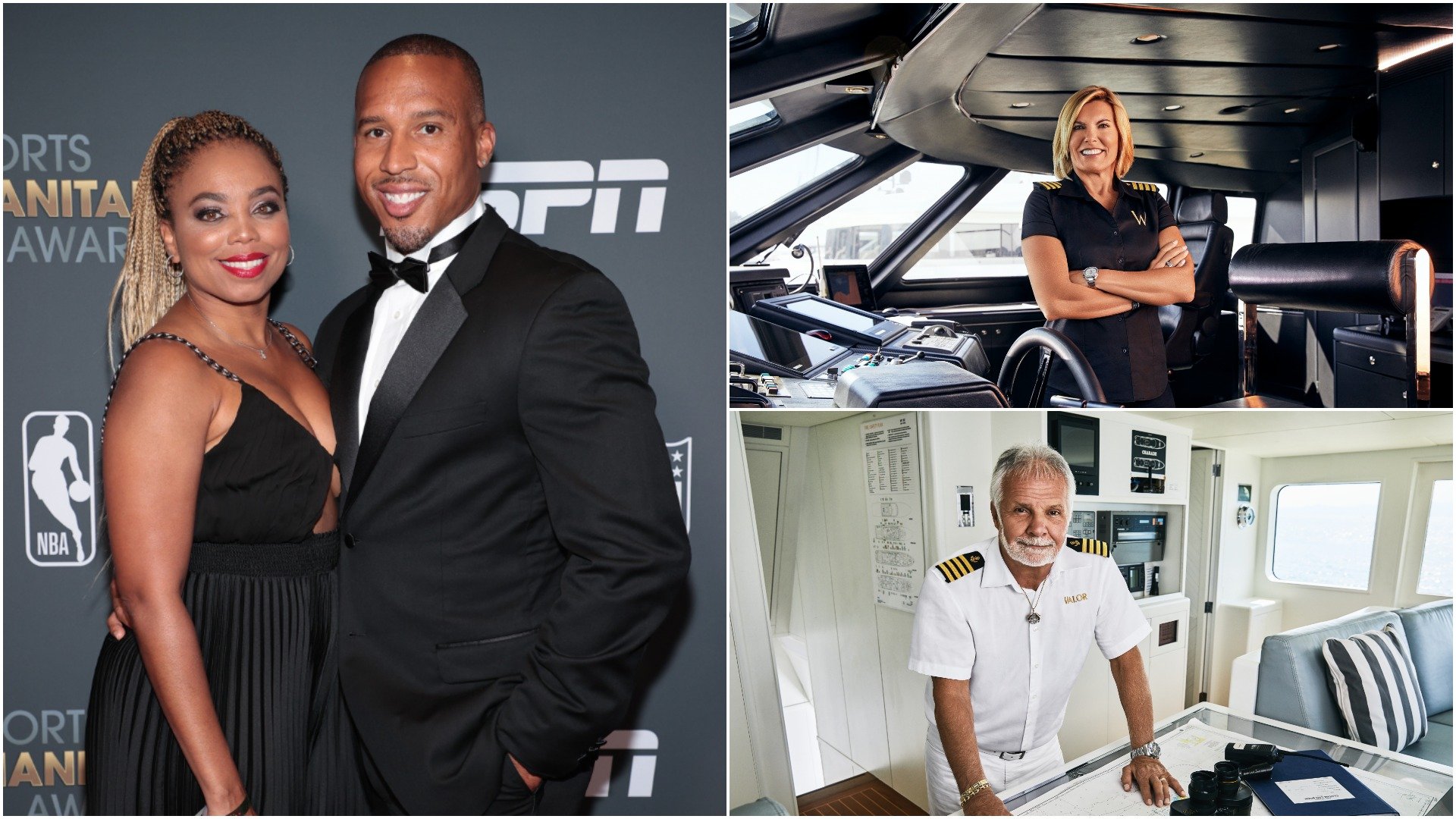 "I think I remember him coming out maybe once before we had dinner with him," she recalled of Rosbach. "Maybe once to check on us to say like, 'Hey I want to see how things are going." And we were like, 'Cool.' Captain Sandy came out a couple of times. I don't know if that was her management style, or if that was a result of the situation of them being down [ a crew member]. I think it probably was the latter. It probably was the situation that they were in. And she just wanted to be sure that the crew was still maintaining the standard of excellence that she established."
How did the 'Below Deck' Season 7 crew compare to the 'Below Deck Med' Season 6 crew?
Hill encountered two very different crew situations. The Below Deck Season 7 crew were working in a toxic environment. Chief stew Kate Chastain had been nearly physically attacked by bosun Ashton Pienaar. And the entire male deck team had just tried to get deckhand Rhylee Gerber fired. Hill said the vibe was off with the Below Deck Season 7 crew versus the sweet friendships she saw that had formed with the Below Deck Med Season 6 crew.
"When I was in Thailand [on Below Deck] when we got there it felt tense," she recalled. "And even though Kate tried to act like that wasn't the case. Then when I saw the season, I understood it. Because they had a big blowup right before we got there. And while the crew was generally nice, even Kate, she warmed up, like the vibe was different. With this crew, they definitely seemed a lot more cohesive. What they lacked in numbers, they made up for in chemistry. We could tell they really got along. So it was a different vibe from that standpoint because it seemed like they all really liked each other."
She also touched on service. Chief stew Katie Flood seemed to be running in circles the entire charter. "The service was generally really good," she said. "I guess given the fact that they were down [a stew]. When we did feel they were slower, it was late at night, you know? But in fairness, one night in the hot tub, we had to be there until about 5:30 in the morning. We knew at some point it'll slow down a bit and that's, you know, that's fine."
Jemele Hill shares why they left a $20,000 tip
Even though the guests had a bad weather day and the service was a little slower, Hill said they were determined to leave a hefty tip for the crew. She said her group appreciated the extra effort for the talent show. Plus they had no problem finding fun when it rained. Hill noted that they also loved the golf obstacle course the crew set up for the guests. Adding, that they were all pretty impressed with Mzi "Zee" Dempers' mad golf skills. "Zee mentioned he could golf a little, but I think he underplayed it severely," she laughed.
She said unless a catastrophic event occurred, she always planned to leave a sizable tip. "Something would have to go drastically wrong," Hill said. "Now were there a few things they could have done better? Of course. But I would have said that about the one in Thailand too. There were definitely a few things they could have done better. But it wasn't like the things they could have done better were a detriment to the overall time we had on our trip."
Hill also knows how the Below Deck game is played too. She laughed, "I told all my friends like we cannot be the cheap people on TV, OK?"