MTV Star Jemmye Carroll Revealed Late Lover Ryan Knight Visits Her in Her Dreams
When you think about The Challenge star Jemmye Carroll, it's almost impossible not to think of "the first white boy she ever hooked up with," ex-boyfriend, Ryan Knight.
After falling in love on Real World: New Orleans, the two became bitter exes before forming a genuine friendship. However, in November 2014, Knight left the world too soon.
In a YouTube video, Jemmy revealed her late lover visits her in her dreams, and she "hopes they never stop."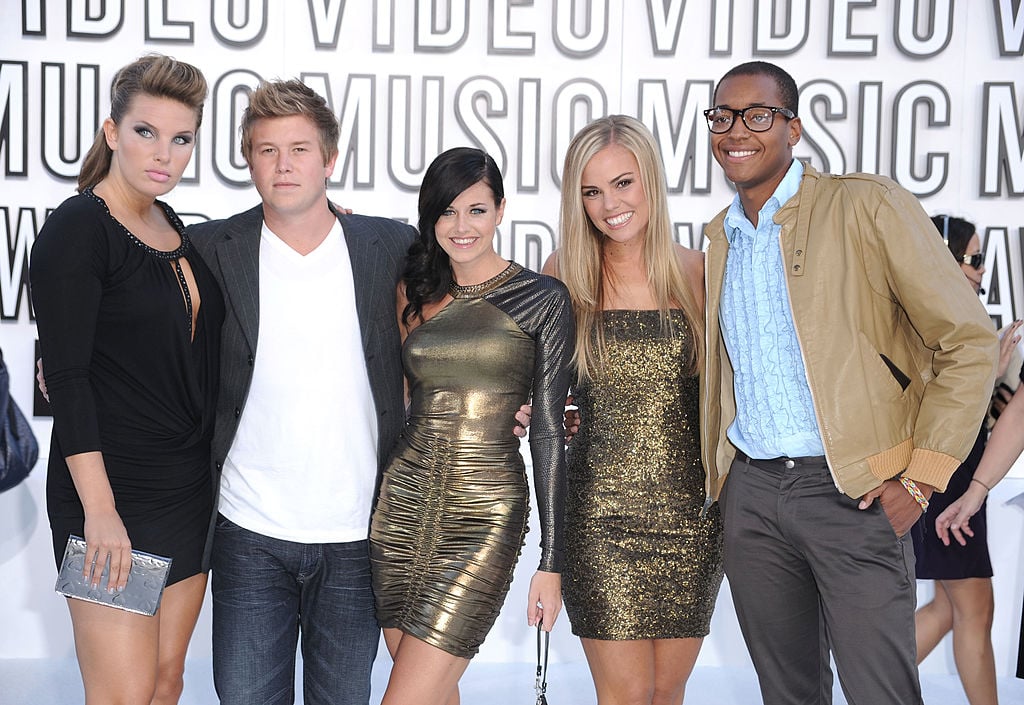 Jemmye Carroll and Ryan Knight dated for almost a year
In 2010, then 21-year-old Mississippi-native Jemmye Carroll met then 23-year-old Ryan Knight when they moved in together for The Real World: New Orleans.
The roommates quickly developed feelings for each other and slept together in the third episode. They continued dating throughout the season before ending their complicated relationship in October 2011 when Knight cheated with his ex-girlfriend.
The two competed together in Battle of the Seasons (2012) on Team New Orleans, where Knight tried to win his woman back. After working well together in the previous season, their friendship went south in Rivals II as Knight tormented her by pouring ketchup on her in the middle of an argument.
The Wisconsin-native took a break from The Challenge while Jemmye returned for Free Agents, and then the two reunited to compete as a duo for Battle of the Exes II.
During the "Breaking Up" dome, Knight dislocated his shoulder. Therefore, he could not compete, and the two were sent home. Only two months after filming, Battle of the Exes II star Diem Brown lost her long-standing battle with cancer.
Nearly two weeks later, Knight also died.
Ryan Knight unexpectedly passed away
On November 27, 2014, Knight was found dead at the age of 29 after a party at a friend's house. According to TMZ, a friend of Knight's reported The Challenge star choked on his vomit. The final autopsy report revealed he died from a combination of several different drugs and alcohol.
At the time of Knight's untimely passing, he and Jemmye spoke frequently, and he was in a happy relationship with Texas-native Makenzie Jauer. Jemmy publicly mourned the loss of her Real World love by uploading tributes to him on Instagram. She also wrote an open letter to him nearly a year after he passed.
She recently posted about him on the fifth anniversary of his death to her Instagram, writing, "I will love you for the rest of my life, and you won't be here for any of it." Jemmye also wrote she believed they "were connected souls in a lifetime before this" and "will find our way back to each other for another adventure."
Jemmye Carroll revealed Ryan Knight visits in her dreams
In her most recent YouTube video, Jemmye Carroll answered questions from Reddit users. The majority revolved around her Challenge career, which heavily included Knight.
One follower asked if she gets "any signs from Knight," and Jemmye admitted she has "Knight Dreams" all the time. In the dreams, she knows he is gone, but he isn't aware he's no longer alive.
Therefore, she believes "the next dimension must be amazing because he's always happy." Additionally, Jemmye said she feels "grateful" she has "Knight Dreams" and "hopes they never stop."
Watch Ex on the Beach: Peak of Love Thursdays at 9 p.m. EST on MTV.