Jen Harley Blames 'Jersey Shore' For Ruining Her Family
Jersey Shore star Ronnie Ortiz-Magro has had his fair share of toxic relationships, both with Sammi "Sweetheart" Giancola and more recently, Jen Harley.
Harley spoke out about how Jersey Shore: Family Vacation has impacted her life and her relationship with Ortiz-Magro, claiming that it changed the man she fell in love with and ultimately destroyed her family.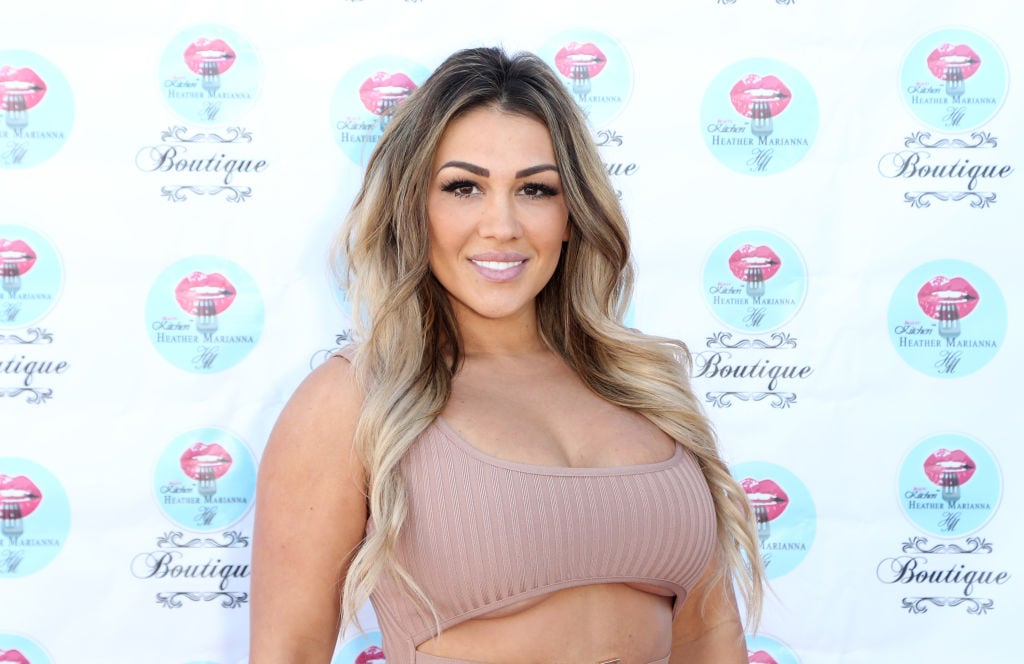 Jen Harley and Ronnie Ortiz-Magro's tumultuous relationship
MTV cameras have heavily documented Ortiz-Magro's rocky relationship with Harley. In an episode of Family Vacation, Ortiz-Magro conceited, "me and Jen fight all the time. There's nothing stable there. Whenever she gets mad, it's like a volcano exploding." 
Oritz-Magro and Harley have had many ups and downs. In October 2019, Harley called the police on Ortiz-Magro after he locked himself and their baby, Ariana, in an AirBnB. Harley claimed Ortiz-Magro chased her with a knife, but his lawyer later claimed the report of the incident "is based upon pure speculation and innuendo." Regardless, Ortiz-Magro and Harley entered into a legal battle that resulted in Harley suing the MTV star. 
Jen blames the show for her family falling apart
Jersey Shore has been part of Ortiz-Magro's life for the last 10 years. When he started dating Harley in 2017, his fame was part of the package. Harley told In Touch Weekly: "I wish [Jersey Shore] was never part of our lives. It completely ruined our family, ruined the person I was in love with."
When the sequel Jersey Shore: Family Vacation debut in April 2018, Harley said she was "excited" for Ortiz-Magro's return to the series. But when she started watching it, Harley "realized everything they were doing and how Ronnie was acting on the show and it was just really sh*tty."
Harley added that Jersey Shore has caused "so much chaos," both in her personal life and in her relationship with Ortiz-Magro. Because of his background on the show and Jersey Shore fan base, Harley said she had a hard time defending herself whenever their relationship would hit a roadblock. Now, Harley says she doesn't "feel like [she needs] to put that much energy into it, because in the end, [they] are his fans, not mine."
Jen Harley doesn't hate the 'Jersey Shore' cast
Despite how she feels about the show itself, Harley said she doesn't hold ill will toward the cast of Jersey Shore. "They were all really nice to me — to my face at least," Harley said, adding: "But I mean, we weren't ever really friends. But I don't think we have any bad tension or anything."
Harley hasn't been a topic of conversation on this season of Family Vacation, despite being alluded to when Ortiz-Magro was read by the psychic medium Nicole "Snooki" Polizzi hired. In the past, Harley was featured in many episodes of the series, but since their breakup, Ortiz-Magro's storyline hasn't focused much of Harley. 
Regardless of their complicated past, Ortiz-Magro and Harley share a two-year-old daughter. For now, Ortiz-Magro seems focused on being a good father and his career on Jersey Shore, while Harley is focused on her new job as a Las Vegas realtor.