Jen Harley Claims 'Jersey Shore' Star, Ronnie Ortiz-Magro Hasn't Seen His Daughter in Months
Jen Harley and Ronnie Ortiz-Magro are still going to have to return to court because he is facing charges from an alleged incident between them. Harley claimed the Jersey Shore: Family Vacation star hasn't seen their daughter in months. Find out why and more about the charges he is facing.
Ronnie Ortiz-Magro is facing multiple charges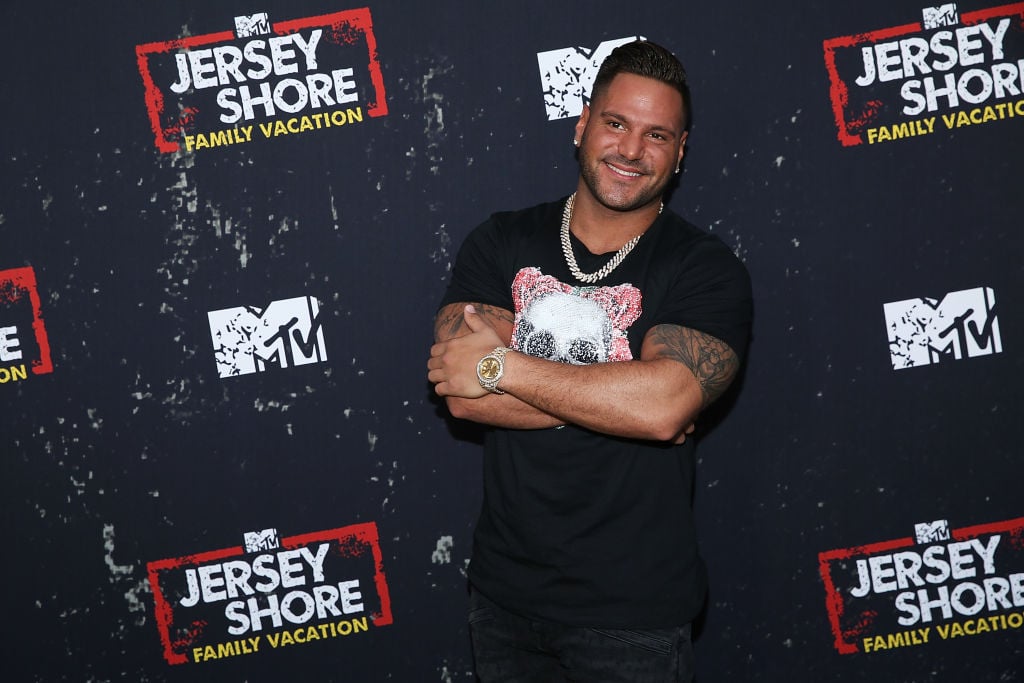 Ortiz-Magro was arrested on Oct. 4, 2019. He was with Harley and their daughter, Ariana at an Airbnb. TMZ reports Harley told the police that he hit her and chased her with a knife.
Ortiz-Magro was reportedly holding Ariana during some moments of the alleged incident. He also is accused of locking himself in the property with her.
Harley called the police and he was reportedly tased. He was later charged with one count of domestic violence, one count of brandishing a weapon, one count of child endangerment, one count of resisting arrest and one count of criminal threats, according to TMZ.
Ortiz-Magro has denied wielding a knife and injuring Harley. The LAPD has issued an emergency protective order against him.
There were 2 charges dropped
It was later reported that two charges against the reality star were dropped. The charges were for brandishing a weapon and criminal threats. Ortiz-Magro has entered the plea of not guilty to the charges.
His attorney, Scott Leemon made a statement about this on Page Six. He said the "facts and circumstances relating to the arrest and charging of Ronnie were exaggerated and factually incorrect."
"Now, after further investigation, the City's Attorney agreed with us and dismissed two of the pending charges against Ronnie," he said. "They agreed that these allegations were baseless and made up. We are hoping further investigation will yield similar results."
The reality star's lawyer, Leonard Levine also told Radar Online that Harley started making "monetary demands" to settle or potentially go through a civil case. Harley's lawyer, Lisa Bloom gave a statement in response.
"Every domestic violence victim has the right to sue her batterer to compensate her for her medical bills, lost income, and pain and suffering. We intend to fight for full and complete justice for Jen if this case is not resolved soon," she said. 
Jen Harley claims he hasn't seen his daughter
The mother talked to In Touch Weekly to give an update on her life. She said Ortiz-Magro hasn't seen their daughter in "months."
"We have no contact. We're not even allowed to talk to each other," she explained. Harley said that's because "the protection order is still in place" and that includes no FaceTime calls or texts.
She went on to say "We have to wait for our next court date to even modify that." However, the coronavirus outbreak affected their date and it has been postponed.
A source claims to know Ortiz-Magro's feelings about the situation, according to Us Weekly. "Ron would love nothing more than to see his daughter," the insider said. "That's his top priority, and he misses her every single minute he isn't with her. He can't wait until he is legally able to be with her again."