What Is Jen Harley's Net Worth and How Does She Make Her Money?
Jen Harley, 31, is an American businesswoman. Harley rose to fame when she began dating Jersey Shore star, Ronnie Ortiz-Magro, in 2017. They also share a one-year-old daughter, Ariana Sky. What is Jen Harley's net worth, and how does she make her money?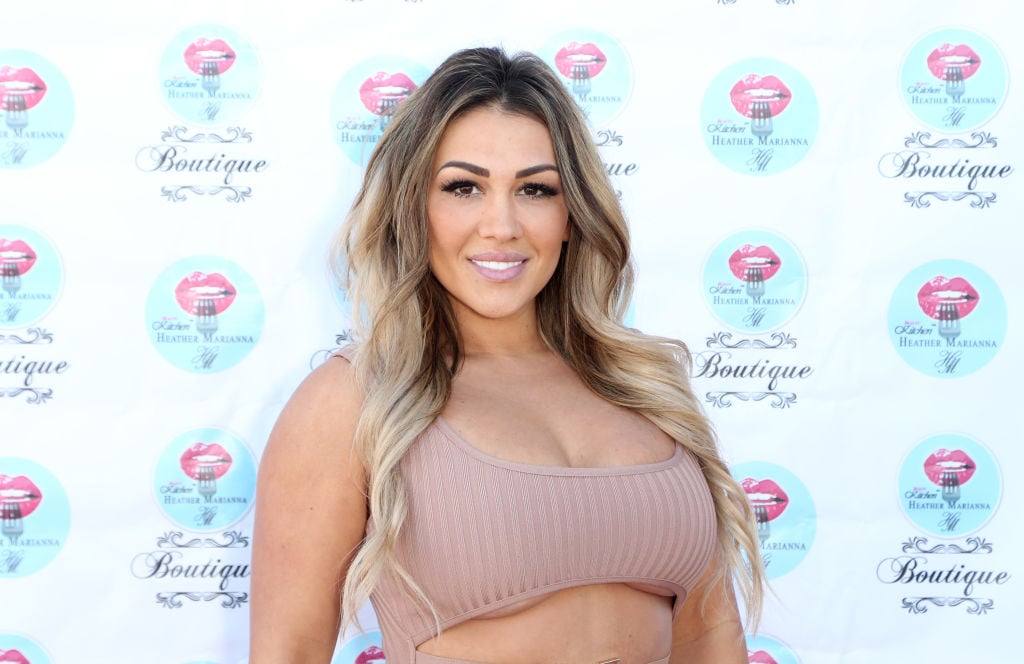 Who is Jen Harley?

Jen Harley owns a clothing line with Ronnie Ortiz-Magro and is an Instagram model with over 415,000 followers. Harley was born in 1987 and currently resides in Las Vegas, Nevada. She also has an 11-year-old son, Mason, from a previous relationship.
Jen Harley and Ronnie Ortiz-Magro's relationship history
When Harley and Ortiz-Magro had their daughter, everyone was excited for them. Ortiz-Magro was thrilled to be a father. Unfortunately, their relationship went south only a few weeks after Ariana's birth.
Harley still had intimate photos and videos with her ex on her phone, and Ortiz-Magro became angry when he found out. First, he posted on his Instagram saying, "Can't turn a natural born H*E, into a HOUSEWIFE." Then, he asked his followers to vote 'yes' or 'no' if it was disrespectful to keep "sex videos of their ex" even after being with another person for a year. Harley responded on her Instagram, claiming, "Can't turn a coke head into a father!"

A few days later, Harley began filming Ortiz-Magro in the middle of a fight. In the video, Ortiz-Magro appears to grab the phone out of Harley's hand before it ends a few seconds later. They decided to separate after this incident.

During an episode of Jersey Shore: Family Vacation, Hurley lunged at Ronnie Ortiz-Magro, but security held her back. The police investigated and made no arrests.
In June 2018, authorities arrested Harley for domestic battery after she dragged Ortiz-Magro with her car while their daughter was in the backseat. The two have since gotten back together and broken up.
Sources say Harley and Ortiz-Magro got into a fight while driving home from a BBQ party. Harley punched Ortiz-Magro in the face, and he demanded she pull over and let him out of the car. Before Ortiz-Magro had a chance to release his seat belt, Harley hit the gas, dragging him.
On New Year's Eve, Harley and Ortiz-Magro got into a fight at a Las Vegas nightclub. Harley allegedly threw an ashtray at Ortiz-Magro, cutting his forehead, lip, and nose. When Harley came home, she claims she found the place ransacked. She accused Ortiz-Magro of breaking her flat-screen TV, picture frames, and a vase. Ortiz-Magro filed a battery report against her a couple of days later.

In May 2019, Harley called the cops to her house, claiming there was an intruder with a gun. When the authorities showed up, they realized Harley had an outstanding warrant from the New Year's Eve incident and took her into custody.
Jen Harley's net worth
Her estimated net worth is $4.3 million from her appearance on Jersey Shore: Family Vacation, clothing business, and Instagram endorsements.