Jen Harley Reveals Why She's 'Bitter' When It Comes to Ronnie Ortiz-Magro
Fans of Jersey Shore: Family Vacation will be waiting longer to see the cast back together again. But some fans got to catch up with Jen Harley. She answered questions about her relationship with Ronnie Ortiz-Magro and revealed the one thing that has made her bitter.
Jen Harley and Ronnie Ortiz-Magro are just co-parenting now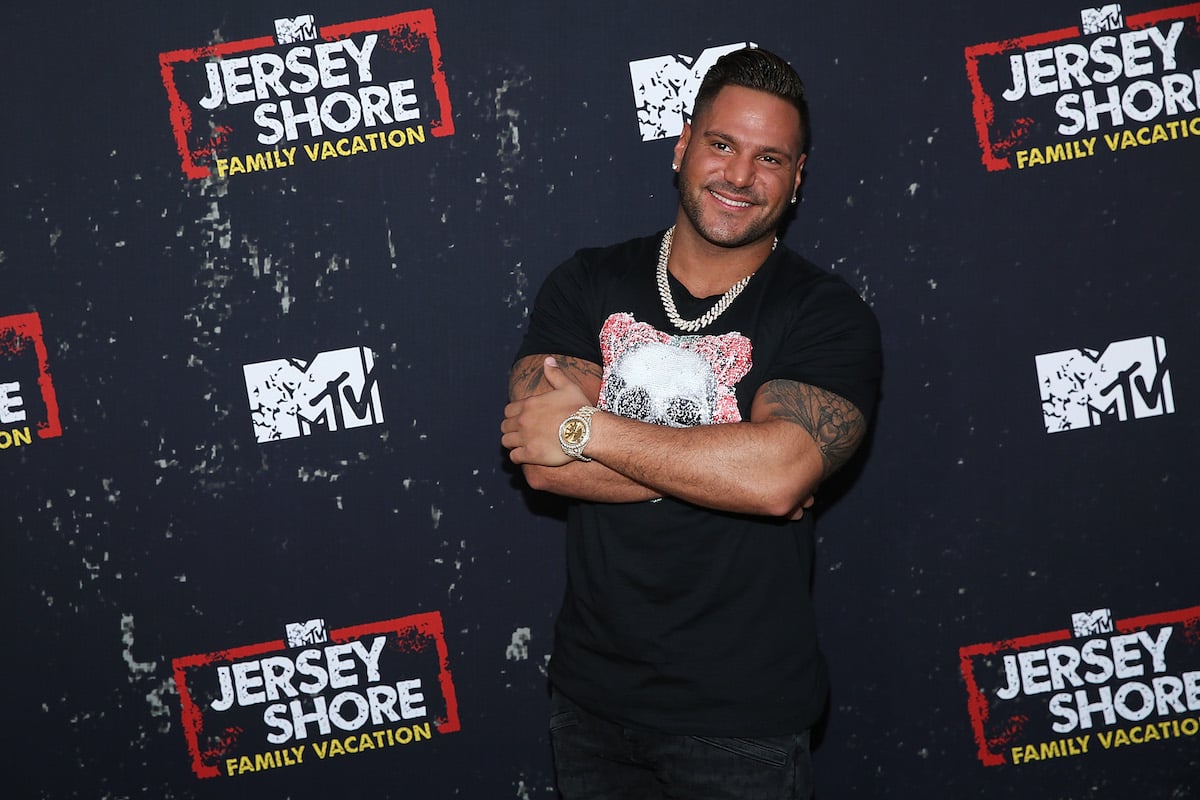 Harley and Ortiz-Magro were off-and-on for some time. But lately they've just been co-parenting their daughter.
This is after the Jersey Shore star was arrested back in Oct. 4, 2019. That night, he was at an Airbnb with Harley and their daughter when there was allegedly an altercation. He reportedly reached a plea deal and pled no contest to one count of domestic battery and one count of resisting arrest, according to E! Online.
He was ordered to complete 30 days of community service in Nevada, donate $20,000 to a woman's shelter, and complete a 52-week domestic violence program. He also must follow a "peaceful contract" with Harley, which will last three years.
Harley claimed they didn't have contact for some time
Harley spoke openly about not being in touch with the reality star for some time. She did an interview with In Touch Weekly in April.
"We have no contact. We're not even allowed to talk to each other," she said. That's because of the protective order that was placed after his arrest.
"With her being 2 years old, I don't trust a lot of people watching my daughter, and so it's like I've had to put my career and my jobs or anything I have to do on the back-burner just because I'm with her," the mother said. "It's hard to find anybody to watch her."
Ortiz-Magro later shared photos of him being reunited with Ariana. Harley and Ortiz-Magro were seen together in May.
She's bitter he moved
Harley answered questions from her fans on Instagram. One person asked if she would consider getting back with him.
"We tried too [sic]. Too many wh–es involved. I want a family man, not a 35 year old going on 25," she answered, according to Us Weekly. Another person asked if she missed him.
"I did. I don't. Just honestly bitter about him moving to a diff [sic] state away from his daughter," she answered. But she claimed in another post that they're great as friends and co-parents.
Ortiz-Magro did sell the house he shared with Harley earlier this year and moved to L.A. He was seen on Jersey Shore: Family Vacation talking about moving after he went to rehab.
"So I'm in L.A. right now looking at houses trying to take the next step in my life. I plan to move away from Vegas because being back to the places where I've had bad experiences is really not good for my recovery," he explained. It sounds like they're doing better with co-parenting. But Harley isn't thrilled with his living arrangement.