Jen Shah Calls Out 'RHOSLC' Co-Star Lisa Barlow: 'Worry About Your Performative Allyship'
Jen Shah is going hard on her The Real Housewives of Salt Lake City co-star Lisa Barlow. The Bravo star who is indicted for fraud and awaiting trial, lashed out at Barlow on social media after her appearance on Watch What Happens Live. Shah didn't hold back and slammed Barlow and called her reaction to Jennie Nguyen's racist Facebook posts only "performative allyship."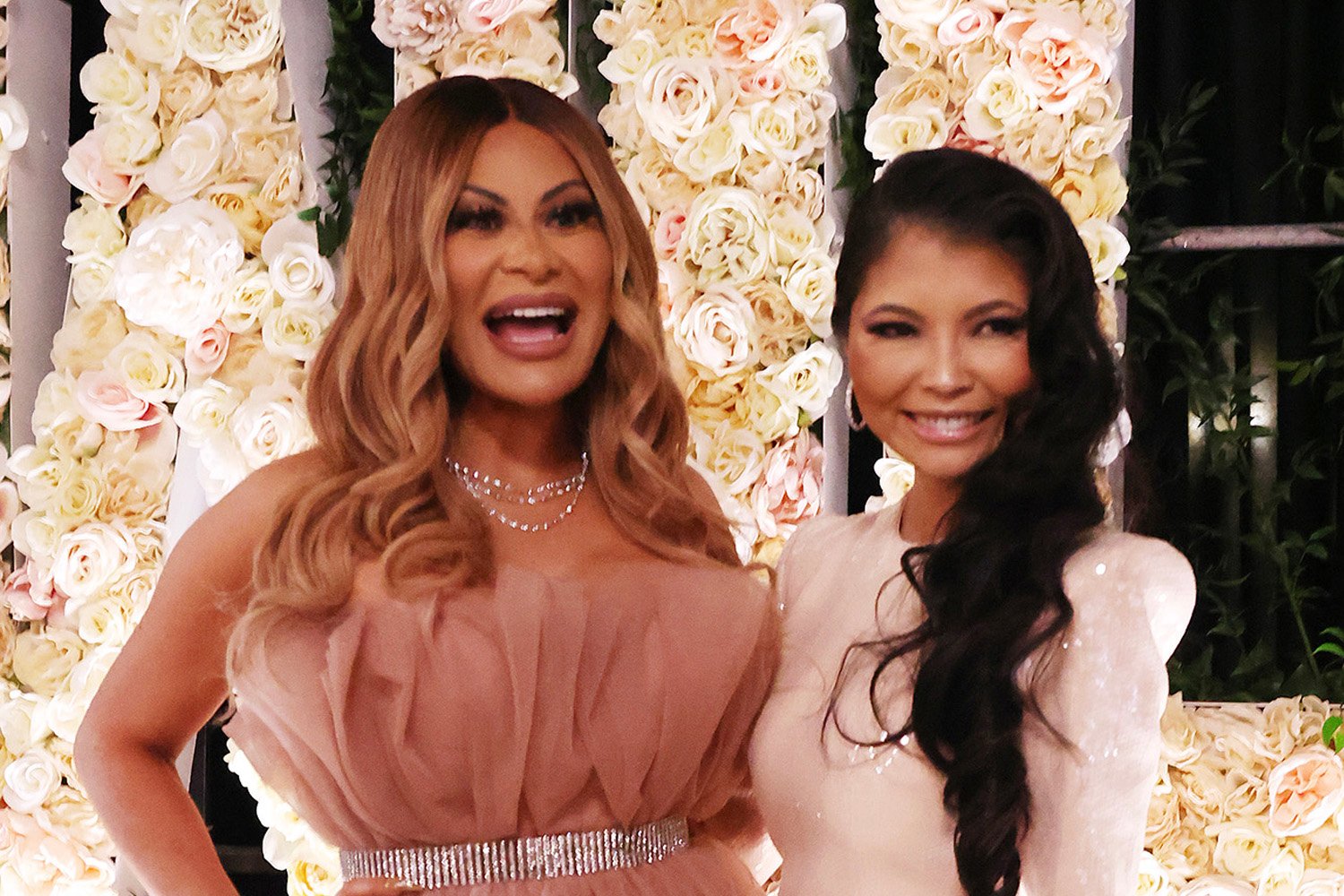 Jen Shah slams Lisa Barlow
Shah was tuned into Bravo watching the latest episode of WWHL where Barlow was a guest star. During the late-night show, the public relations maven was asked about Shah's marriage. After Barlow made the comment, Shah took to Twitter to call her out. Not only that, but she also took a jab at her for her friendship with Nguyen.
"Hey @LisaBarlow7…saw your cute appearance on WWHL tonite," she tweeted. "DO NOT EVER speak on my marriage or mention my husband's name. Period. Instead, worry about your performative allyship and friend of 10 years @JennieNguyenLuv and what excuse you're going to use now."
Nguyen is involved in major backlash after racist Facebook posts surfaced online revealing she was anti-BLM and shared conspiracies theories about George Floyd. In RHOSLC Season 2, Nguyen was introduced as a long-time friend to Barlow. Now Shah is calling out Barlow and seemingly trying to conflate her with Nguyen's opinions.
Lisa Barlow doesn't condone Jennie Nguyen
On the same episode of WWHL, host Andy Cohen asked Barlow about the offensive posts made by her co-star Nguyen. The episode had filmed the same day that the messages were leaked on social media.
"I don't condone those [Facebook posts] and I am completely anti-racist. So, I hope everyone does better but I definitely don't condone those," she said.
Barlow also noted that she hadn't "looked at Jennie's Facebook page in years" and "was totally surprised" about the messages.
It was on Jan. 21 when Barlow released an official statement regarding the incident saying that her heart was "so very heavy."
"I feel true hurt and disappointment by the posts that surfaced this week. I do NOT condone, nor am I aligned with them," she said on Instagram. "The posts were harmful and hurtful to a community I love. Working for change is constant; it's something that I personally work towards daily."
Jen Shah also condemned Jennie Nguyen
For Shah, finding out that Nguyen felt the way she felt about the Black Lives Matter movement was deeply offensive. The entrepreneur was the first RHOSLC star to publicly slam her co-star in the aftermath of the leak.
"Since my RHOSLC cast member has admitted that she made those horrible comments and posts, I must now stand up, on behalf of my husband and sons who are African American, to say that I am deeply offended by the racially insensitive posts and comments," Shah said on Instagram.
Shah also said that Nguyen's apology was "disingenuous" and added, "It was infuriating to see her like and repost comments that made a mockery of and showed complete apathy toward those killed marching to bring awareness to the deep-seeded social justice issues that plague our country."