Jenelle Evans Is Co-Parenting With David Eason and They're 'Deciding What to Do About Our Futures'
There have been a lot of rumors about Jenelle Evans. One of them is that she is living with her ex, David Eason. She has given an update on their relationship in an interview. Find out what she had to say about them figuring out their futures after no longer being on Teen Mom 2.
Jenelle Evans left David Eason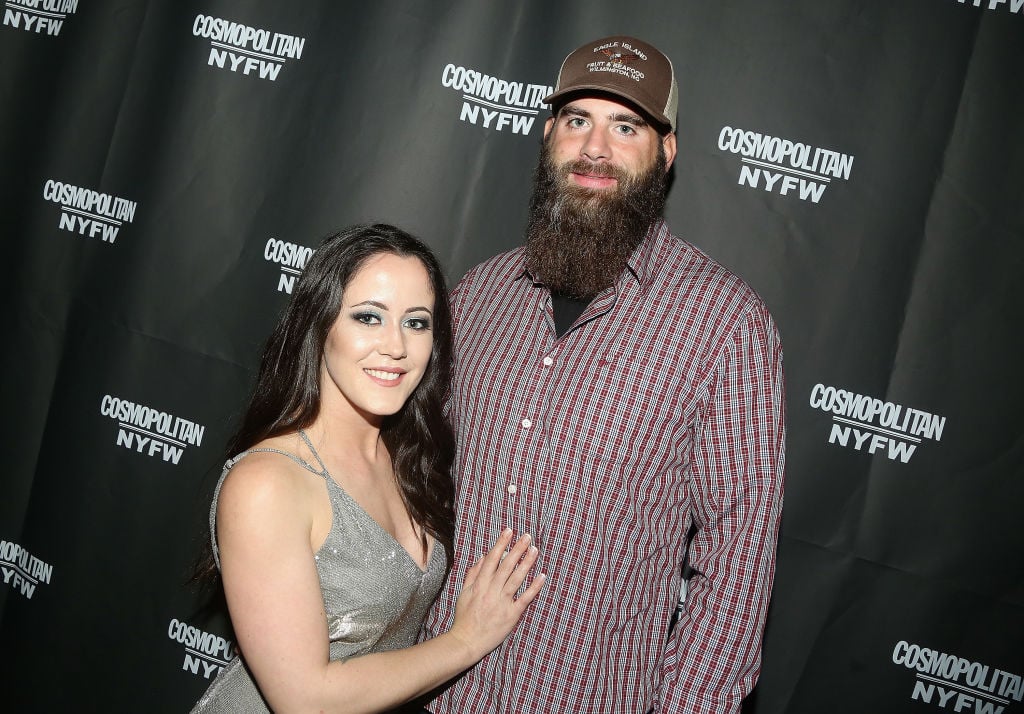 Evans revealed on Instagram that she has decided to leave her husband. The statement read, "Like anyone else I want what's best for my kids and I want to be happy. With time away from Teen Mom I've started to look at my life differently and I know I need to make changes. I'm starting that now."
It then announced, "The kids and I have moved away from David. Nobody gets into a marriage expecting it to end but I know thats [sic] what is best for me, and for my kids."
It ended with, "Today I've filed papers to start that process. I appreciate the support from everybody who has asked how I am. Me and the kids are doing great. We need some time to be together. But you'll hear from us again soon."
She also filed for a restraining order against Eason claiming there were "several incidents" of "alleged abuse" by him. Evans claimed he had "escalated" through texts since they've split.
The order was granted and extended. Evans later had it dropped. They have since been seen together in multiple places.
Evans and Eason were recently seen together
The former couple was reportedly hanging out together in Nashville. They were reportedly seen walking down a street together with their daughter, Ensley, according to the Ashley Reality Roundup Group. They were later seen together again in a bar without their child. Evans was also later seen back in North Carolina.
This made fans wonder if they were back together. An insider told TMZ that they have been "on and off" since she dropped the restraining order against him.
She said they're deciding their futures
Evans set the record straight about her relationship with Eason. She said they didn't get back together.
"David and I are not together as of now," she told Us Weekly. "We are co-parenting and deciding what to do about our futures because we own a house together. We cannot sell the house until we get repairs from the housing company who built it."
The former reality star went on to talk about the recent changes she made. "I still have my apartment in Tennessee and have been primarily residing there. We may be looking into co-parenting counseling in the future," she explained. "A lot of people are making assumptions about stuff they don't know. Like I always say, unless you hear it from my mouth, don't believe it."
Evans previously revealed she will be released from her contract with MTV in April. That will make her available to appear on a new show. It sounds like they are focused on co-parenting together now.