'Teen Mom 2' Star Jenelle Evans Just Revealed Her Crazy High Salary
You won't believe how much money Jenelle Evans makes from 'Teen Mom 2.'
Jenelle Evans was recently fired from MTV's Teen Mom 2, and it was expected that she was pulling in a good amount of money from the show. But nobody ever knew how much — until now. Evans' husband, David Eason, went to court over child support payments, and court documents just revealed how much both he and his wife made in one year from the show.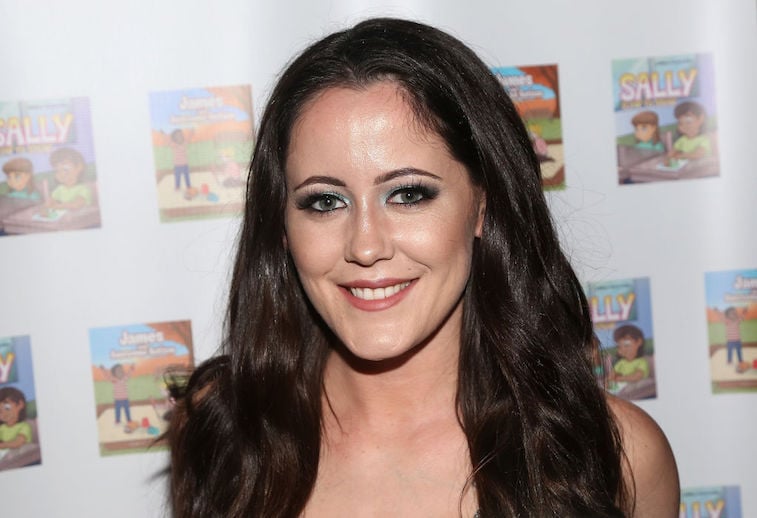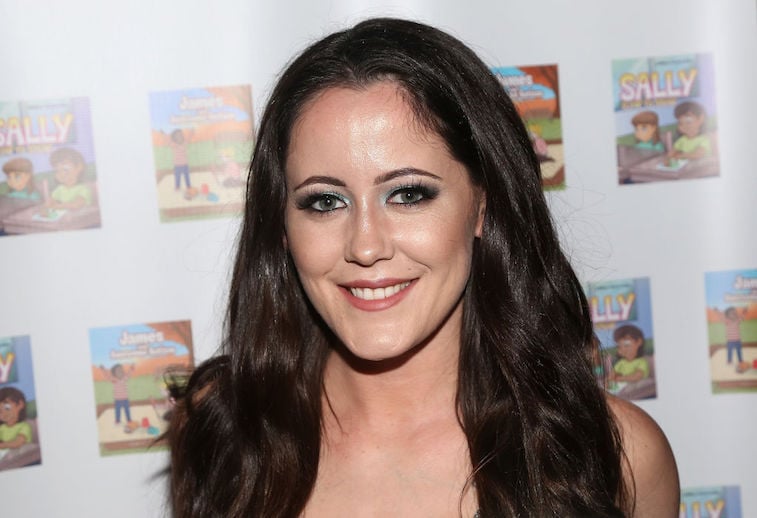 Evans and her husband have been in hot water recently
Things for Evans haven't been going well for a while, and it's mostly because of some poor decisions her husband has allegedly made. Last year, Eason posted homophobic and transphobic tweets to his Twitter account, and it landed him in a bad spot with MTV producers and the show's fans. People wanted Eason fired from the show, and producers eventually cut ties with him. But it became difficult for Evans to film without her husband, since she was always having to travel to make sure he wouldn't be around. Eason reportedly threatened producers saying he would show up to set no matter what, and tensions rose between the producers and Evans as a result.
Then, in early May, Eason allegedly shot and killed the family's French bulldog, Nugget, after it tried to scratch his daughter's face. Evans was extremely upset about the incident, and an investigation has since opened up to determine whether Eason actually shot the dog and whether Evans' kids are in danger.
Evans was fired from 'Teen Mom 2' and lost custody of her children after the dog incident
The dog incident proved to be too much for Teen Mom 2 producers to handle, and Evans was fired from the show after the news broke. As if losing her dog wasn't bad enough, Evans lost her job — and then her kids. Child Protective Services decided to open up an investigation as to whether Evans' children are living in an emotionally or physically dangerous household. Now, it could be as long as several years before Evans regains custody of her children. The kids are currently staying with various family members. Legal experts have said that Evans could get her kids back sooner if she divorces Eason, but it looks like she is sticking by her husband's side.
Eason and Evans recently appeared in court over child support — and Evans' massive $400,000 annual salary was revealed
In addition to everything that has been going on with Evans' own children, her husband reportedly wasn't making the necessary child support payments to his ex, which landed him in court. The documents alleged that Eason owed $4,000 in child support, and the court asked Evans and her husband to release their salaries. Evans reportedly pulled in a whopping $400,000 in 2018 from her contract with Viacom (MTV). Eason reportedly earned $60,000 from his Viacom contract. The Teen Mom 2 stars have never been open about how much money they make from the show, but it has long been speculated that all of them are making a ton of money. Evans pulled in that much from filming, plus she probably made additional money from appearances and business deals outside the show.
Check out The Cheat Sheet on Facebook!