Jenelle Evans Posts 'Teen Mom 2' Fans Would Be Surprised by Her Easter With David Eason
The former Teen Mom 2 star is still sharing her life with fans on social media. Jenelle Evans recently revealed she's trying to make her marriage work with David Eason. Find out how they celebrated Easter together after reuniting.
Jenelle Evans previously announced she was divorcing David Eason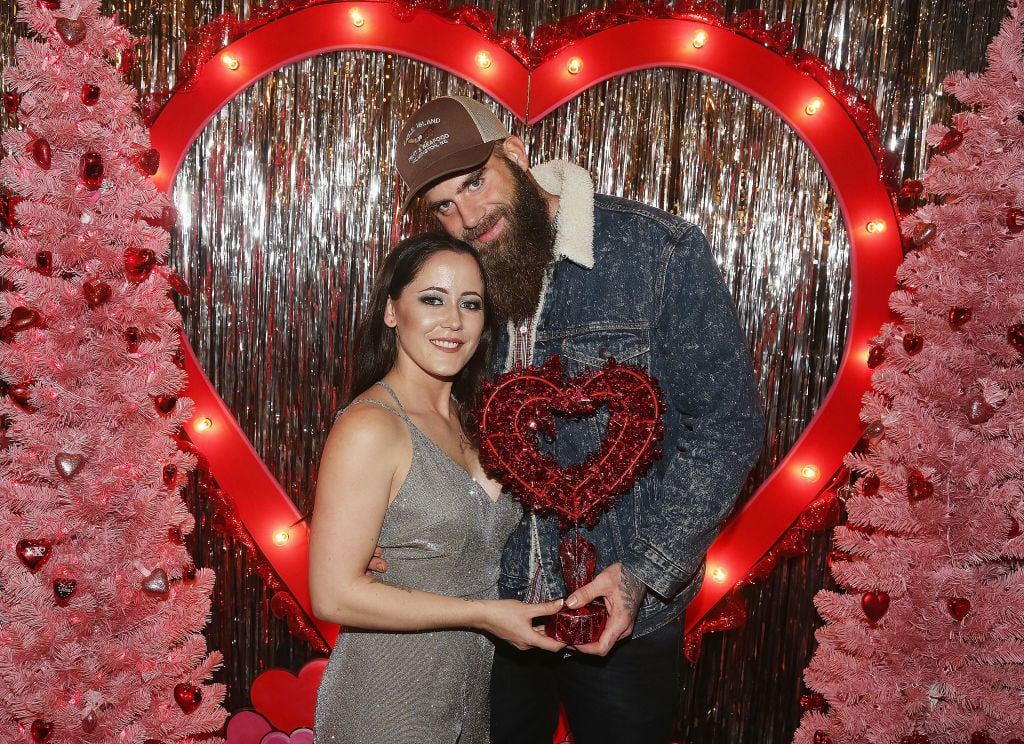 Evans announced in an Instagram post back in November that she was divorcing Eason. "The kids and I have moved away from David," read part of the statement. "Nobody gets into a marriage expecting it to end but I know thats [sic] what is best for me, and for my kids."
It then added, "Today I've filed papers to start that process. I appreciate the support from everybody who has asked how I am. Me and the kids are doing great. We need some time to be together. But you'll hear from us again soon."
She also filed for a restraining order against him that month. The former reality star claimed in the filing that there were "several incidents" of "alleged abuse" according to E! News. Evans claimed his threats had escalated.
"Because of his recent threats, his history of violence, his erratic behavior and his large stockpile of weapons, I am scared for my life and my children's well-being," read the filing. The restraining order was granted and then later extended.
She said they are working things out
Evans revealed she got back with her husband. She explained the reason they broke up with inTouch.
"I was very unhappy," she said. "We didn't get along and we were always mean [and] angry towards each other. We called each other names and never wanted to spend time together."
However, now they're trying to make their marriage work. "David was there for me through everything that happened, good or bad, and was my best friend," said the former reality star. "I just couldn't imagine my life without him. I felt like I gave up on him, but he never gave up on me."
The mother mentioned what they've been doing this time around. "Setting boundaries like no cussing, name calling, and lower our tone of voices," she said. "And listening to the other person when they ask for help."
They celebrated Easter together
Eason and Evans celebrated Easter together. The mother posted a series of pictures of their holiday on Instagram.
One picture showed their kids with Easter eggs. Another showed all of them together at a dining table. Her mother is also shown in a picture helping out with painting Easter eggs.
She captioned the post with "I cannot begin to say how happy I am that everyone got along today! If you've been following my story since I was 16, you would think this day would never come! Home cooked meal by my mom, David having normal conversations with my mom, dyed some eggs with the kiddos, and hunted for more eggs. Today couldn't have went any better. Here's to new beginnings!" Evans seems to be happy that the holiday was free of drama.