Jenelle Evans Reportedly Wants Restraining Order Against David Eason Dropped
Jenelle Evans had a restraining order against David Eason. Find out how she made it known she'd like it to be dropped and more.
Jenelle Evans left David Eason and they reportedly weren't on good terms. She moved to another state with her children, and got a restraining order against him.
The former Teen Mom 2 star seemingly wants to drop the order. Find out what she filed in court and more.
Jenelle Evans announced she is divorcing David Eason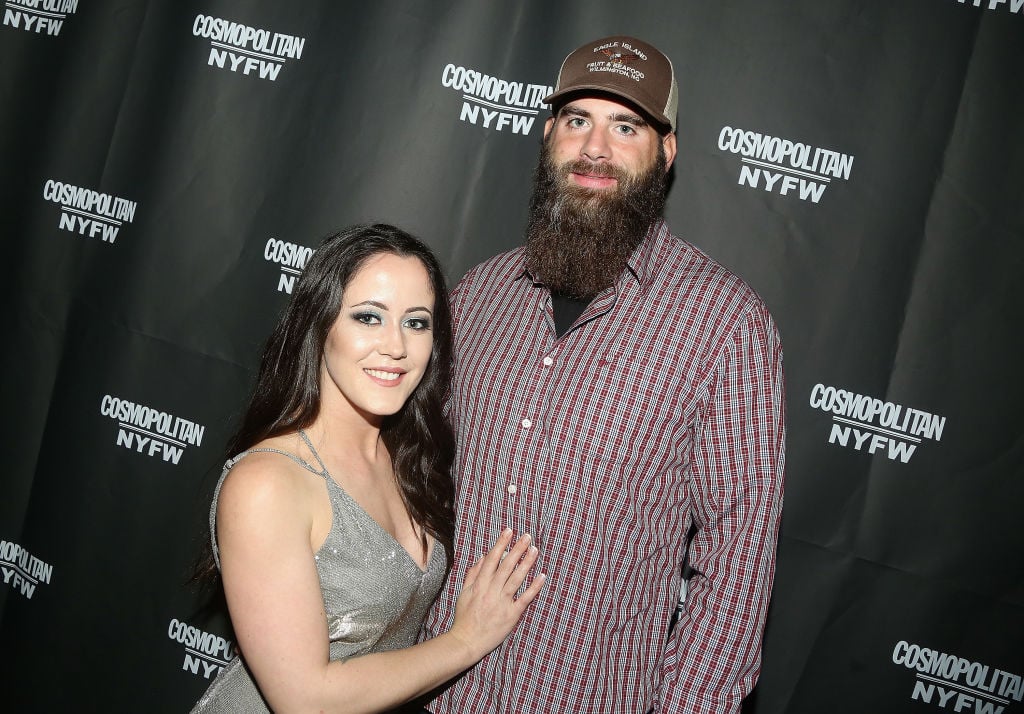 The former Teen Mom 2 star announced she left her husband. She talked about the big change in a statement posted on Instagram.
"The kids and I have moved away from David," revealed the statement. "Nobody gets into a marriage expecting it to end but I know thats [sic] what is best for me, and for my kids."
The statement ended with, "Today I've filed papers to start that process. I appreciate the support from everybody who has asked how I am. Me and the kids are doing great. We need some time to be together. But you'll hear from us again soon."
The announcement shockingly came after the couple regained custody of their children. A source claimed to know what changed between Evans and Eason.
"David was on his best behavior in court, when he had to prove himself to regain custody of the kids," a source told Us Weekly. "But once it was over, he was right back to his old self."
It was later revealed that she moved to Nashville, Tennessee. There have been many rumors that she started moving on through her dating life.
Evans had an order of protection against Eason
Evans filed for a restraining order against Eason on Nov. 4, 2019. She claimed in the filing there were "several incidents" of "alleged abuse" by him. 
She claimed his threats have "escalated" through texts and she was worried for her and her children's safety. "Because of his recent threats, his history of violence, his erratic behavior and his large stockpile of weapons, I am scared for my life and my children's well-being," read the documents.
The order was granted, keeping him away from her and her three children including their daughter, Ensley. It was then later extended on Dec. 11. That made the order last until Jan. 13, 2020.
She reportedly filed for it to be dropped
The reality star has reportedly filed new documents in court. She doesn't want to continue with the restraining order.
According to E! News, she filed new documents in Tennessee on Jan. 13 saying today's hearing "should be canceled." Davidson County Circuit Court claimed "This was filed today, but the judge hasn't signed off on this yet, so for now it's still in place."
A source claimed to know what Evans now wants when it comes to the restraining order. "Jenelle is dropping the order of protection," the insider said. Evans has mostly avoided talking about her personal life since her divorce announcement.
There was rumor that Evans was dating Herbert Wilkinson. Some fans were worried given a Twitter account with his name was found with multiple negative tweets about her. She has yet to confirm or deny whether they are dating.