Jenelle Evans Shares Photos of Her Kids Covered in Tattoos, Fans Say Ensley Is Her 'Twin'
The mother recently had drama with her former Teen Mom 2 co-star. Now she's back to enjoying the summer with her family. Jenelle Evans shared pictures of her kids covered in tattoos. Find out what fans had to say about it.
Jenelle Evans and Kailyn Lowry got into it over body shaming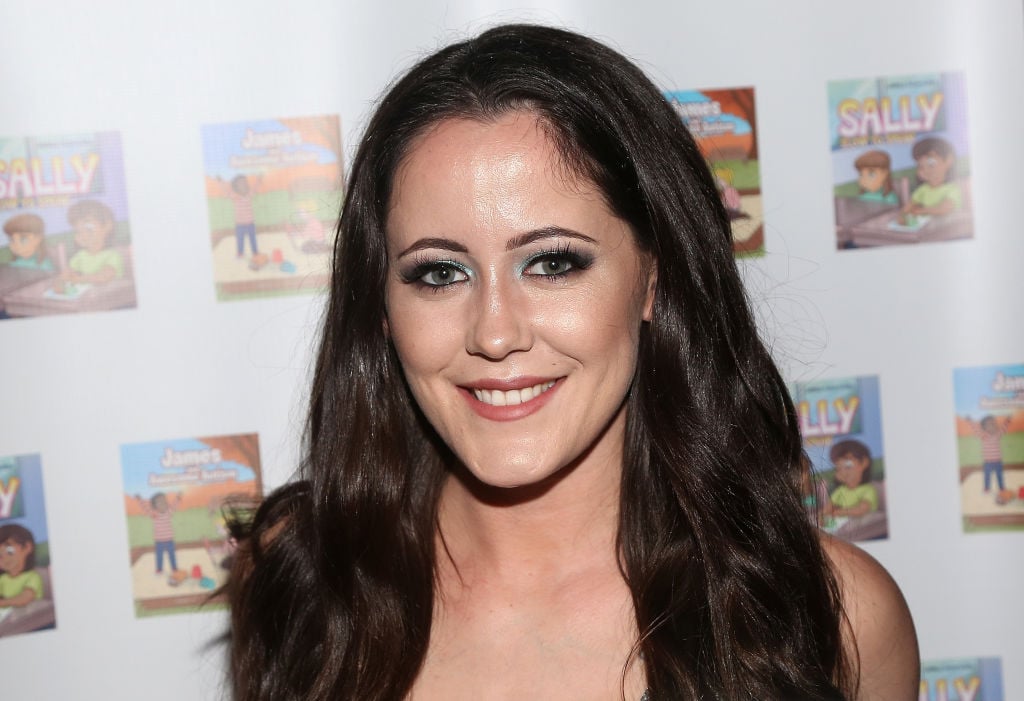 RELATED: 'Teen Mom 2' Fans Call out Jenelle Evans for Double Standards for Dancing Video About Body Shaming
Evans might not be on Teen Mom 2 anymore, but her former co-stars haven't forgotten about her. Kailyn Lowry commented on her bikini photo on Instagram in May, which led to heated comments.
"I don't know who needs to hear this, but David [Eason] better never come for my body ever again," Lowry wrote according to In Touch Weekly. The reality star then shared an article on Twitter about the drama which mentioned Eason called her "overweight" on Instagram in August 2019.
Eason responded to this in his Instagram Story. "Ummm … I feel sorry for anyone that ever 'came for your body.' Trust me, I wouldn't touch you with a 10-foot pole," he wrote. The husband then wrote "Oh, you can call my wife fat and tell me not to say anything about you in the same sentence? Right."
Evans also responded on Instagram. IDK who needs to hear this, but you're a giant compared to me. Let's stand side-by-side. Don't let me start talking about you. Cheating on Javi [Marroquin] and telling my mom while you got your makeup done. But oh, everyone just finds out now? I told everyone this a long time ago. Wow, so much to say, but let me stop. LOL," she wrote on Instagram.
She added, "And like … why [are] you still worried about me? Focus on yourself and your family. I'm not on the show anymore, so I [would] appreciate [if] you stop stalking me. Sick of screenshots being sent to me."
Evans hasn't publicly talked about the situation since then. She has continued to share more bikini pictures on Instagram and a video of herself dancing.
She posted a picture of her kids with tattoos
RELATED: Jenelle Evans Posts First Pictures With David Eason After Separation and Fans Aren't Holding Back
It looks like the reality star is enjoying the summer with her kids Kaiser and Ensley. She posted a picture of them on Instagram of them wearing bathing suits on June 7. They were also covered in temporary tattoos.
She captioned it with "We had a lot of fun today with @tonyraytattoos! #SummerVibes." Fans reacted to the pictures in the comments. Many noted that Ensley looks a lot like her mother.
"She is your clone," wrote one of the fans. Another fan wrote, "OMG… your daughter looks exactly like you."
Other fans also commented on them wearing tattoos. "Nothing wrong these are kids just being kids care free most of us would get the tattoo out the Cracker Jack box when we were younger." Evans previously tweeted about her kids keeping her busy on June 5. She tweeted, "Is today over? These kids have worn me out. now I want to sleep lol."