Jenna Bush Hager of the 'Today Show' Admits She Popped The Question To Her Husband
Today Show's Jenna Bush Hager is still adjusting to life as a working mom of three after welcoming son Henry 'Hal' in August with husband Henry. Married for 11 years, Bush Hager recently shared on the air that she is the one in the relationship who first suggested tying the knot.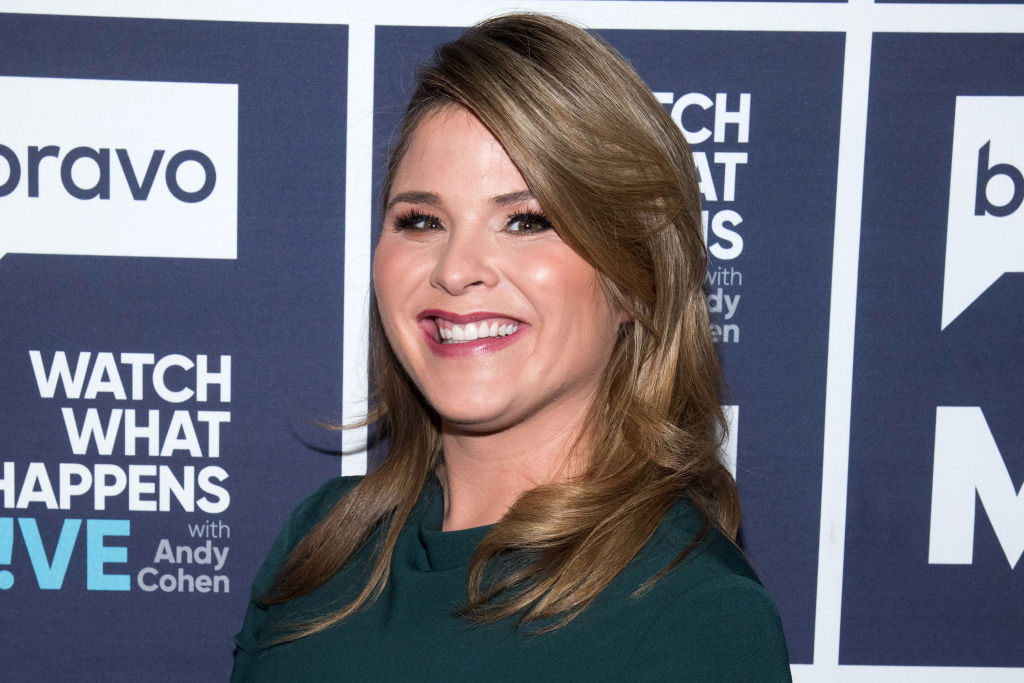 Met by set up
Bush Hager, daughter of former President George W. Bush, told co-host Hoda Kotb that she met her future husband after being fixed up by one of her college friends who happened to be interning for Hager. "Henry and I had mutual friends who kind of set us up," she told Kotb Today. "I think setting people up is the most fun. We smooched to a Little Troy song."
Working for President Bush's 2004 re-election campaign as deputy operations manager, Hager was familiar with the world of politics that was a foundation for his boss's daughter. According to Women's Health, he also served as staff assistant under Karl Rove at the White House to President Bush from 2001 to 2003. According to the outlet, Hager now works as a director at Kohlberg Kravis Roberts (KKR) as an asset manager.
"He's very smart. He's a hard worker. He's open-minded. He's extremely outdoorsy. If he could spend every day outside, he would," the Today star gushed to Diane Sawyer of Hager in September 2007 "He's very into the environment… And so, now he's trying to find a job where he can support the environment and be outdoors. … He's very supportive."
Jenna jumps the gun
In a recent conversation on Today With Hoda & Jenna, Bush Hager revealed to Kotb that she was the one who proposed to her then-boyfriend early in on their relationship.
"I asked Henry to marry me," Bush Hager said, according to Today..
"How did I not know that?" Kotb asked.
Bush Hager had a quick answer. "Because he said no, and then he asked me five years later," she said.
The Today co-host had been in her early 20s at the time, and the couple had only been together for a short time when Bush Hager knew the young political worker was 'the one.'
"After three months of dating — I might've had a Christmas cocktail — and we were dancing, and I said, 'This is it, I know it, let's just get married, what are we waiting for?'" Bush Hager recalled.
Apparently, Hager wasn't quite ready to walk down the aisle but was willing to wait. "He smiled, and he was like, 'I'm crazy about you, but you're young,'" the morning news star shared.
Hager's turn
Though he didn't accept his girlfriend's invitation to wed at the time, Hager popped the question himself several years later with a romantic proposal in Acadia National Park.
"We hiked Cadillac Mountain, which is the tallest peak on the Northeast. … It's supposedly where the sun first hits the United States. … We got up at 4 in the morning," Bush Hager recalled to Sawyer, according to ABC News. "We had camped out in a tent, and he woke me up, and he was really excited, and of course, I did not want to go hiking at 4 in the morning. It was freezing."
Bush Hager soon got over the cold temps since she was greeted by a life-changing surprise at the end of their excursion. "We hiked in the dark for an hour and a half, and then when we got towards the top, with the sunrise, he asked me," she shared, adding that the answer was 'yes.'
The Today co-host revealed that the engagement ring Hager presenter her with has special meaning. "It's his great-grandmother's and then he reset it," Bush Hager said. "I got to read about his great-grandmother and great-grandfather, how they fell in love, he wrote a little letter to me about it."
Now with three young children in tow and two thriving careers, Henry and Jenna Bush Hager are prime examples of making marriage a priority in the midst of a busy life.